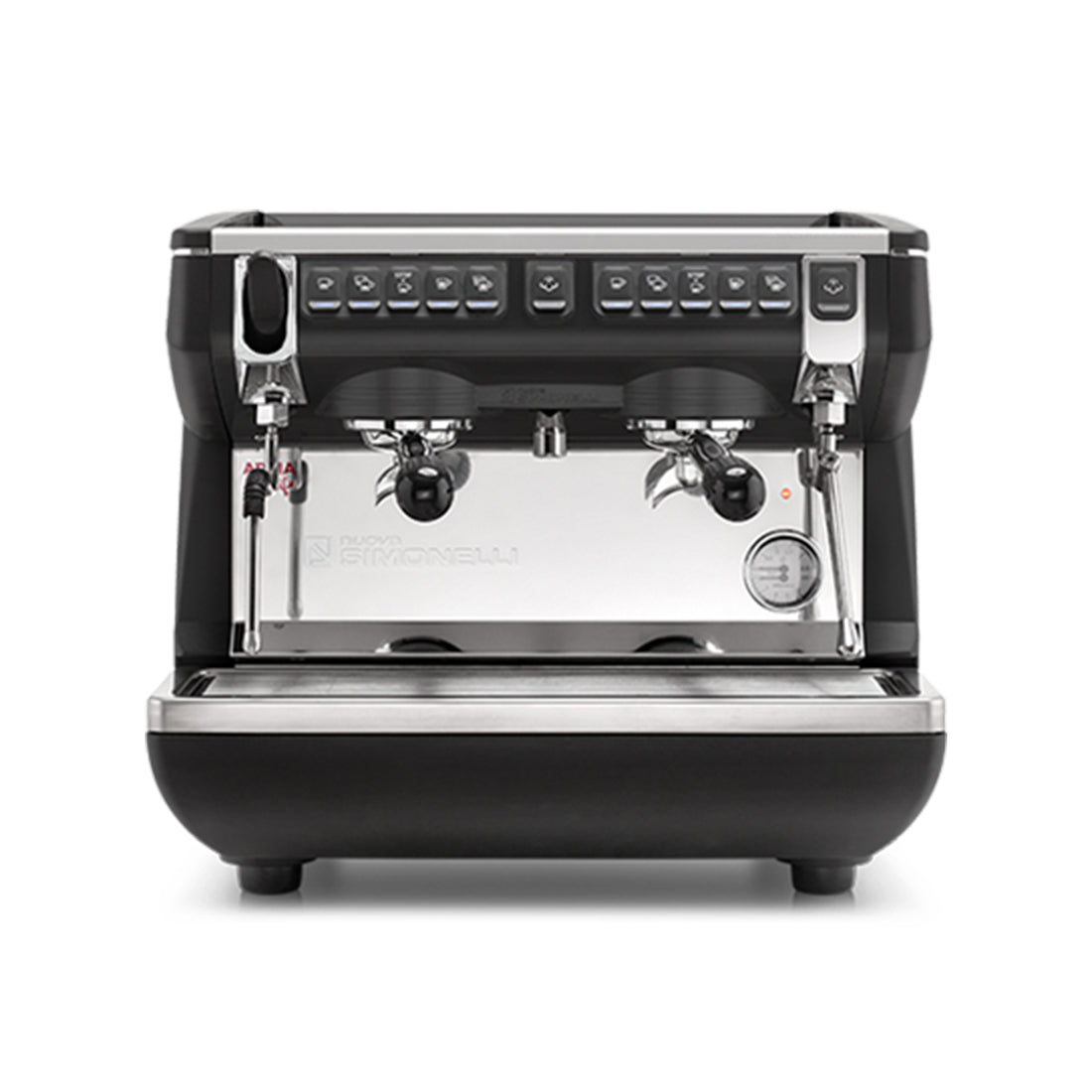 Nuova Simonelli - Appia Life Compact Espresso Coffee Machine
CONTACT US:  01483 80 85 80  or  sales@redber.co.uk
Overview
Nuova Simonelli's Appia Life is created based on the success of the Appia. With its high productivity and high performance, this machine is appreciated by thousands of baristas worldwide. Simple and innovative.
Appia life stands out, not only for its proven reliability but also for the modern style that makes it unique. It is the perfect coffee machine for large companies, coffee shop chains or wherever there is a need to prepare an abundance of great coffee.
Appia Life is designed to save energy, sustain the environment, and be cost-effective.
Product Features:
High productivity and consistency

Energy saving and cost effective

Ergonomic style


DRYTEX THERMICAL technology insulation
Pricing Plans
This equipment is available to lease or purchase – enquire now for a personalised quote.
Call us on 01483 80 85 80 for more information on pricing.
Version
Machine Only Weekly
Cost from (ex VAT)
2 group / tall
£

14.19
CONTACT US:  01483 80 85 80  or  sales@redber.co.uk
We can usually delivery and/or install equipment within 10 working days, depending on the availability of equipment and our installation engineers. Some equipment requires a special order from the manufacture and can take up-to 14 weeks.

Lease quotes displayed for illustrative purposes only. Lease quotes are based on weekly calculations over a 5-year lease agreement (other periods are available on request). At the end of your finance agreement a transfer of ownership fee applies (approx. £200 + vat). Lease quote vary depending on your circumstances. Finance agreements are arranged with a 3rd party finance company authorised and regulated by the Financial Conduct Authority. 3-years trading history or home-owners guarantor is usually required.