Sage The Bambino Plus Espresso Coffee Machine - Stainless Steel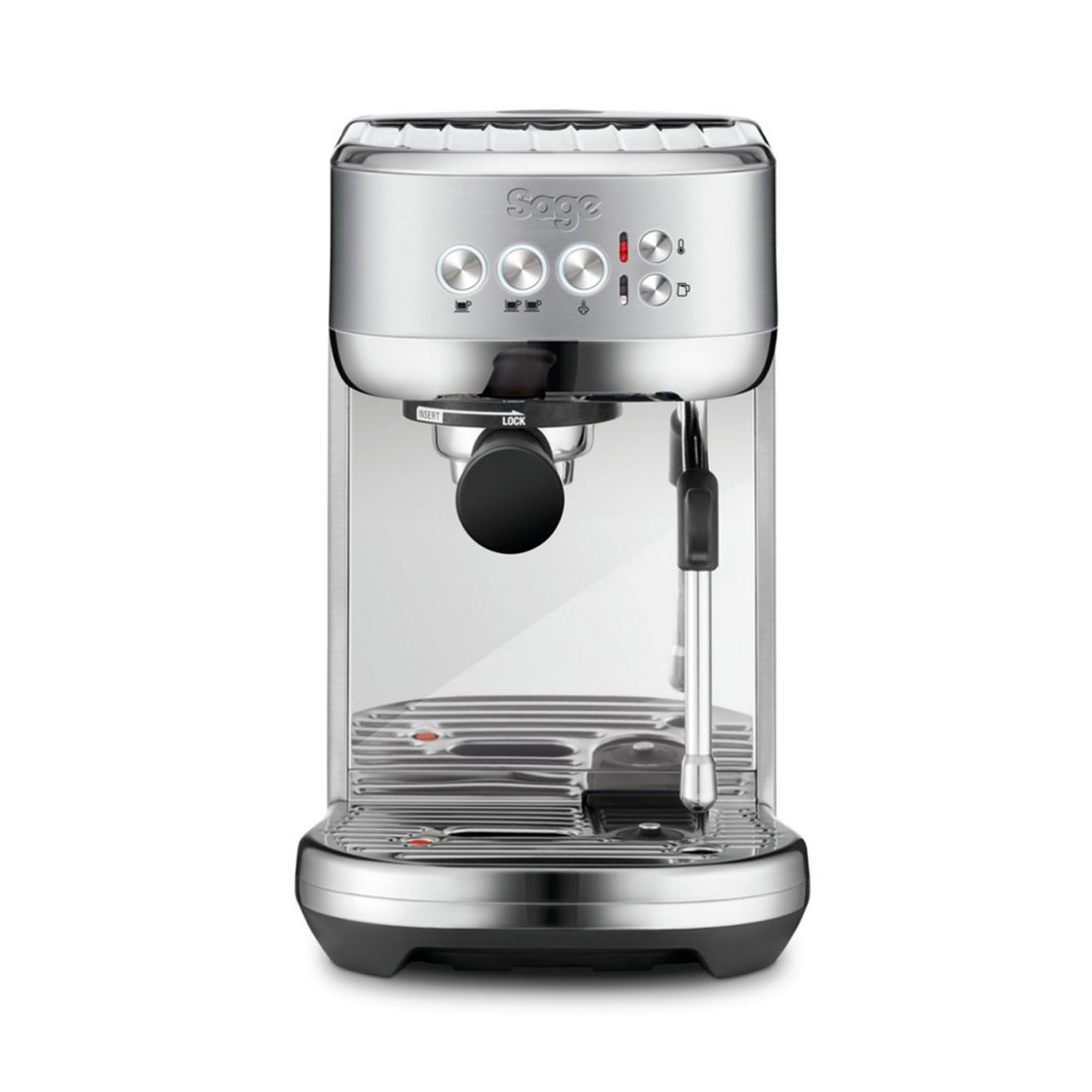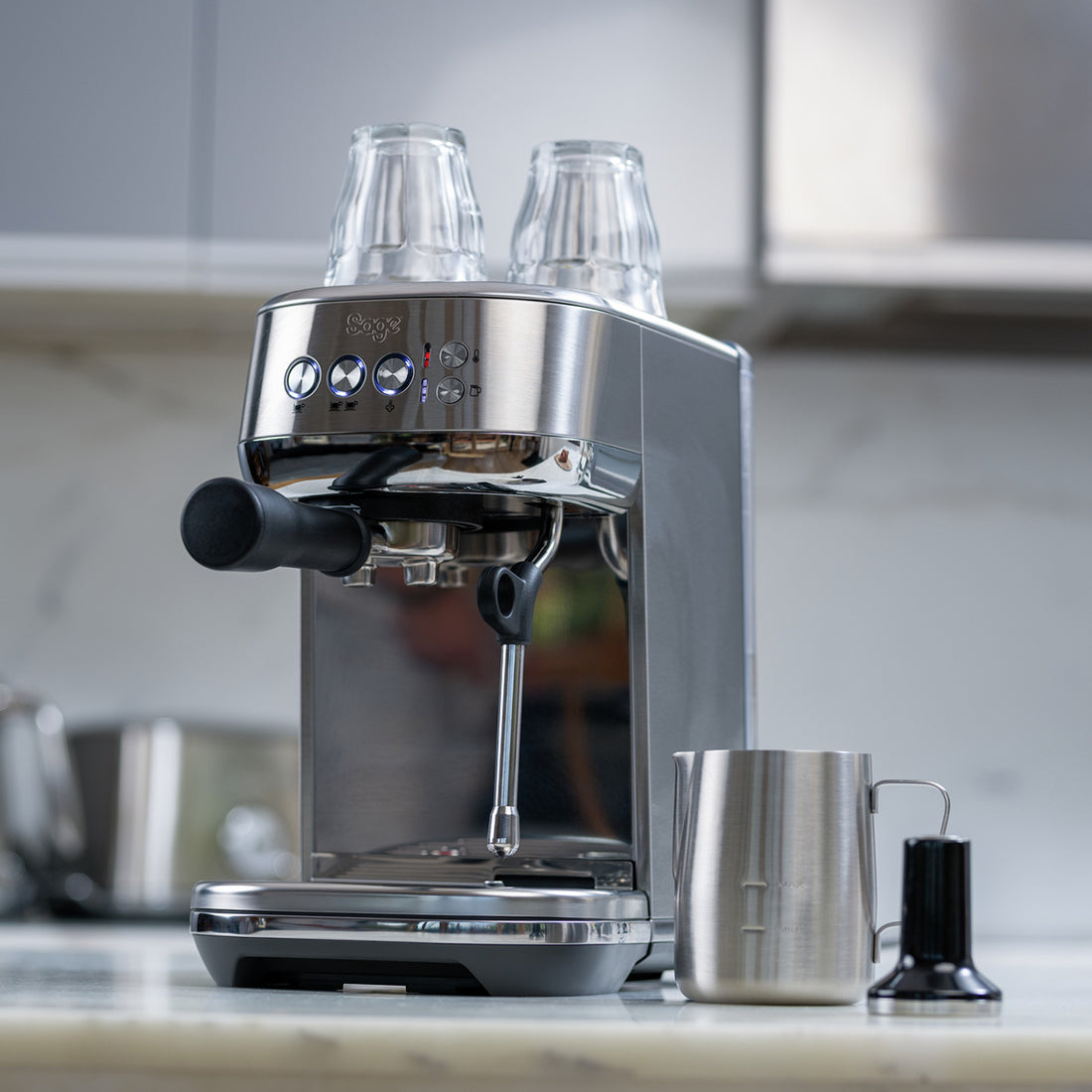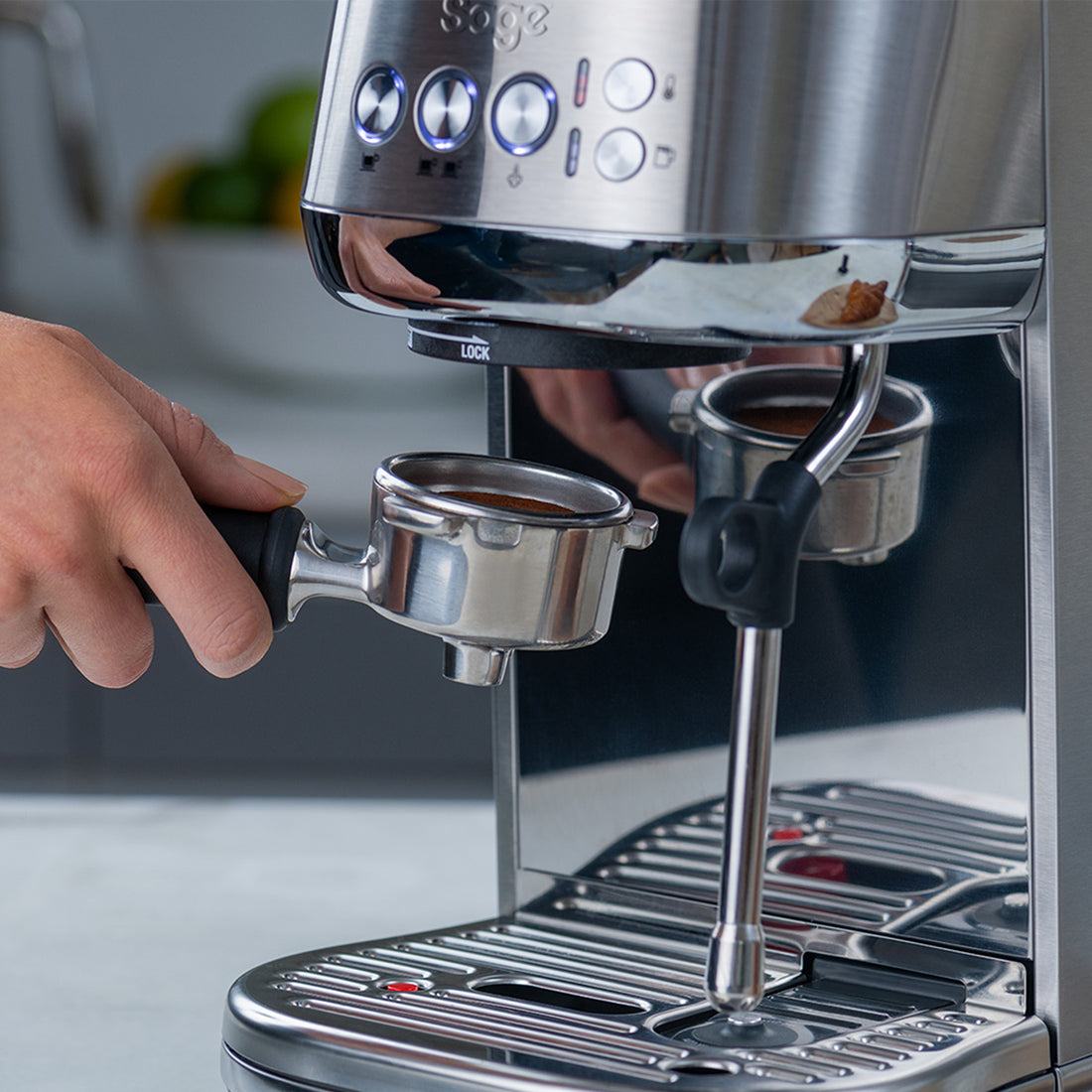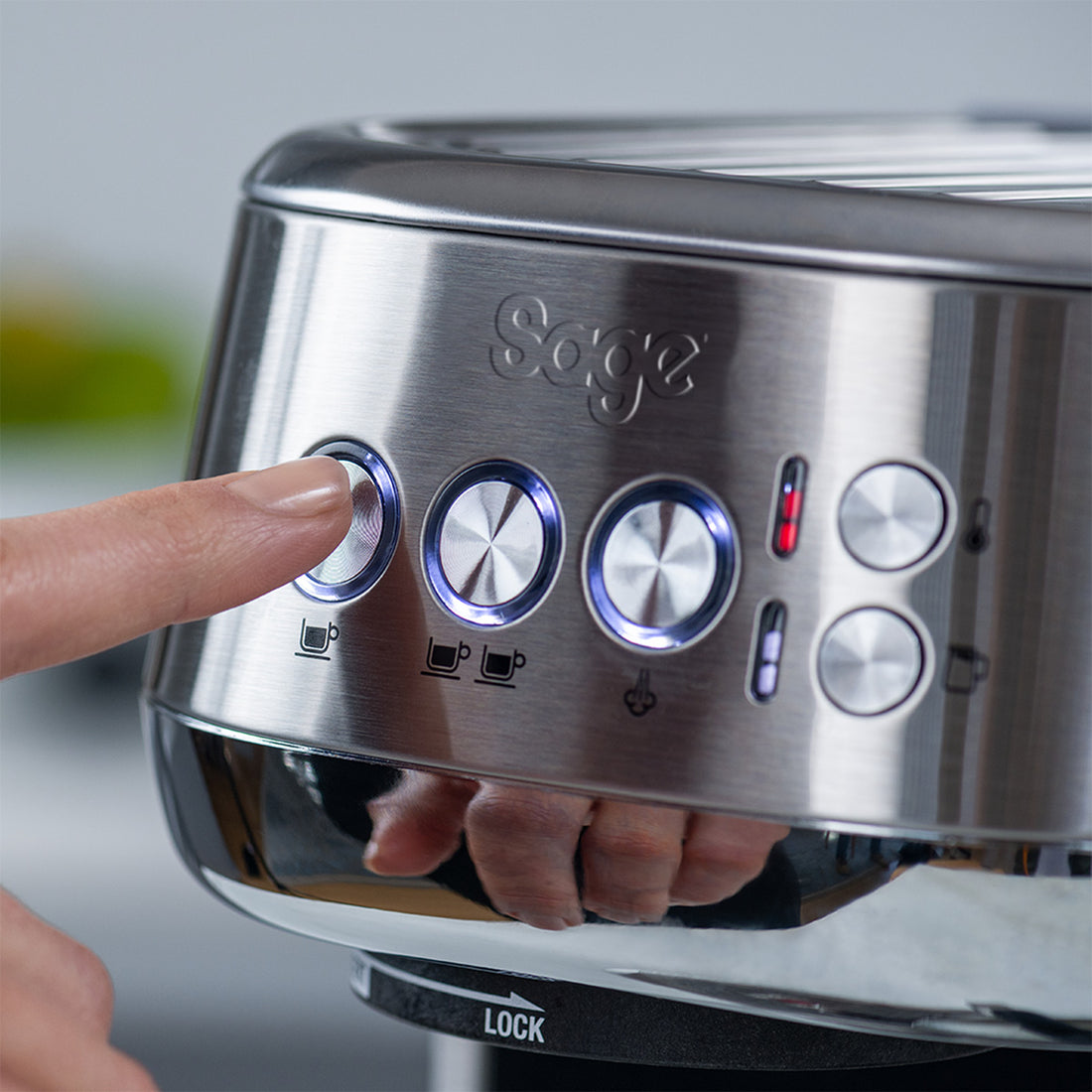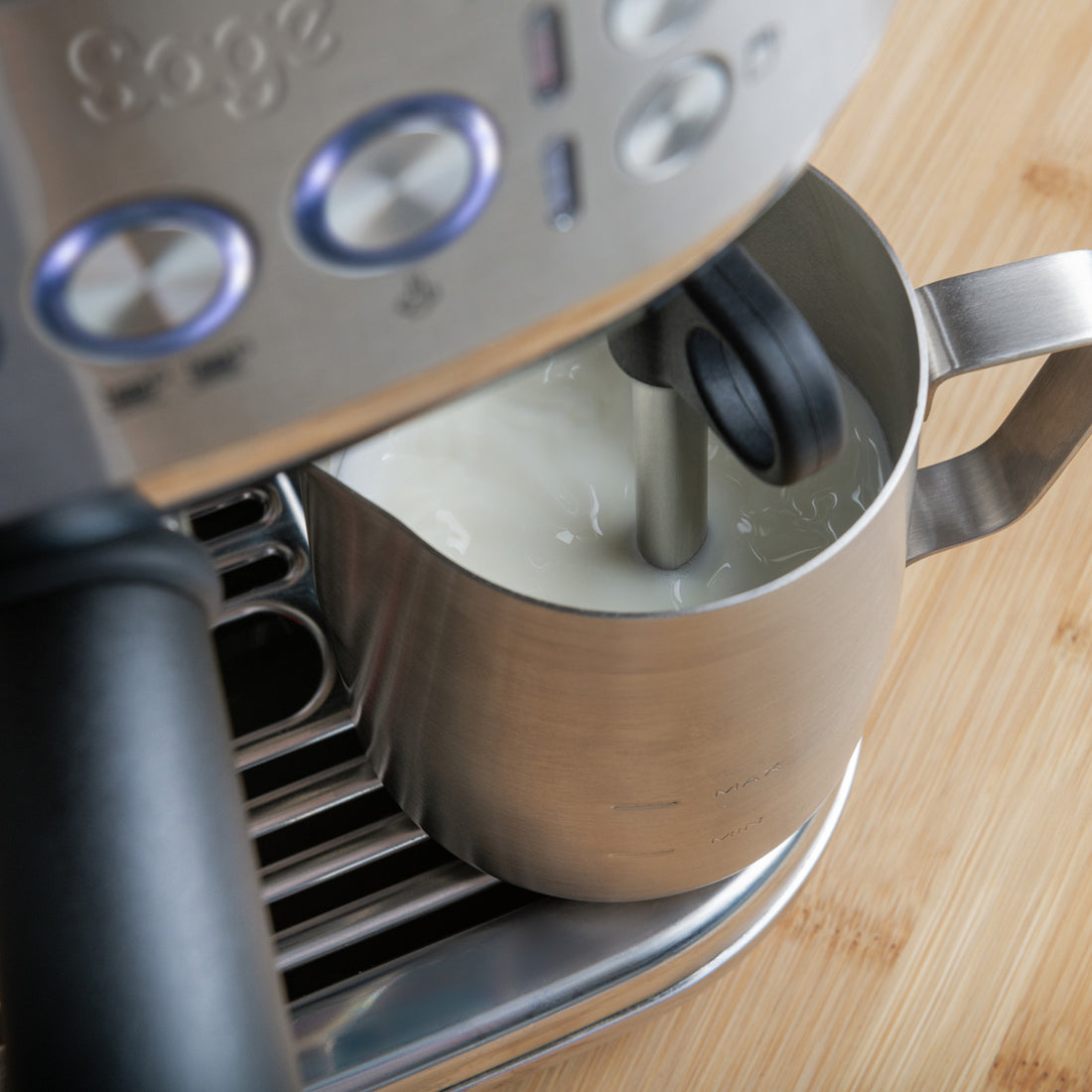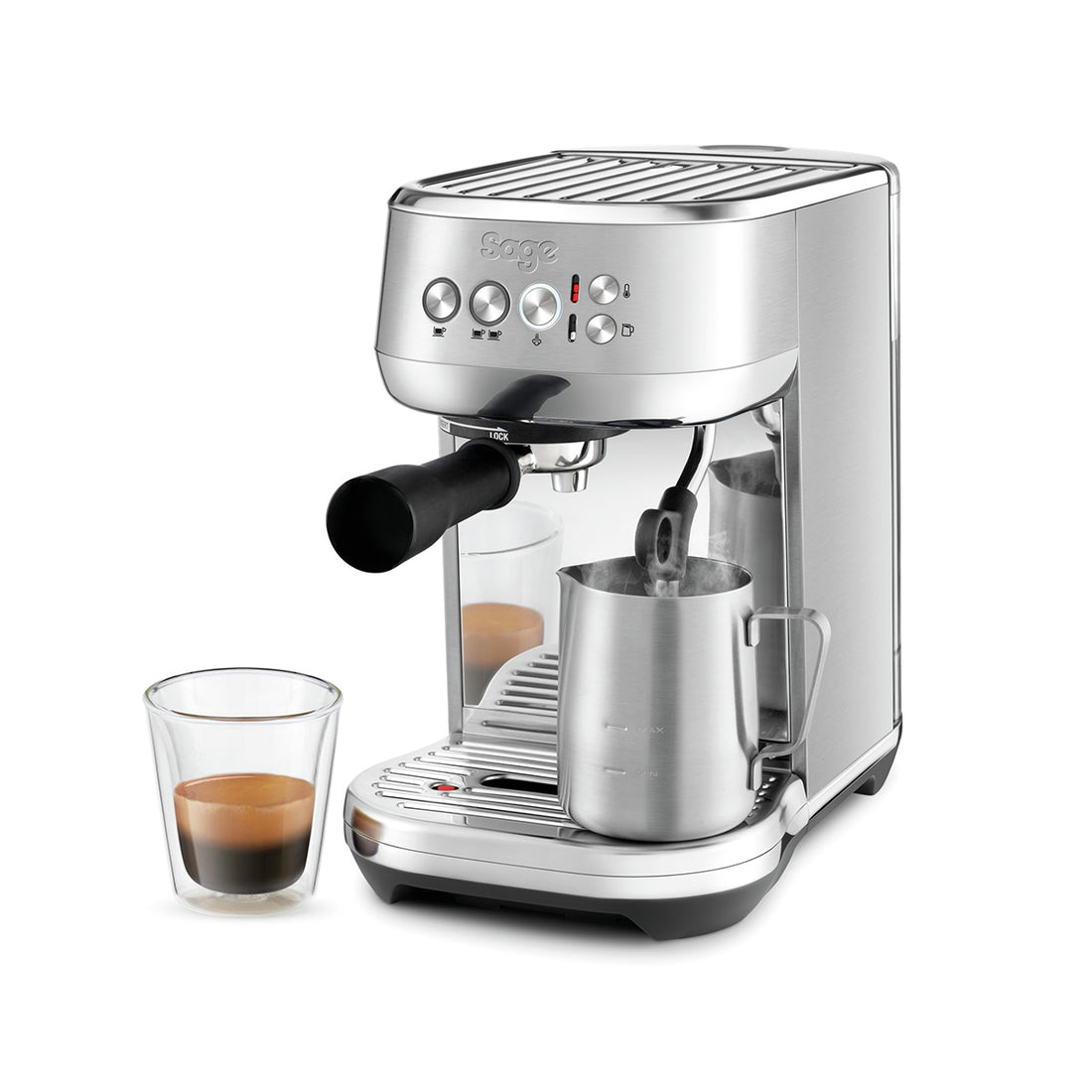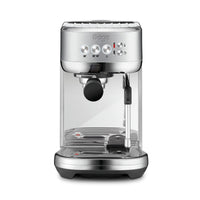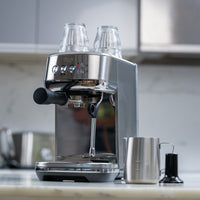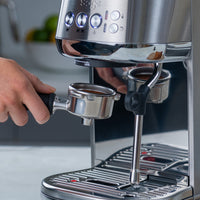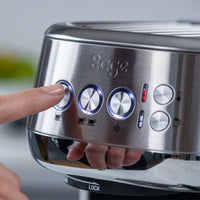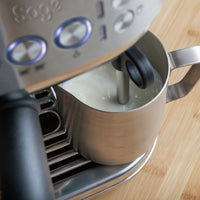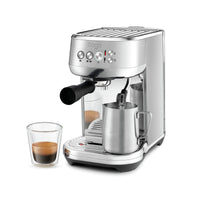 Sage The Bambino Plus Espresso Coffee Machine - Stainless Steel
Sage The Bambino Plus Espresso Coffee Machine Stainless Steel is the perfect choice for those seeking café-quality coffee. Featuring a 54mm portafilter with 19 grams of ground coffee for maximum flavour and an automatic steam wand for impeccable milk texturing, this coffee machine offers barista-level performance. 
Product Features:
The

 

automatic steam wand

 

allows you to adjust the milk temperature and texture to suit your taste. Delivering barista quality micro-foam that enhances the flavour of the coffee and is essential for creating latté art.
Innovative ThermoJet® heating system achieves the

 

optimum extraction temperature in 3 seconds.

 

Ready to make your best coffee without the wait.
Achieve a

 

consistent and balanced espresso

 

using the right amount of ground coffee. The 54mm porta-filter with 19 grams is the key for full flavour and café quality coffee.
Low pressure pre-infusion gradually increases pressure at the start and helps ensure all the flavours are drawn out evenly during the extraction for a balanced tasting cup.
Digital Temperature Control (PID)

 

delivers water at precisely the right temperature, ensuring optimal espresso extraction.
Automatically purging the heat system

 

after steaming ensures your next espresso is extracted at the right temperature
Product Specifications:
Capacity: Water tank 1.9L (64 fl.oz)
Dimensions: 19.5(W) x 32(D) x 31(H) cm
Material: Stainless Steel
Colour: Stainless Steel
Settings: Control Panel - 1 Cup, 2 Cup and Steam buttons, Adjustable milk temperature and texture level.
Heating System: Advanced Thermocoil
Voltage: 220-240V
Included Accessories: 54mm Tamper the Razor™ Precision Dosing Tool, Claro Swiss Water Filter, 16 fl.oz / 480ml Stainless Steel Milk Jug, 1 & 2 Cup Dual Wall Filter Baskets, Cleaning Tool and Cleaning Disc.
Product Code: SES500BSS
Find The Perfect Beans To Compliment Your Sage Bambino Coffee Machine
Here at Redber, we hand-pick a wide variety of coffees to suit all manner of tastes. We have coffee beans from a range of places, such as, Colombia, Brazil, Ethiopia, Kenya, Costa Rica, and more. If you'd prefer decaf coffee beans then don't worry, we still have you covered.
Coffee Accessories 
To enrich your coffee experience, why not invest in a set of double walled coffee glasses, or perhaps some stylish stoneware mugs, or maybe even a Bodum coffee travel mug for journey to and from the office.  
Care & maintenance for your coffee machine 

Every Sage Bambino coffee machine requires regular cleaning and maintenance to ensure it continues to function and your coffee always tastes fresh. We recommend investing in cleaning tablets to remove build up of coffee, water and oils, as well as coffee machine descaler to remove limescale from your pipes. Alternatively, you can buy a complete coffee machine cleaning kit that comes with everything you need to service your machine.