Sage The Temperature Control Coffee Milk Jug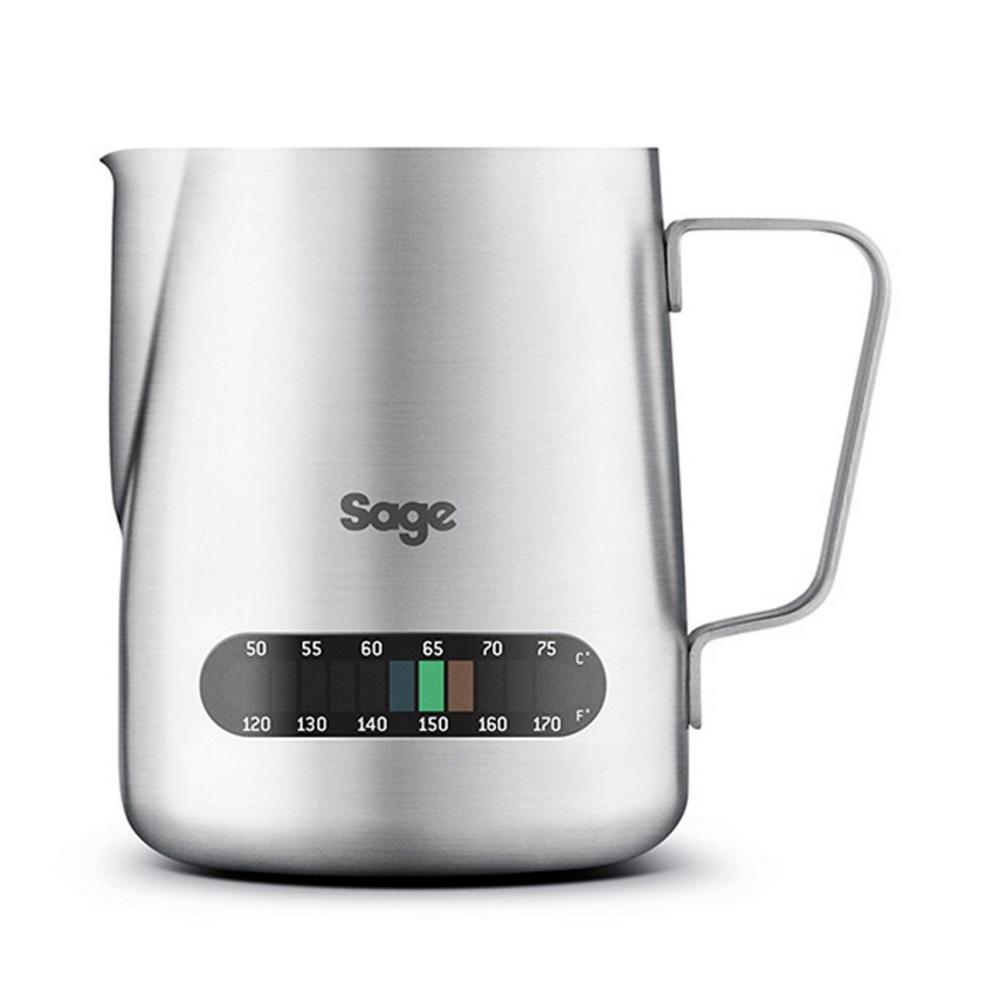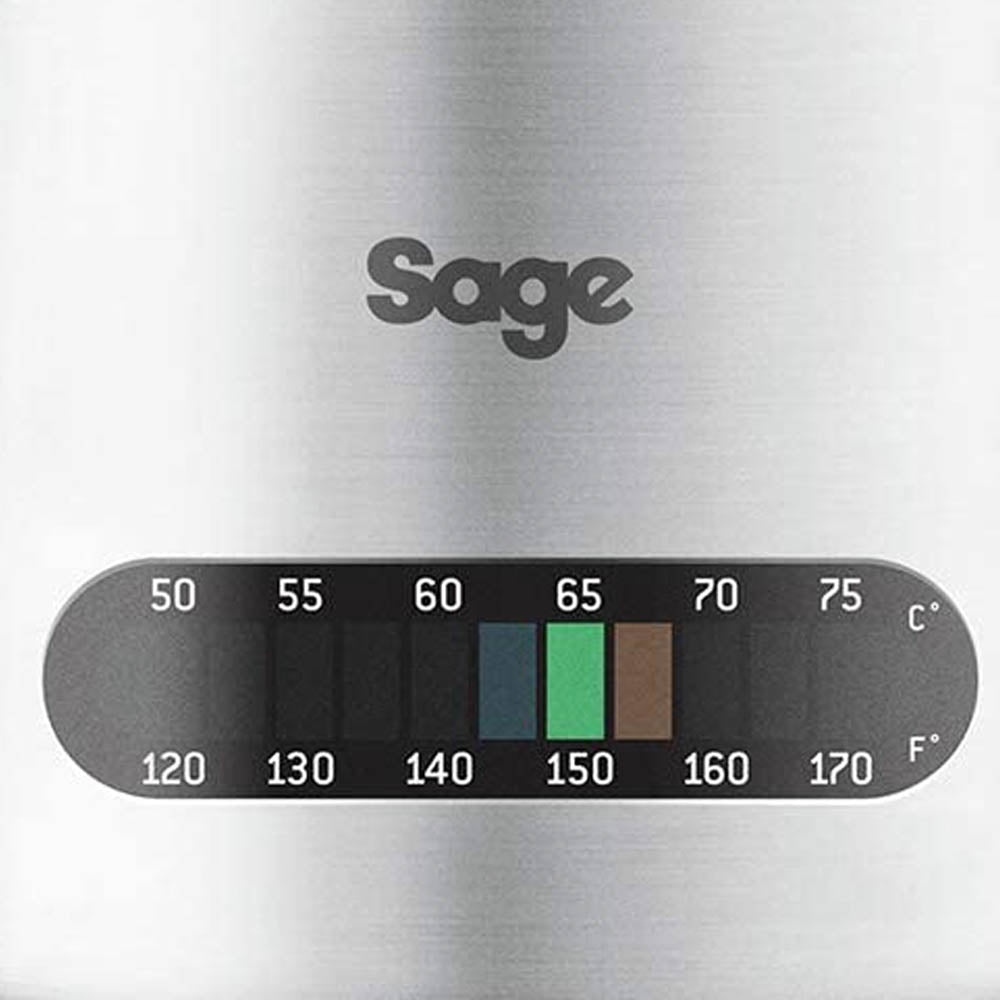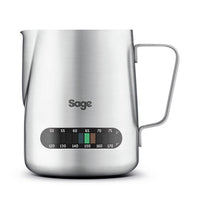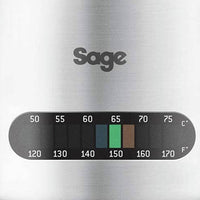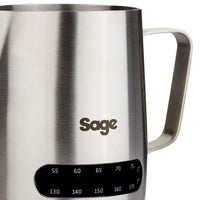 Sage The Temperature Control Coffee Milk Jug
This stylish Temperature Control Coffee Milk Jug from Sage is the ultimate barista accessory to accompany your home coffee machine.

Featuring a temperature indicator strip on the side, this intelligent coffee milk jug will help you to accurate measure heat and ensure your milk with micro-foam is at the perfect temperature (55c - 75c) before you pour. The panel displays both Celsius and Fahrenheit.
Sage has designed this just with style and usability in mind. The sleek form, super-comfortable handle and pouring spout have all be crafted to help you deliver the perfect latte or cappuccino. It's even ideal if you're into your latte art!
The spacious 480ml capacity means you get enough milk to for two regular sized latte or cappuccino coffees. The stainless steel design ensures it is durable for even heavy use.
Sage Temperature Control Coffee Milk Jug Features
Integrated thermometer indicator strip for the perfect milk temperature
Accurately measures the temperature of milk
Celsius and Fahrenheit readings (Find that optimum temperature between 55c - 75c)
Provides the perfect pour (even for latte art!)
480ml capacity - Perfect for 2 regular-sized cappuccinos
Brushed stainless steel
12 Month Sage Replacement guarantee
Sage Temperature Control Coffee Milk Jug Use & Care
Dishwasher proof.
Wash at low temperature or hand wash for optimum longevity.
Sage Temperature Control Coffee Milk Jug Specifications
Brand: Sage
Sage Model: The Temperature Control Milk Jug
Sage Model Number: H10cm x W11cm x D7cm
Product Code: BES003UK