Rhinowares Barista Digital Set Temperature Beeping Thermometer - 5 Inch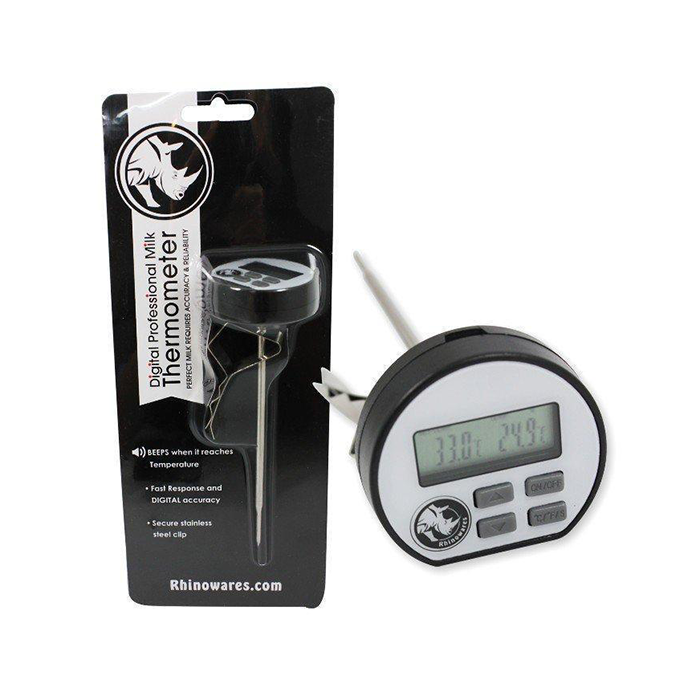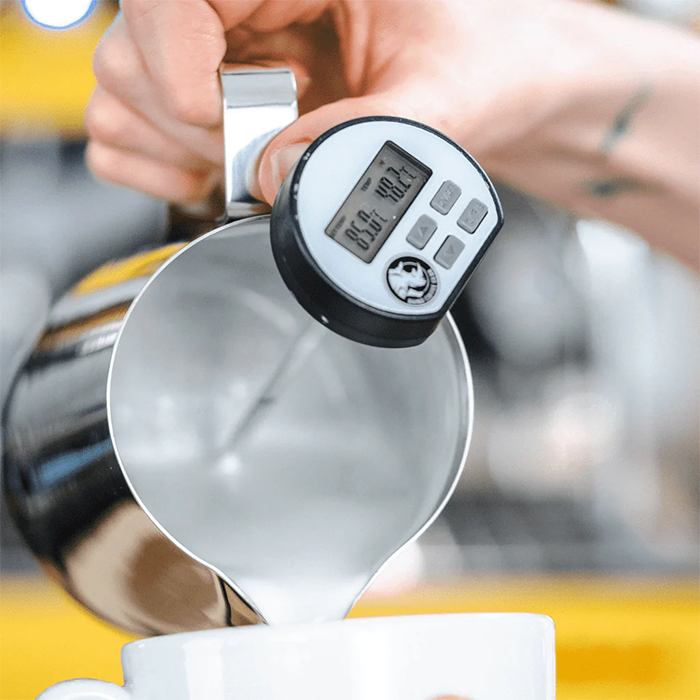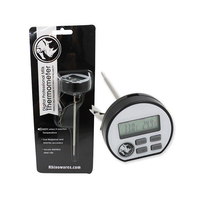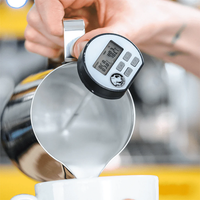 Rhinowares Barista Digital Set Temperature Beeping Thermometer - 5 Inch
 Ideal for professional baristas and at-home coffee connoisseurs alike, the Rhino Digital Set Temp Beeping Thermometer helps you achieve perfectly steamed milk on every occasion.
Set to beep when the milk has reached its optimal serving temperature.
The thermometers digital reading panel is also a convenient sight gauge so you can keep an eye on the temperature as it steams, offering you the flexibility to monitor the final serving temperature for occasions where you may require a slightly hotter or cooler drink.
The Rhino Digital Set Temp Beeping Thermometer also comes equipped with a practical clip to hook on to your steaming jug.
With this handy little device, it's practically impossible to serve an oversteamed cup that lacks in flavour and smooth consistency.
Product Features:
Brand: RhinoWares
Size: 5 inch (13 cms)
Re-calibrate: Yes
Clip : Yes
Product Code: JAG31603