Monin Syrup 250ml - Vanilla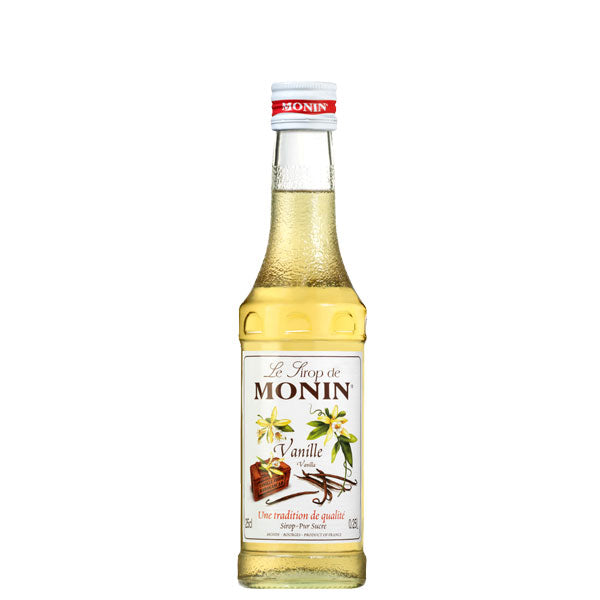 Monin Syrup 250ml - Vanilla
MONIN Vanilla Syrup adds a rich, indulgent flavour to all coffee and hot drink applications, as well as being a firm favourite in cocktail bars all around the world. 
Perfect for: 
Coffees, Chocolates, After-dinner drinks, Culinary Applications

Ingredients: 
Allergens in bold. 
Sugar, water, natural flavouring, natural vanilla flavouring, concentrated lemon juice, preservative: E202
Energy: 340 kcal / 1422 kJ; Fat: 0 g, of which saturates: 0 g; Carbohydrate: 84.1 g, of which sugars: 83.7 g; Fibers: 0 g; Protein: 0 g; Sodium: 11.3 mg; Salt: 0.03 g.