Monin Coffee Syrup 1L - Honeycomb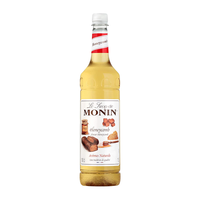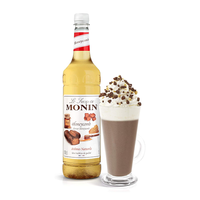 Monin Coffee Syrup 1L - Honeycomb
This MONIN Honeycomb flavoured syrup brings that rich, luxurious flavour of honeycomb toffee to all your drinks. Honeycomb is known all around the world however, it goes by many different names. In China it is known as Honeycomb sugar and is popular amongst the post 80's in their childhood. In South Korea, it is known as Dalgona and is used as a topping for many iced beverages including iced coffees. MONIN Honeycomb syrup is perfect for adding a little indulgence to coffees, hot chocolates, frappes, cocktails and mocktails.
This Monin Coffee Syrup is Perfect for:
Latte, frappe, hot chocolate, cocktails
Ingredients:
Allergens in bold. 
Sugar, water, natural flavouring, acid: citric acid, natural honey flavouring, preservative: E202.
Allergen Info: Contains honey extract.
To be consumed within 3 months after opening. To be stored in a clean, dry and cool place.
Nutritional information (per 100g)
Energy:

1317kj / 315kcal



Fat: 0.0g
Of which saturates: 0.0g
Carbohydrate:

78.6g

Of which sugars: 78

.3

g
Fiber: 0.0g
Protein: 0.0g
Sodium:

10.9mg

Salt: 0.03g
Item Code: H1478