Melitta Purista® Series 300 Bean to Cup Coffee Machine - Silver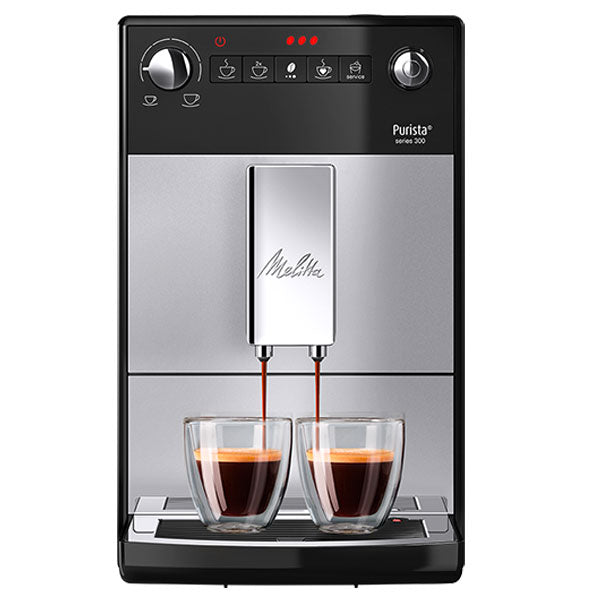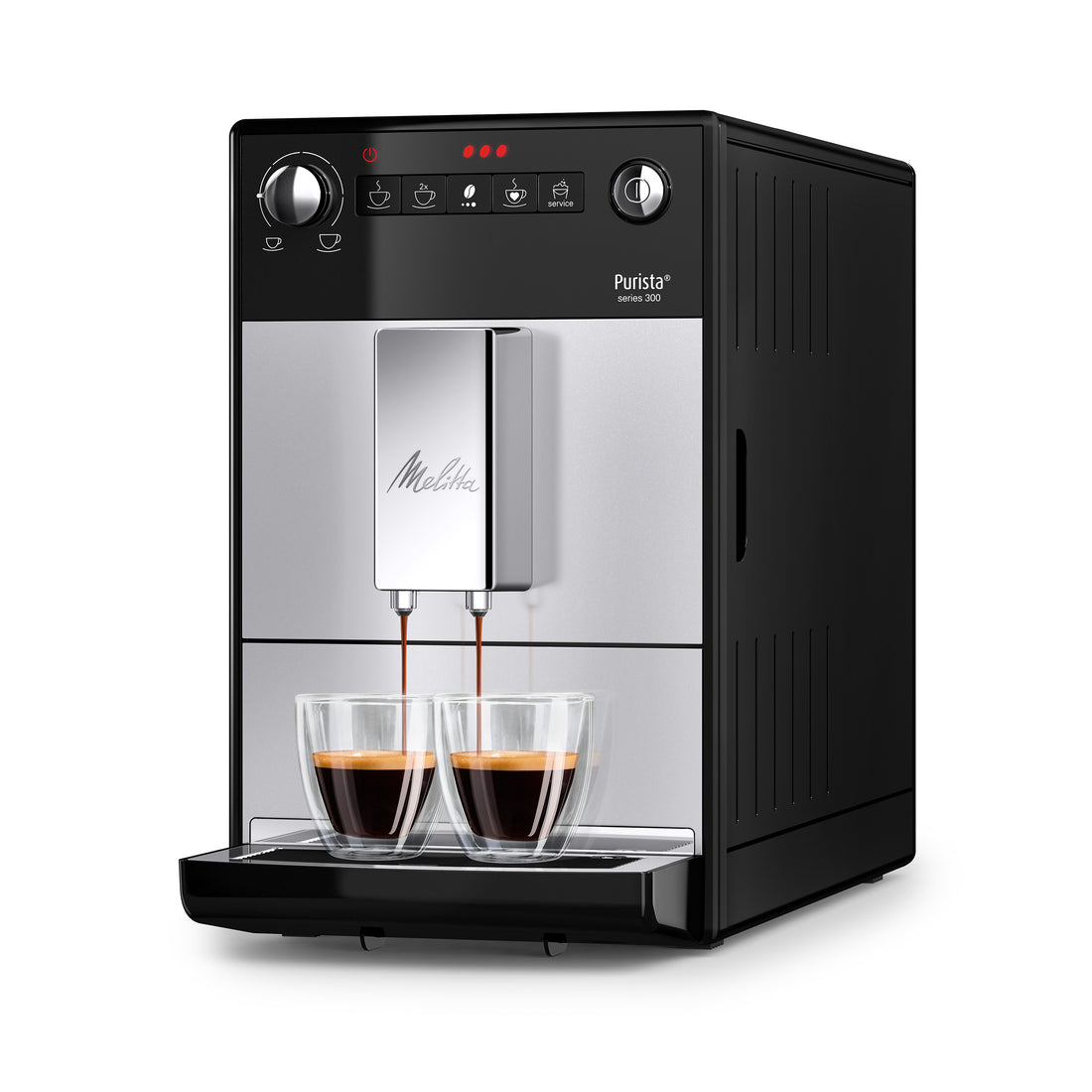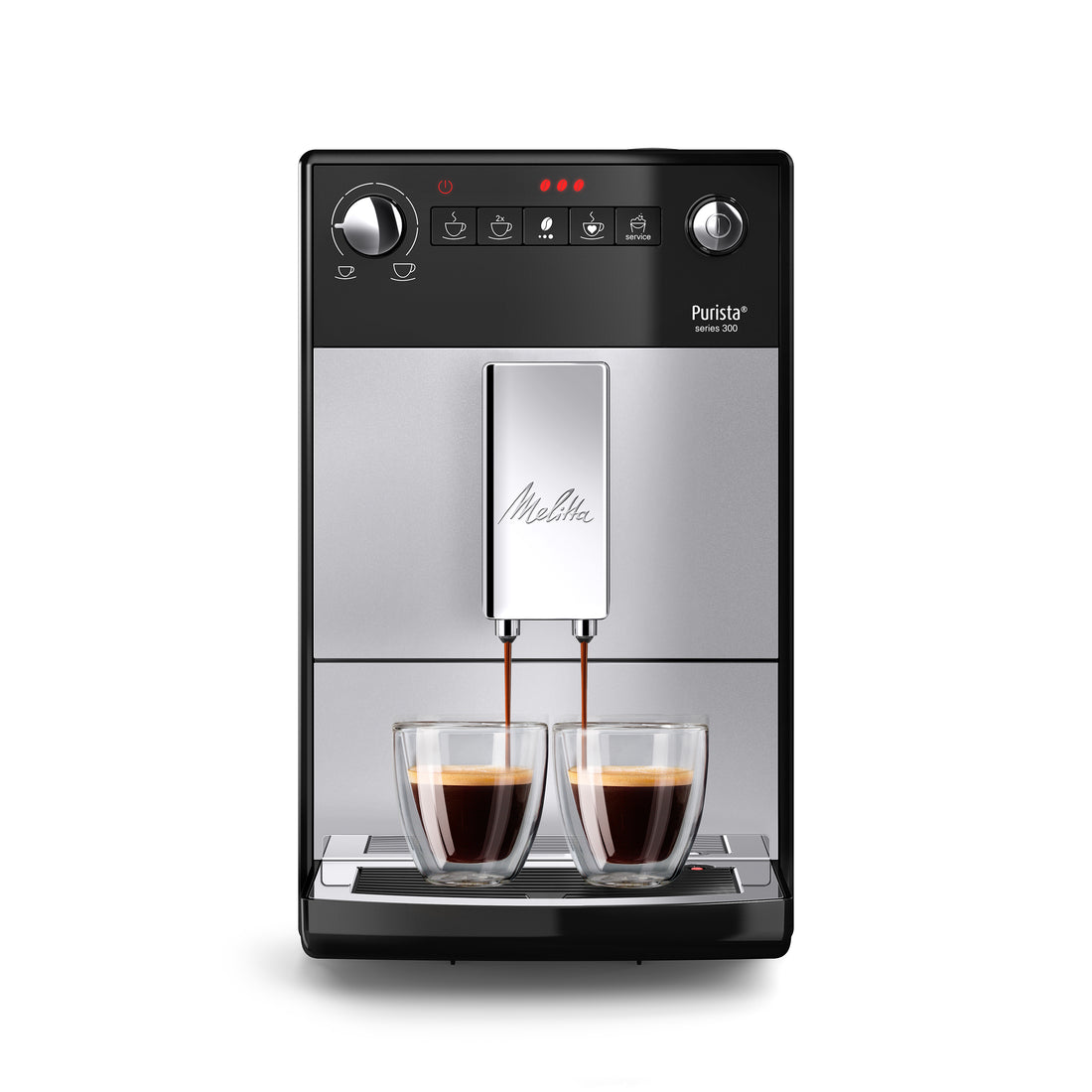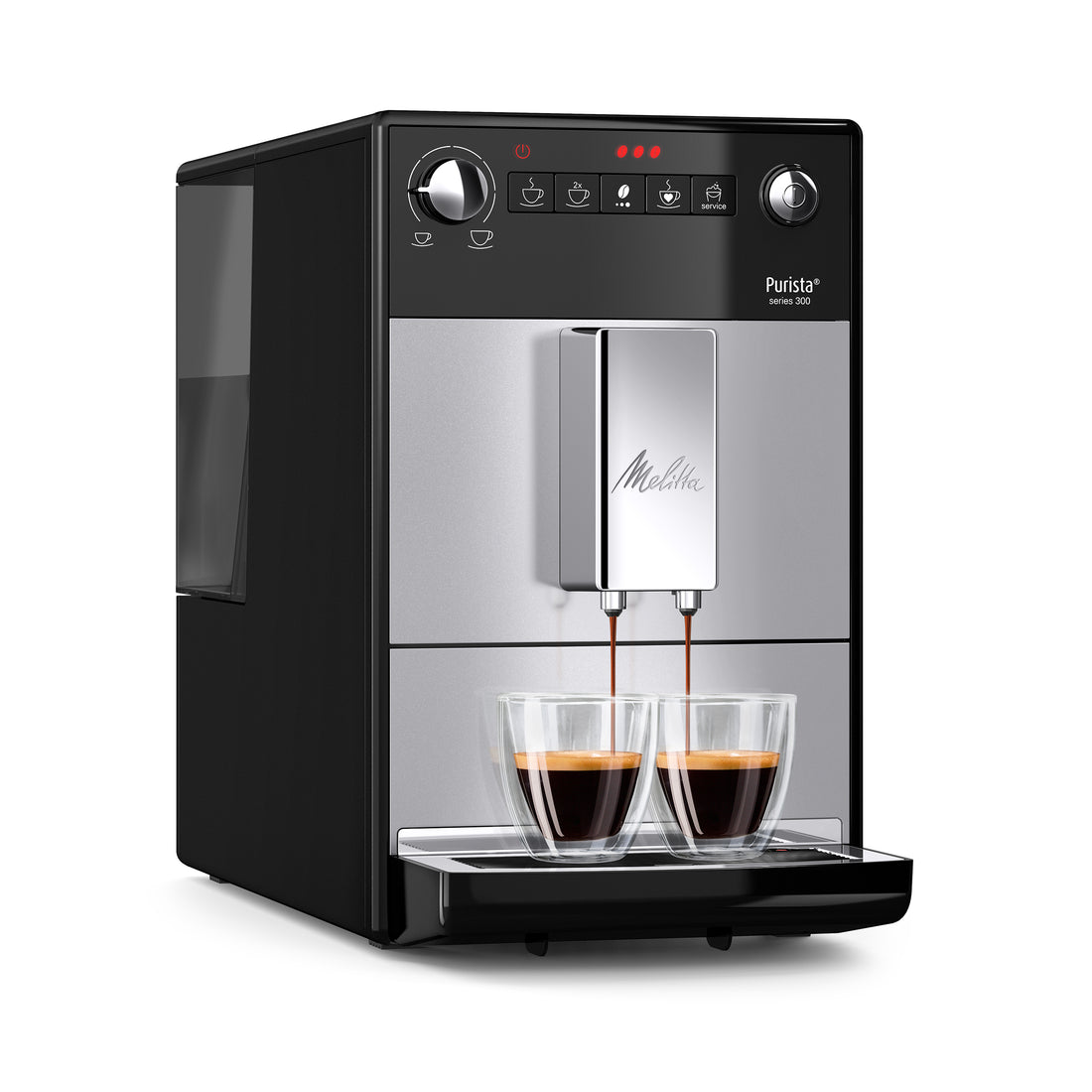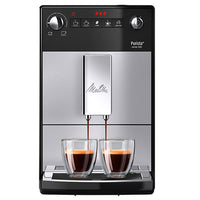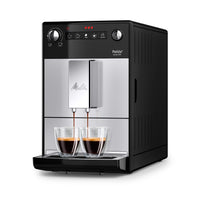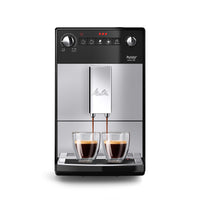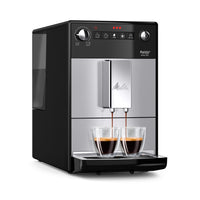 Melitta Purista® Series 300 Bean to Cup Coffee Machine - Silver
The single purpose of Purista® is to produce great-tasting coffee. It is one of the narrowest fully automatic coffee machines available, featuring a modernized front panel, large buttons, and a large rotary switch for easy operation. The drip tray has a stainless steel drip plate with an integrated, durable plastic insert to prevent scratching.

 2 year warranty within UK
 Highlights:
Super Quiet - you can make a cup of coffee while everyone else is sleeping

Favourite Coffee Feature - save your preferred coffee (strength & volume) simply by holding a button Favourite Coffee 

Ideal for Small Kitchens - Purista is only 20cm wide!

Melitta Companion App - download app and learn more about this machine and coffee

Five Grinder Settings - adjust the grinder according to the beans 

Double Cup Mode - It's better together - The Double Cup Mode allows you to make two cups of espresso or café crème at the same time. It is of course also suitable for those who drink a lot of coffee.

LED symbol - It goes without saying - the LED display with red symbols makes using the fully automatic coffee machine simple and convenient.

Anti-scratch - The newly designed drip tray has a stainless steel drip plate with an integrated high-quality anti-scratchplastic insert.

Aromatic Coffee Enjoyment - The new pump control guarantees an ideal contact time between coffee and water. You can now enjoy two classics Espresso and Café Crème with even better developed flavours.

Adjustable Coffee Strength - Strong in the morning, but preferably not in the evening? Just as you like - the intensity of the coffee strength is easy to adjust to your current taste from mild to medium to strong. You can adjust the amount of coffee, too, of course. Variable - exactly the way you like it.

Service Button - You want simplicity? Certainly! The service button gives you simple access to the cleaning and descaling programme, the brewing temperature and water hardness settings and the auto-off feature. Changing the filter is a piece of cake, too.
Technical Specifications:
| | |
| --- | --- |
| model number: | F 230-101 |
| Italian Preparation Process for Cappuccino: | no |
| Companion App: | yes |
| Service Menue: | yes |
| Bean container size: | 125 |
| Stainless steel drip tray with plastic insert: | yes |
| Operation: | Buttons |
| Water tank size: | 1,2 |
| Quiet as a whisper grinder: | yes |
| Favourite coffee function: | yes |
| Smart app control: | no |
| LED Cup Illumination: | no |
| Colour: | Silver, black |
| Guarantee: | 2 years |
| Weight (g): | 8700 |
| One Touch: | Espresso, Café Crème |
| Amount (Cups/Day): | 5-10 |
| Dimensions (Height x Width x Depth in mm): | 325x200x455 |
| Number of bean varieties: | 1 |
| Milk System: | None |
| Display: | yes |
| Ground Coffee Chute: | no |
| Number My Coffee Profile: | 1 |
| Model Series: | Purista |
Buying Information:
Product code: F 230-101
The machine comes with 2 years warranty. 

Please give us a call or email us if you need any more information on this machine. 
Melitta Helpline: 0800 028 8002
Cleaning Guide: