Melitta EPOS Filter Coffee Machine with Built-in Grinder - Silver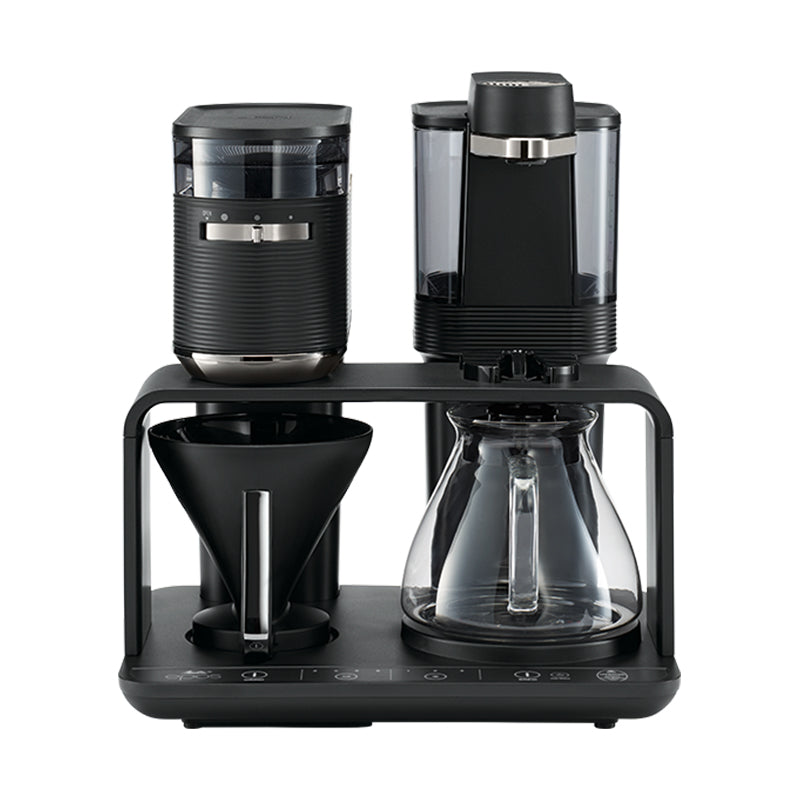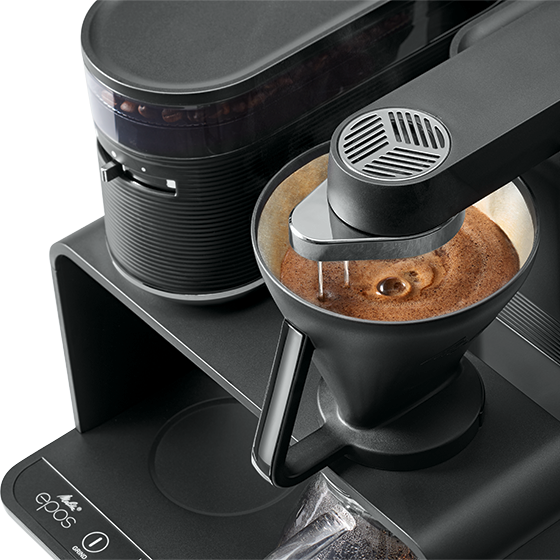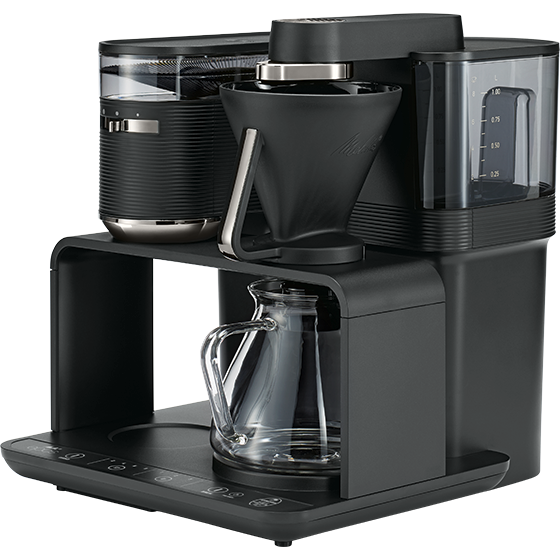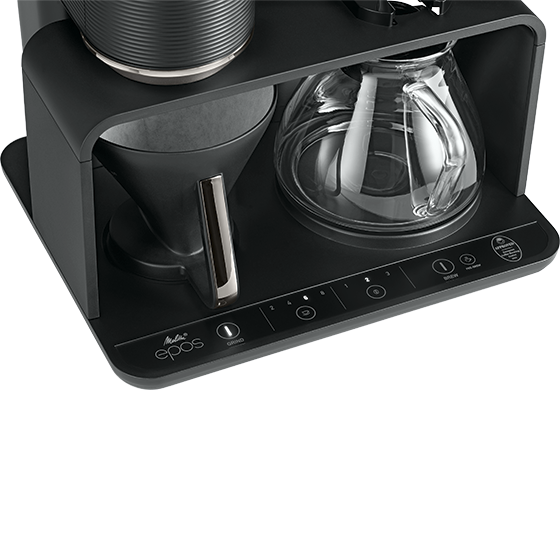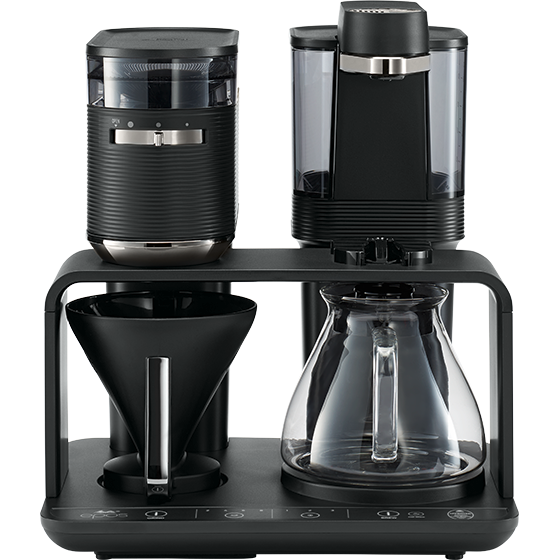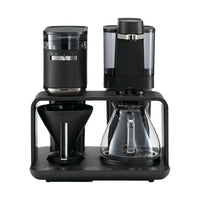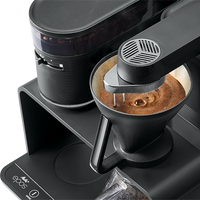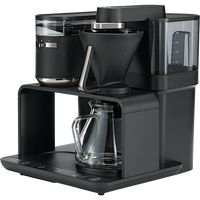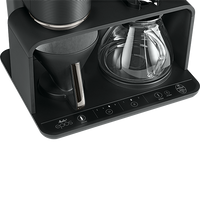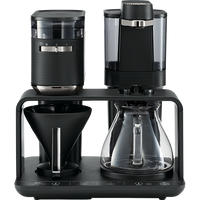 Melitta EPOS Filter Coffee Machine with Built-in Grinder - Silver
Melitta® EPOS® turns each second into a sensational experience. From the aroma of the freshly ground coffee beans to the first sip. Melitta's first electric Pour Over system, with integrated grinder, makes coffee as delicious as if you brewed it by hand. Simply, at the touch of a button. And it is also an absolute pleasure to look at.
Highlights: 
Integrated coffee grinder

Removable Filter holder

Removable water tank

Touch panel

Pre-brew function

Super stylish

Amazing aroma
Design is perfect when the aesthetics and the functionality are married to create both a beautiful and intelligent machine. Melitta® EPOS® interprets traditional by-hand filtration in a new way – not just in terms of its optics. The first to do so, it automates the Pour Over process and lets you experience a coffee ritual which is unique in its form: as if brewed by hand, but at the touch of a button.
Thanks to the open filter, you experience the brewing process with all your senses. The water spout rotates 360° and simultaneously changes the direction and water flow. In this way, the coffee is optimally and quickly dampened as if by hand. The perfect aroma is created by the pre-brew function, which gives the coffee time for blooming. The various brewing profiles ensure your coffee is always delicious, regardless of the amount – whether 2 or 8 cups.
Using the touch panel of Melitta® EPOS®, you can customise your Pour Over preference with ease. The number of cups, the strength of the coffee, the pre-brew function – simply select how you'd liketo enjoy your coffee, at the touch of a button. What's more, the touch panel indicates when it's time to descale your Melitta® EPOS®. For continuously excellent Pour Over quality.
Melitta® EPOS® not only brews exceptional coffee with its 1,515 Watts of power, it is also easy to care for and maintain. The grinding mechanism and coffee bean container are removable and easy to wash. The same goes for the filter holder and jug, which are even dishwasher-safe. For maximum convenience, the water tank can be taken out and refilled directly from the tap. And the hot plate keeps your coffee warm for up to 40 minutes, before automatically turning off.
The innovative brewing technology within Melitta® EPOS® has been approved by the European Coffee Brewing Center. Only coffee makers which satisfy the highest European quality standards of coffee brewing are honoured with this label. Criteria include the perfect brewing temperature and time, among others. The highest coffee quality, signed and sealed, so to speak. Oh, yes: because we believe in it, we offer an extended manufacturer's warranty of 3 years with the Melitta® EPOS®.
The machine comes with 2 years warranty. 

Please give us a call or email us if you need any more information on this machine.  
Melitta Helpline for all electrical products:
0800 028 8002