Melitta Cremio II® Milk Frother (Stainless Steel)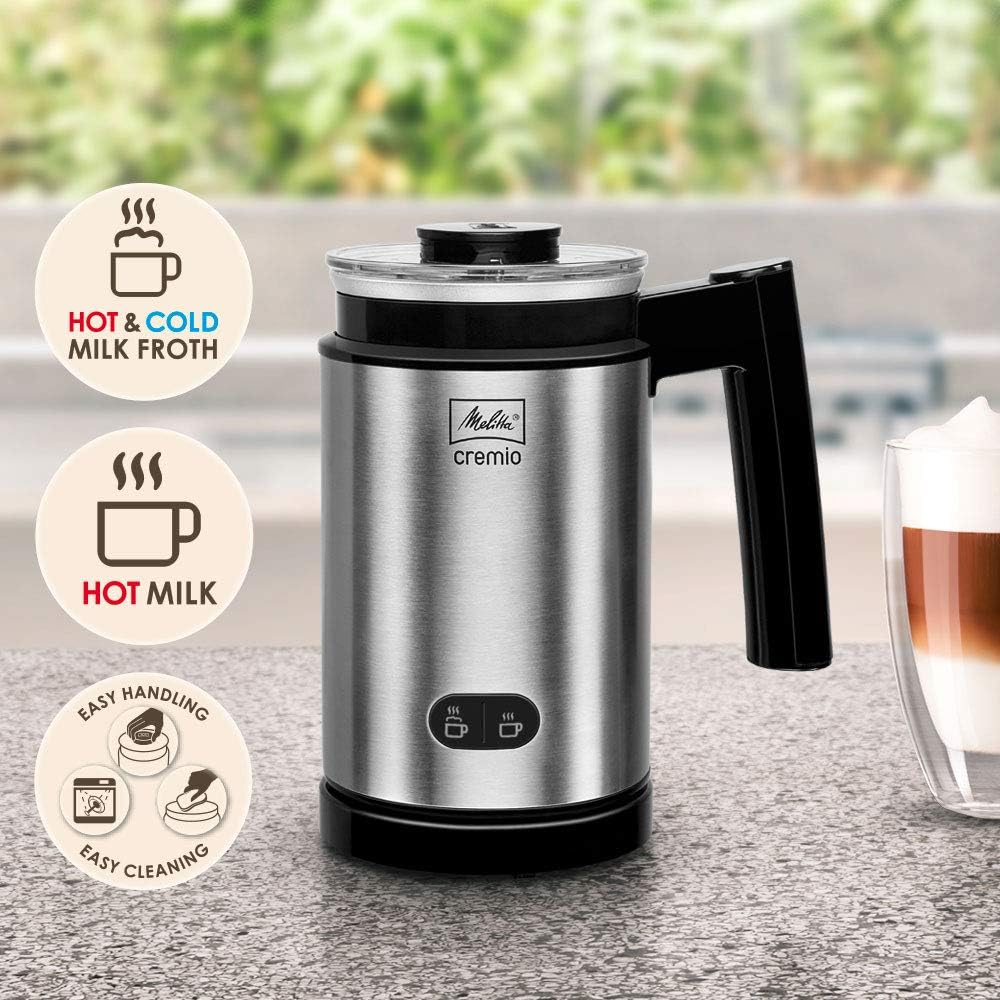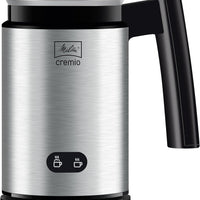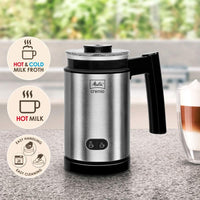 Melitta Cremio II® Milk Frother (Stainless Steel)
Melitta Cremio II® Milk Frother - Perfectly frothed milk at the touch of a button

In a stunning, modern black exterior, use the Melitta Cremio® to easily create wonderful, fine-poured, frothed milk. The warm milk setting is ideal for recreating your favourite Italian cafe's coffee, or opt for cold frothed milk to add to desserts as a light alternative to cream. Plus, the Cremio® Milk Frother isn't limited to coffee... Cocoa fans will love it for heating milk in an instant, without burning it.
Melitta Cremio® Milk Frother Key Features:
Non-stick container
Whisk and lid are dishwasher safe
Capacity for frothed milk: 100 - 150ml
Capacity for warm milk: 100 - 250ml
450 Watts of power
Lift-Switch-Off
Colour: Black
Dekra-GS-tested for safety
Perfect fine-pored frothed milk
The Melitta® Cremio® Milk Frother makes wonderful fine-pored frothed milk for any coffee speciality. Whether you use soya milk, lactose-free milk or full-cream milk - the Cremio® conjures up perfect frothed milk. Our tip: For excellent frothed milk, use milk with a high protein content (at least 3g / 100ml).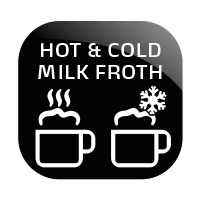 Hot and cold frothed milk
Make your coffee specialities at home and prepare latte macchiato, cappuccino or iced coffee with the Melitta® Cremio® Milk Frother. Conjure up your favourite coffee speciality really simply at the push of a button!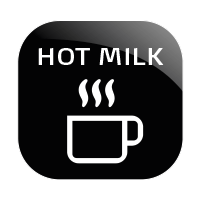 Heat milk
The Melitta® Cremio® Milk Frothercan also be used to make hot cocoa or a cup of warm milk. The integrated heater warms up the milk evenly and prevents burning on the inside of the appliance.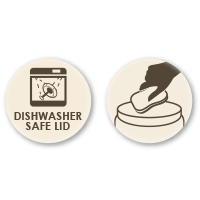 Easy to clean
The non-stick coating in the milk container makes it really easy to clean. Just use a damp cloth and normal washing-up liquid. The lid and whisk are dishwasher-safe.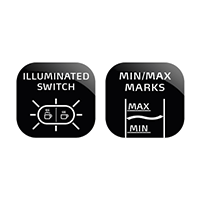 Intuitive use
The Cremio® is intuitive to use thanks to its illuminated buttons and the convenient min. and max. level indicators on the inside of the milk container. A red light indicates that the heater is on for the preperation of warm beverages and a blue light signal the preparartion of cold frothed milk.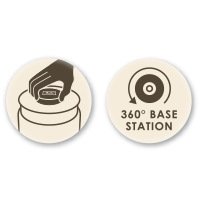 Easy to use
Easy to use The ergonomic handle and the 360° base station support the ease of use. The Melitta Cremio® milk frother lid with its integrated knob can easily be lifted from the milk container.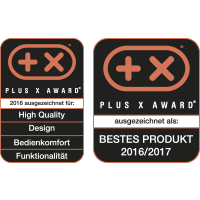 Best product 2016/2017
The Melitta® Cremio® impressed judges at the world's largest innovation prize for Technology, Sport and Lifestyle with its high quality, modern design, functionality and ease of use. The Cremio® also received a special Plus X Award as \"Best Product 2016/2017\".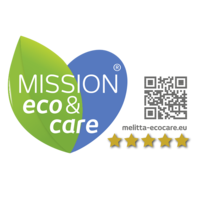 Mission eco & care
We have developed a label, which helps consumers choose an appliance that guarantees conscious enjoyment. The label uses a value system, which we have developed.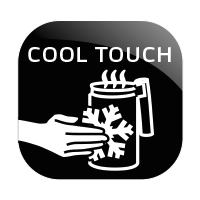 Easy to use thanks to CoolTouch housing
The CoolTouch housing means you can touch the surface of the Melitta Cremio® milk frother at any time.
| | |
| --- | --- |
| Colour: | stainless steel |
| Manufacturer's guarantee (years): | 2 |
| 360° base: | yes |
| power (w): | 450 |
| Cable Storage Compartment: | yes |
| Lift-Switch-Off: | yes |
| Non-stick coating: | yes |
| Auto-Off incl. Overheating protection: | yes |
| capacity (ml): | 100-150 ml |
| capacity (ml): | 100-250 ml |
| Awards: | PlusXAward |
| temperature selection: | Warm & cold |