Melitta Coffee Coach Coffee Filters (Size 1x4 - 40 pack)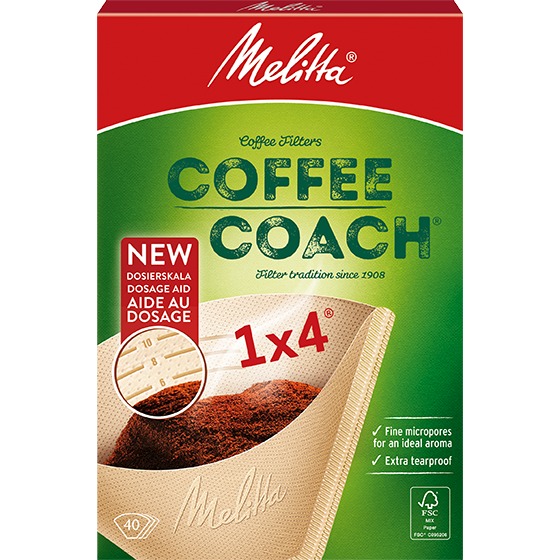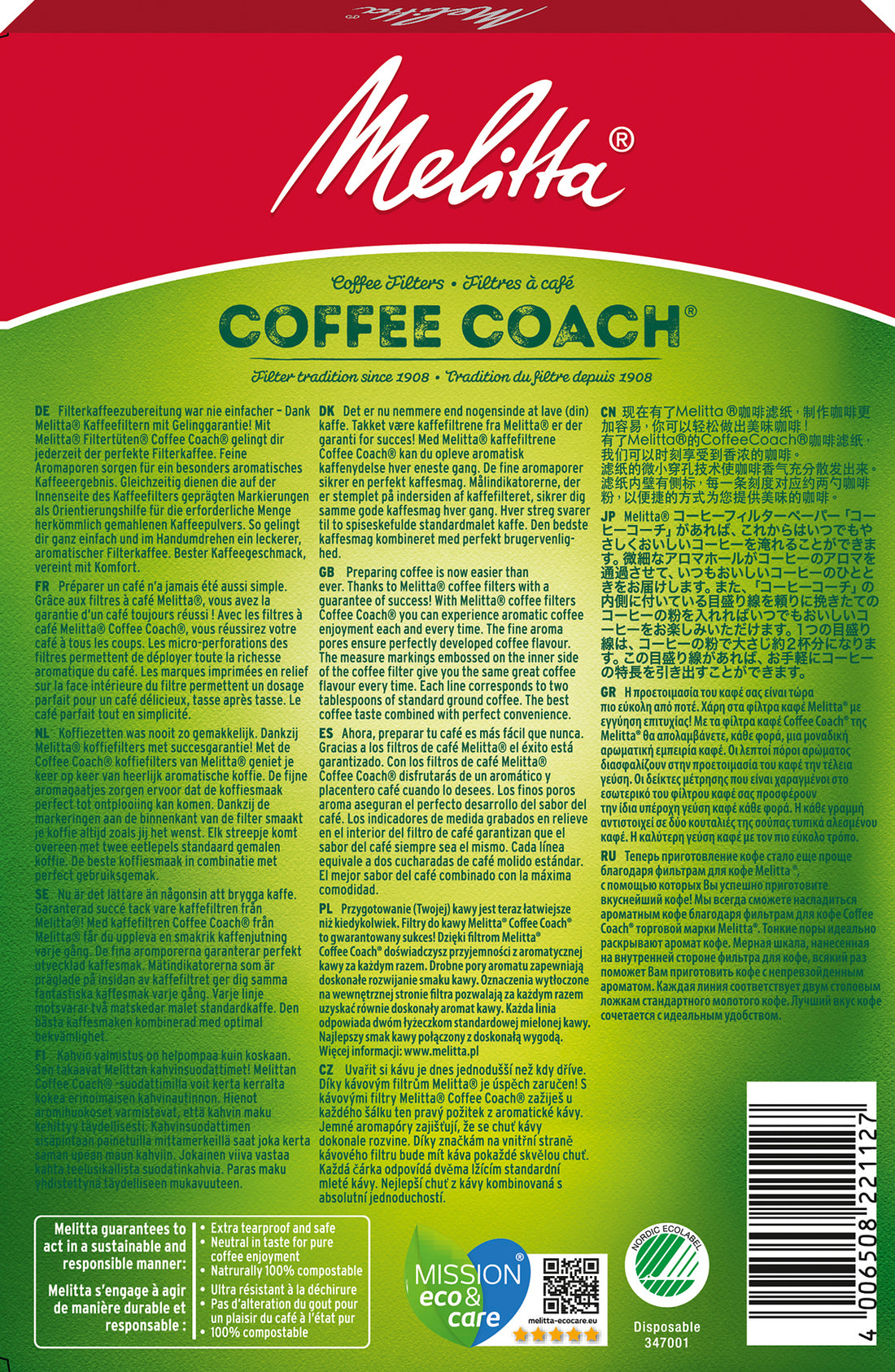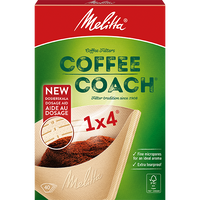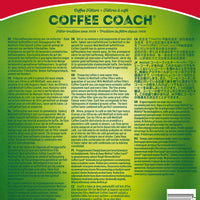 Melitta Coffee Coach Coffee Filters (Size 1x4 - 40 pack)
Melitta® Coffee Coach® - no more wasting coffee, no more weak coffee
Preparing filter coffee has never been easier. With Melitta® Coffee Coach® filter papers®, you can always achieve the perfect filter coffee. Never waste coffee again, get the perfect amount for the coffee drink you desire each and every time.
Product information "Melitta® Coffee Coach Coffee Filters (Size 1x4 - 40 pack)"
Fine aroma pores ensure a particularly aromatic coffee result.
In addition, the embossed markings on the inside of the coffee filter serve as a guide so you can ensure you are always using the perfect amount of ground coffee, no more waste or weak coffee.
Produce a delicious, aromatic filter coffee easily and in no time at all. Best coffee taste combined with convenience.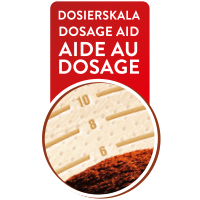 Level markings
Level markings inside the filter show the correct quantity of coffee for 2 to 10 cups.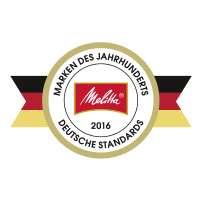 Brand of the century
Melitta makes coffee a pleasure, and that since 1908. Melitta® coffee filters are the market standard. We stand for quality and reliability. And yet Melitta® coffee filters are at the forefront of innovation, one example of this is the new Melitta Gourmet® coffee filter with AromaporenPLUS.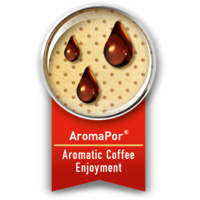 Melitta® Original coffee filters are made of Aromapor® paper.
What is special about this paper is the micro fine pores. They ensure that only the finest aromas and flavours reach your coffee: So that it can always develop its full flavour.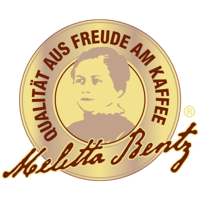 Quality based on delight in coffee
Delight in coffee - this is what we have stood for since Melitta Bentz invented the first coffee filter in 1908, laying the foundation for modern coffee enjoyment. This delight in coffee, then as today, is our impetus to offer you always the best quality and unique coffee enjoyment, with our coffee expertise, ingenuity and love of the product.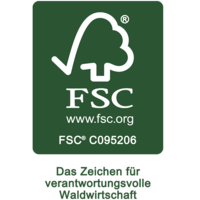 FSC® certification
As an FSC® certified company we produce Melitta® Original coffee filters in compliance with FSC® regulations. The FSC® (Forest Stewardship Council®) is an independent, charitable non-governmental organisation whose aim is to contribute to the improvement of forest management worldwide. Products with the FSC®-Label ensure the use of forests in accordance with the social, economic and ecological needs of current and future generations. With Melitta® coffee filters we make an active contribution to exemplary forest management.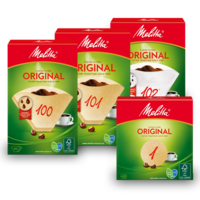 The right size for your coffee machine
Whether your coffee machine is made for 2, 6, 10 or more cups of coffee: Only Melitta® offers you coffee filters in all sizes. Melitta® Original coffee filters are available in sizes 1, 100, 101, 102, 1x2, 1x4, 1x6 and 1x10.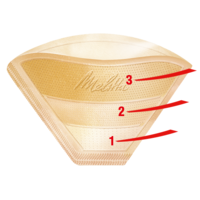 Aromazones
The Aromapores are now divided into 3 Aromazones, each containing different numbers of Aromapores.