Melitta Barista TS Smart Bean to Cup Coffee Machine - Black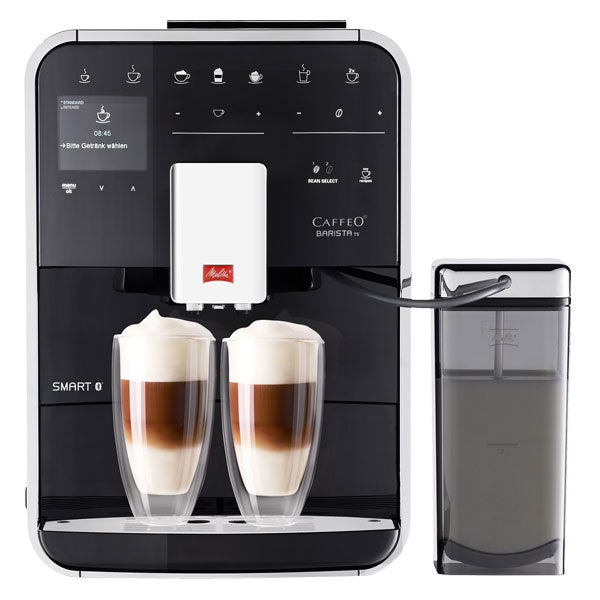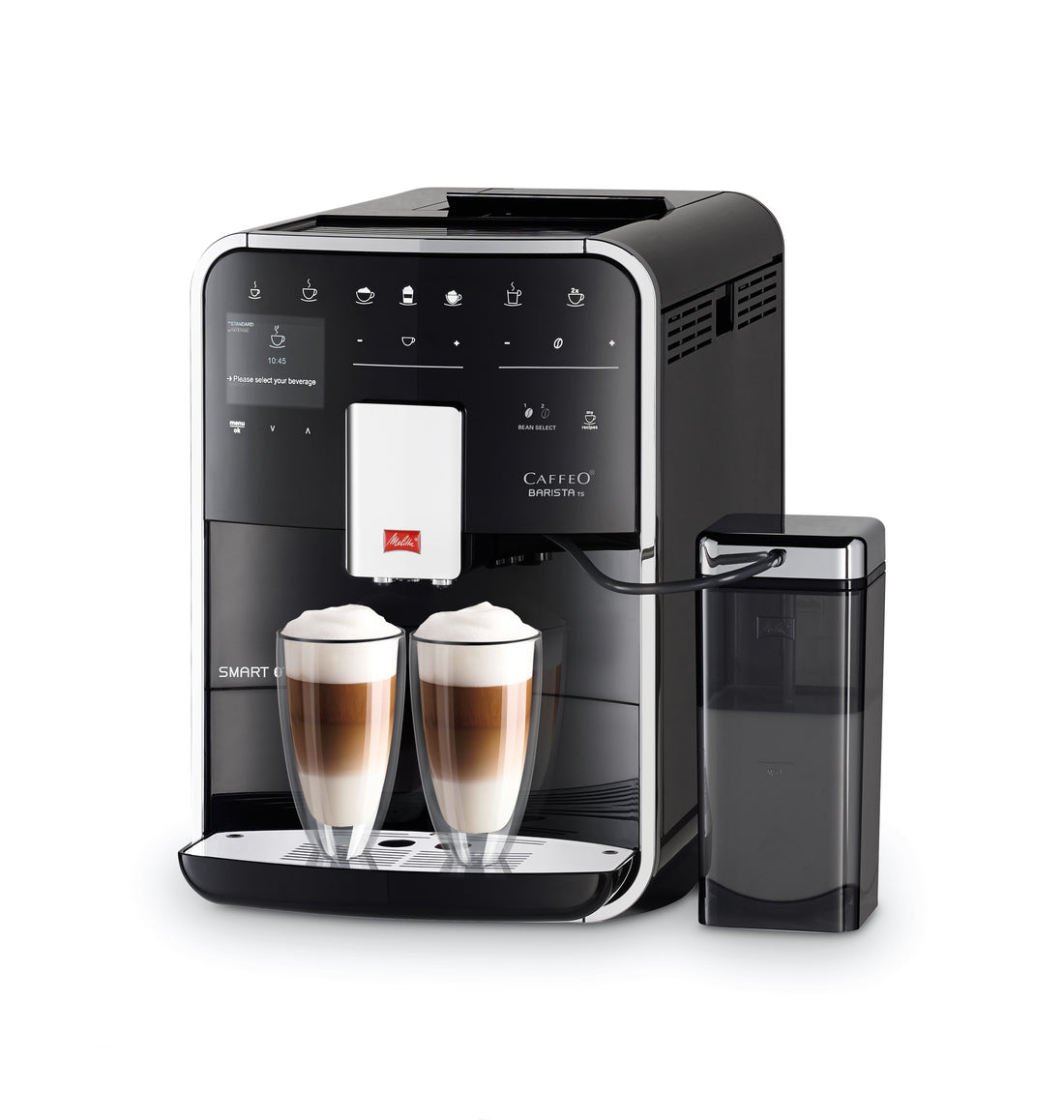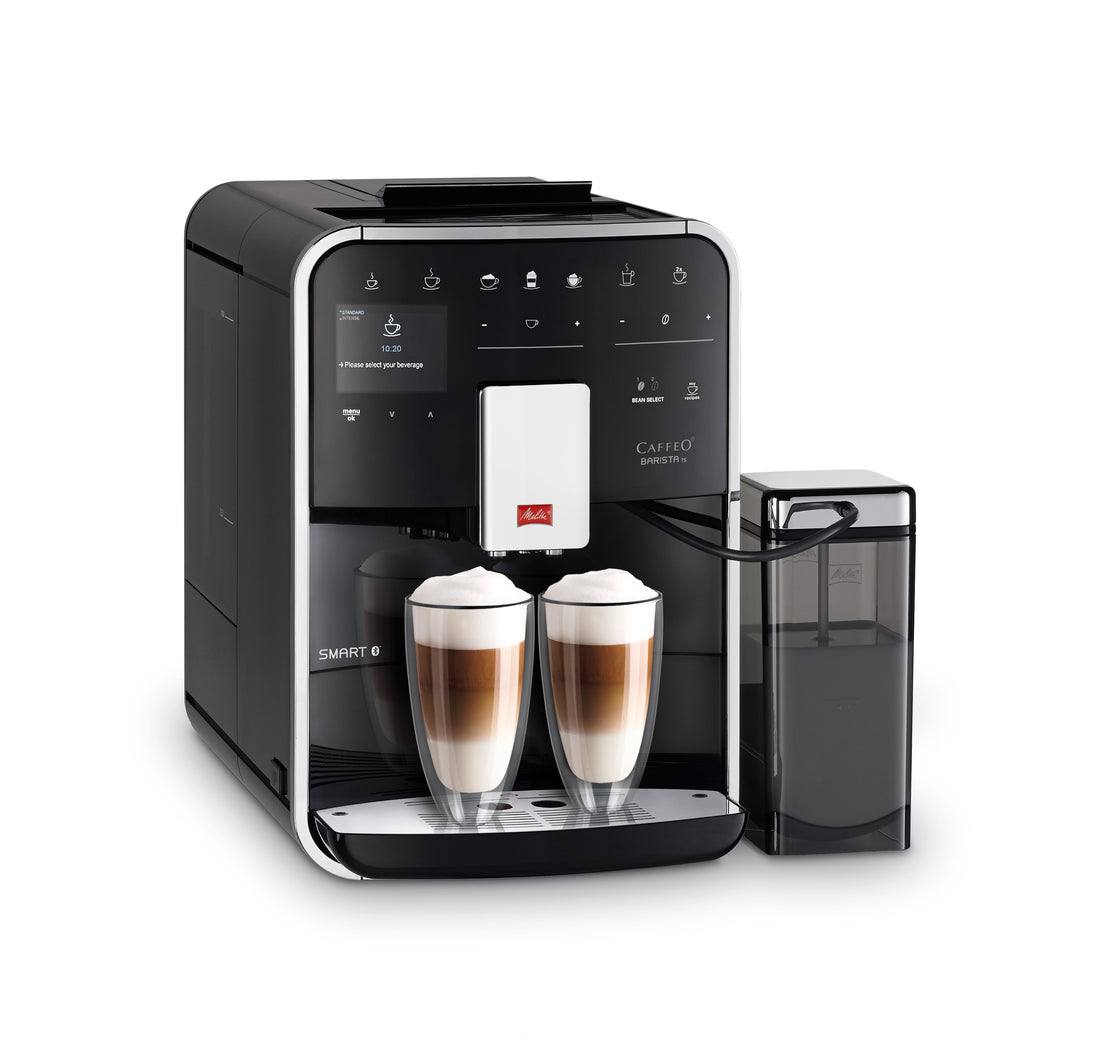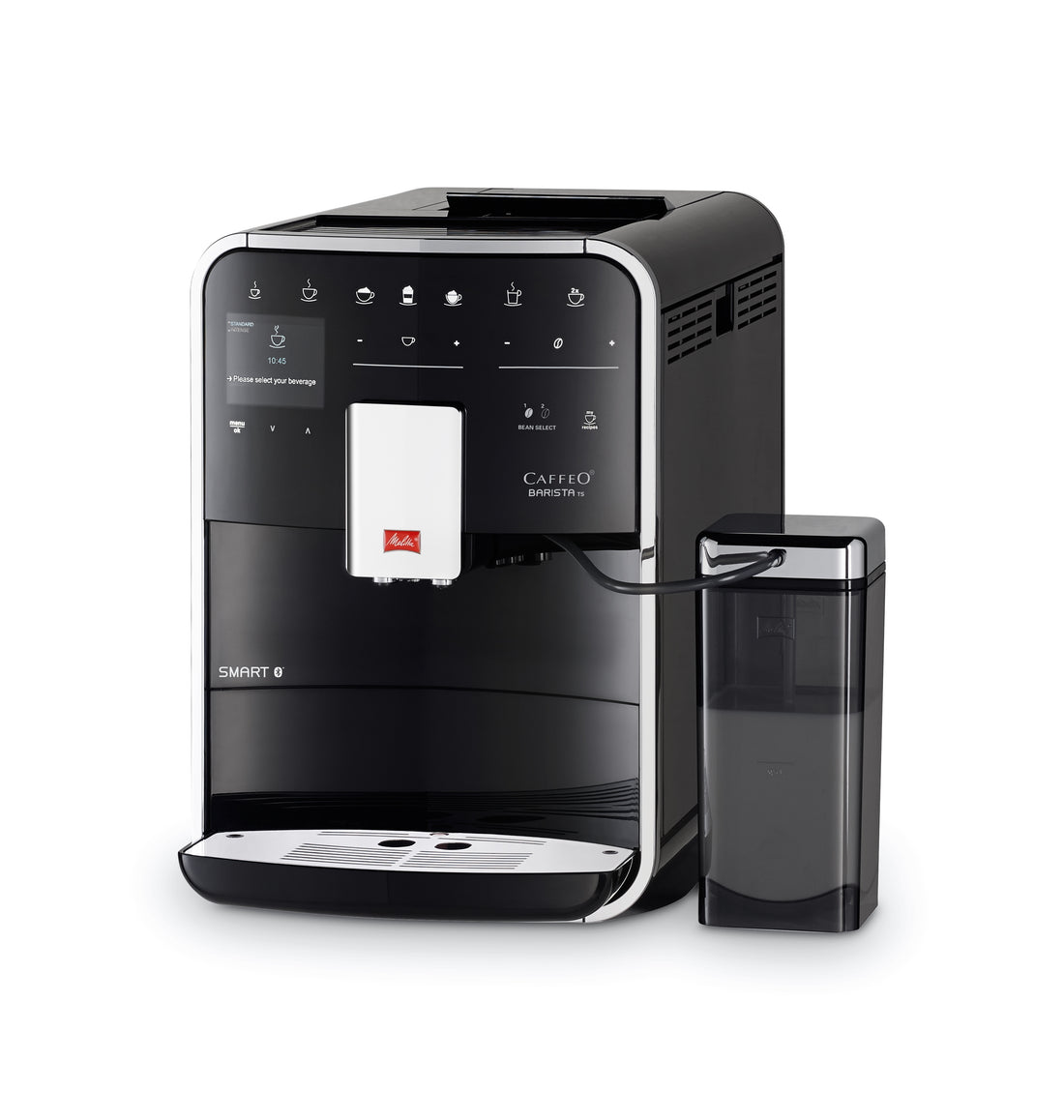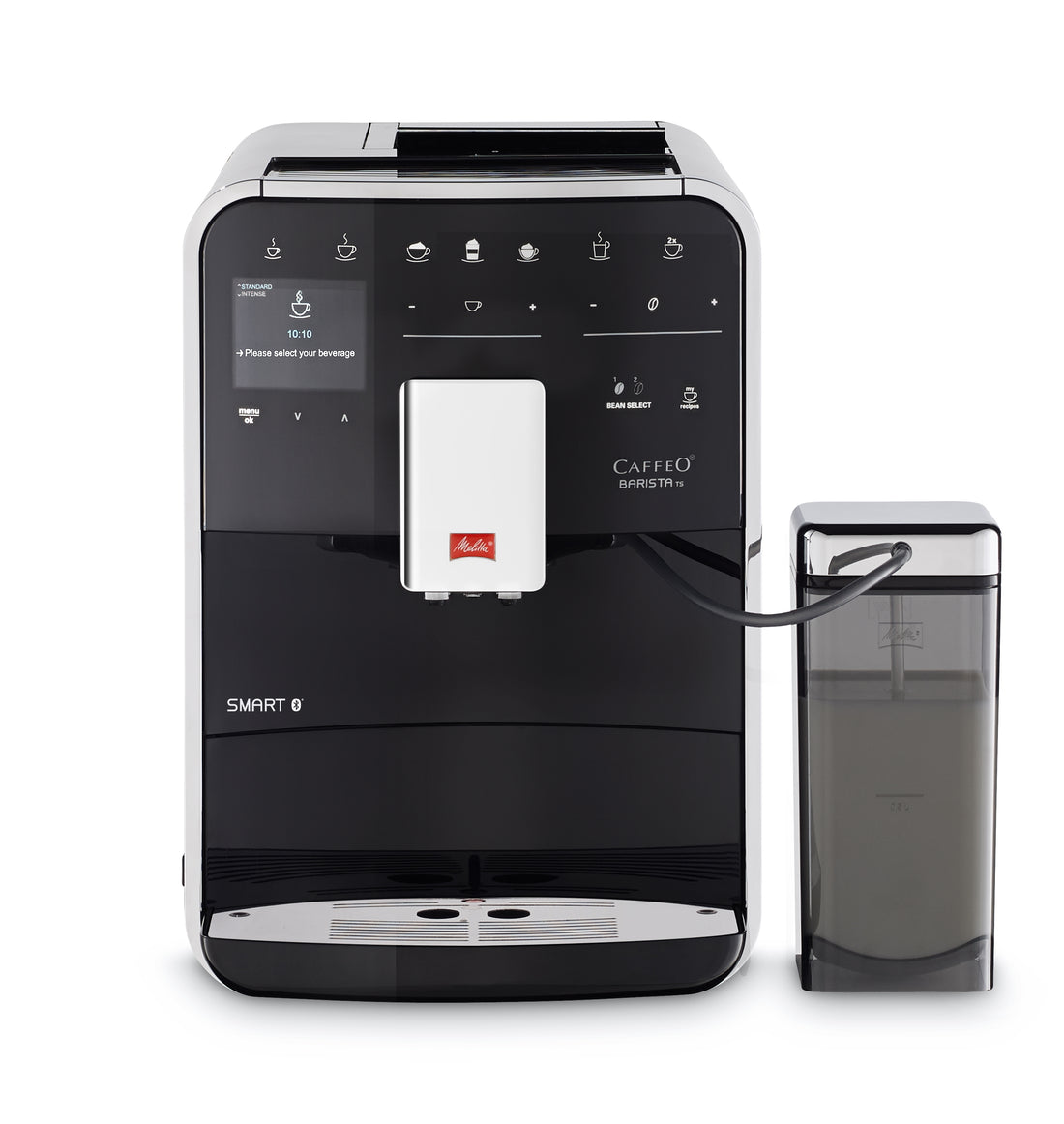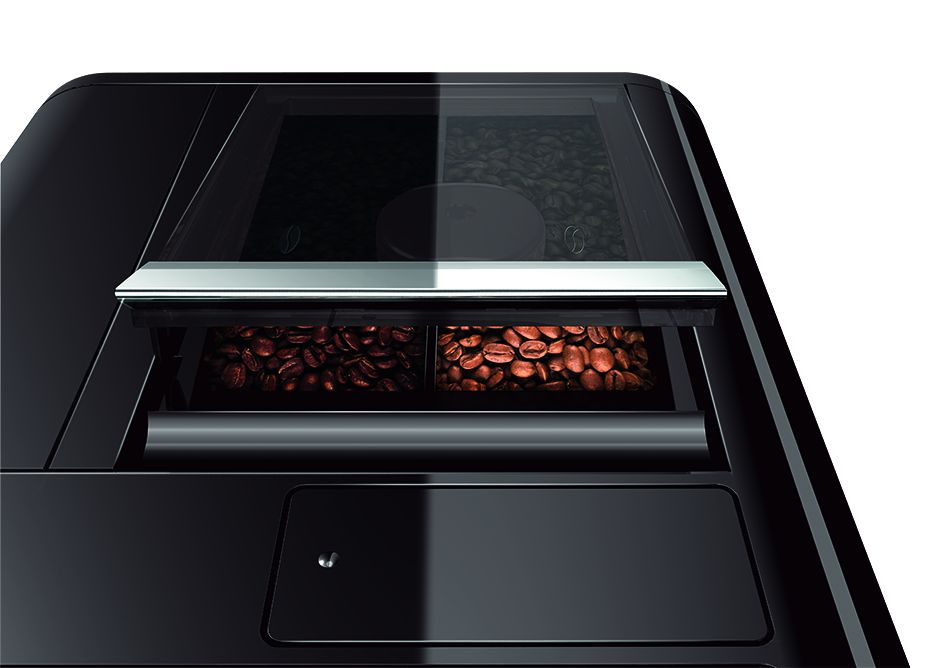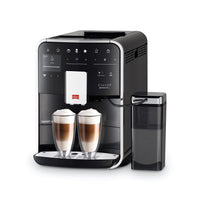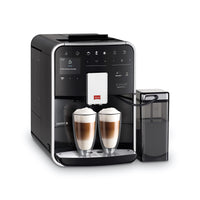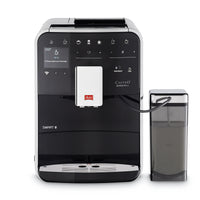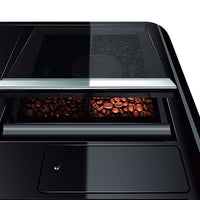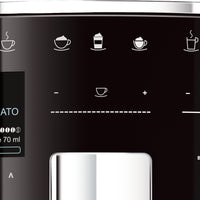 Melitta Barista TS Smart Bean to Cup Coffee Machine - Black
Create the perfect cup of coffee from the convenience of your smartphone with the Melitta Barista TS Smart Bean to Cup Coffee Machine. This fully automated machine can produce 21 unique coffee drinks, and with the Melitta Connect app, you're able to manage all features at your fingertips. Bring out the best flavours of your favourite coffee beans by making customised drinks daily.
✔ With new Bluetooth technology and Melitta Connect App!
✔ Modern, Minimalistic Design
✔ 2 year warranty within UK
Highlights:
Design - modern, minimalistic with high gloss finish.

Ease of Use - the innovative Touch & Slide feature makes it simple to set and use.

21 Varieties of Coffee - from classic coffees such as espresso, cappuccino to macchiato, lungo, flat white and many more. 

2 Bean Hoppers - the machine chooses the beans for the drink (e.g. dark roasted beans in one hopper for espresso), which can be set individually.

intenseAroma - the intenseAroma feature can be selected instead of the standard brewing process. The result is an especially intense tasting coffee.

My Coffee Memory - individual settings can be saved for up to 8 people.

Double Cup Mode - pours two cups at once.

Easy to Clean - automatic cleaning, descaling and rinsing programme.

Energy Saving Feature - the programmable Energy-Saving-Mode and adjustable automatic switch off feature also ensure economic use.
Technical Specifications
| | |
| --- | --- |
| Dimensions (H x W x D) | 365 mm x 255 mm x 465 mm |
| Maximum mug height | 145 mm |
| Pump pressure | 15 bar |
| Water tank capacity | 1.8 L |
| Cup warmer |   |
| Milk frothing | automatic |
| Number of bean hoppers | 2 |
| Adjustable grind | |
| Adjustable coffee strength | |
| Number of boilers | 1 |
| Adjustable coffee temperature |  (87 °C / 90 °C / 93 °C) |
| External milk container | |
Buying Information 
Product no: F85/0-102
The machine comes with 2 years warranty. 
Please give us a call or email us if you need any more information on this machine. 
Melitta Helpline for all electrical products: 0800 028 8002
 
Coffee Accessories 
To enrich your coffee experience, why not invest in a set of double walled coffee glasses, or perhaps some stylish stoneware mugs, or maybe even a Bodum coffee travel mug for journey to and from the office.  
Care & maintenance for your coffee machine 
Every coffee machine requires regular cleaning and maintenance to ensure it continues to function and your coffee always tastes fresh. We recommend investing in cleaning tablets to remove build up of coffee, water and oils, as well as coffee machine descaler to remove limescale from your pipes. Alternatively, you can buy a complete coffee machine cleaning kit that comes with everything you need to service your machine.
Download the Melitta Connect App Now
What is QUIET MARK?
Quiet Mark is the international approval award programme associated with the UK Noise Abatement Society charitable foundation. It encourages companies worldwide to prioritise noise reduction within the design of everyday machines and appliances, and find solutions to noise problems.
Through scientific testing and assessment, we can identify the quietest products in a given category, making purchase decisions quicker and easier. The more successful the scheme becomes, the more designers and manufacturers will be driven to reduce sound levels in their next generation of product.
Cleaning Guide
Melitta Barista TS Smart Cleaning Guide
For our full Melitta TS Smart cleaning guide Click Here