Melitta AromaFresh II Grind & Brew Filter Coffee Machine
Melitta AromaFresh II Grind & Brew Filter Coffee Machine
Freshly grind for full coffee enjoyment!
The AromaFresh II Grind & Brew filter coffee machine lets you prepare delicious filter coffee from freshly ground coffee beans. The integrated adjustable grinder guarantees the optimum grinding level which will leave you with an outstanding cup of coffee every time.
Each coffee bean holds more than 800 aromas and true coffee lovers know: only freshly ground beans can develop their full flavour. The durable ceramic grinder in the new Melitta® AromaFresh with variable grinding fineness adjustment helps to highlight them all and thus guarantees particularly aromatic coffee enjoyment. Freshly ground, carefully brewed and perfectly filtered – no matter how many cups you select, with the new Melitta® AromaFresh, each filter coffee will be a spectacle of coffee aromas.
Integrated Ceramic Grinder 
This coffee machine has an integrated grinder, which guarantees the best grinding level and the best flavour from delicious filter coffee from freshly ground coffee beans. For your personal taste in freshly ground coffee beans you can set the grinding level from fine to coarse.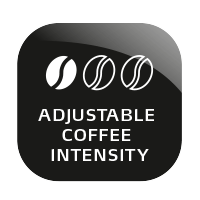 Adjustable Brewing Strength

The intensity of the strength of your coffee is really easy to set to your individual taste - choose from mild, medium and strong.
Full Aroma Guaranteed

The new Melitta® AromaFresh optimally balances the contact time of water and coffee. As a result, the coffee flavour is always guaranteed regardless of the preparation quantity (from 2 to 10 cups).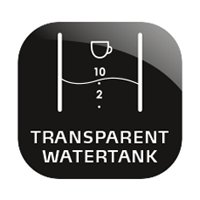 Transparent Water Tank
The transparent water tank has an easy to read water level indicator at the front making it very simple to fill with the required amount of water.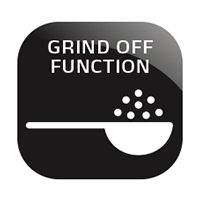 Grinder Can Be Switched Off
To make delicious coffee with pre-ground coffee the grinder can be switched off using the \"Grind-Off\" feature.
3-in-1 Limescale Protection
To ensure that your coffee machine works perfectly, has a long life and gives you the best coffee flavour it is necessary to descale it regularly. This is why Melitta® AromaFresh Therm gives you 3-in-1 calc protection with settings for water hardness, an indicator showing the level of calcification and a practical, automatic descaling programme. An LED shows you when the descaling programme should be carried out.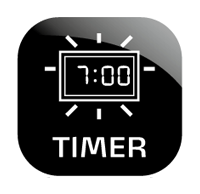 Practical Timer Feature: Clock With LCD Display
The new AromaFresh features a practical timer function, with which you can plan your coffee enjoyment in advance. Simply set the required time, fill the water tank and insert the coffee filter. The filter coffee machine switches on at the programmed time and starts the grinding and brewing process automatically.
Innovative Design

The new Melitta® AromaFresh will not only impresses you with its numerous functions and optimum coffee results, but also with its innovative design. The matt black surfaces give this filter coffee machine a high-quality finish.
Practical Hinged Filter Holder With Removable Insert
Easy to use: the coffee machine has a practical hinged filter holder with removable filter insert. This makes inserting the coffee filter particularly easy. After brewing, the filter insert can be easily removed to dispose of the coffee filter.
Filter With Stop Drip

Drops of coffee on the keep-warm plate are a thing of the past. The filter has an integrated drip stop that prevents annoying dripping after you remove the jug.
Cleaning & Care

The removable filter insert, and the glass jug are dishwasher safe. The grinding fineness regulator can also be removed making it easy to clean the grinder. The QR code on the bean container lid takes you to a video that shows you how to make cleaning even easier.
Find The Perfect Beans To Compliment Your Melitta AromaFresh II Coffee Machine
At Redber, we hand-pick a wide variety of coffees to suit all manner of tastes. We have coffee beans from Colombia, Brazil, Ethiopia, Java, Tanzania, Kenya, Costa Rica, or Guatemala. If you'd prefer decaf coffee beans then we have those as well. 
Coffee Accessories 
To enrich your coffee experience, why not invest in a set of double walled coffee glasses, or perhaps some stylish stoneware mugs, or maybe even a Bodum coffee travel mug for journey to and from the office.  
Care & maintenance for your coffee machine 

Every coffee machine requires regular cleaning and maintenance to ensure it continues to function and your coffee always tastes fresh. We recommend investing in cleaning tablets to remove build up of coffee, water and oils, as well as coffee machine descaler to remove limescale from your pipes. Alternatively, you can buy a complete coffee machine cleaning kit that comes with everything you need to
Product Details:
Model number: 

1030-05

Model Series: 

AromaFresh

Jug type: Glass Jug
Filter type: 

Swing filter with removable filter insert

Drip stop: Yes
Filter size: 1x4
Water Tank Volume: 1.25L
Maximum coffee quantity: 10 cups
Dimensions (cm): 

46.3 x 26.8 x 25.2

Weight: 3.7kg

Automatic switch off: Yes

Descaling function: Descaling display, Adjustable water hardness level, Descaling display

Dishwasher safe parts: 

Kannendeckel, Jug lid, Water tank lid
Product Code: 6776769