Jura Claris Pro Blue Giga & XJ Tank Filter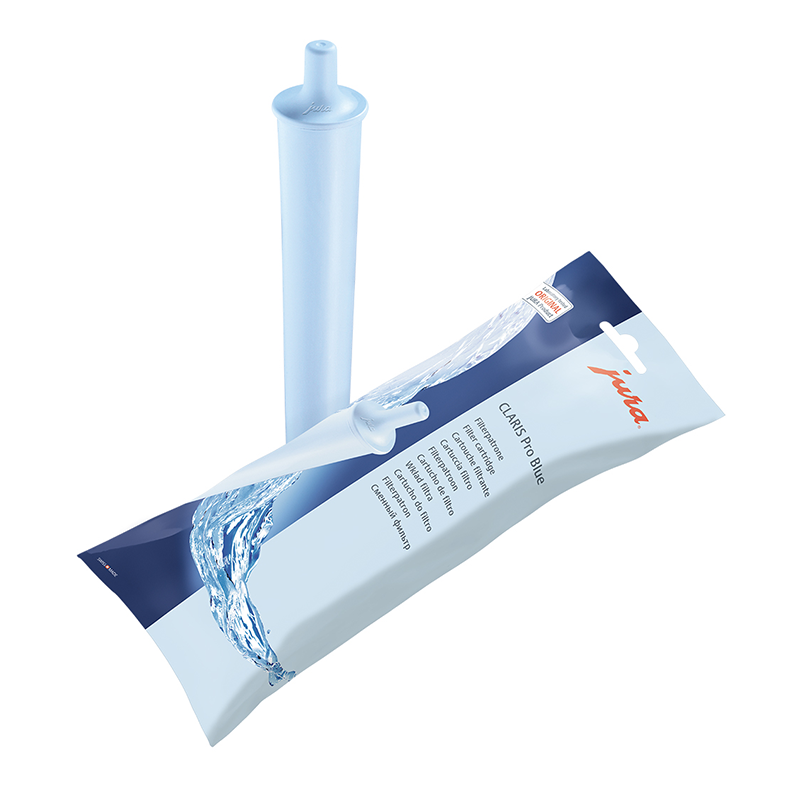 Jura Claris Pro Blue Giga & XJ Tank Filter
Protect your Jura coffee machine from the buildup of limescale and other impurities with the aid of a CLARIS Pro Blue water filter.
Made by the Swiss manufacturer specifically for their GIGA and XJ range of bean to cup coffee machines, these cartridges are pH neutral and contain a mineral which stabilises calcium carbonate, the compound which contributes to the buildup of scale, actively protecting the internal plumbing system from becoming blocked with limescale and other similar deposits.
That's not all though, these cartridges filter out unwelcome aromas and impurities from the machine's water supply. Placed directly into the water tank, the CLARIS Pro Blue ensures that the water used to produce your espressos and make your coffees is of the best quality it can be - an important factor for the quality of your drinks given that an espresso is roughly 98% water!
Quantity: 1
pH neutral cartridge
For use with the XJ and GIGA machines
Specially designed by Jura for Jura
Product code: 71702