CAFE FRANCAIS BLEND - Dark Roast (Filter Ground / 40 Sachets)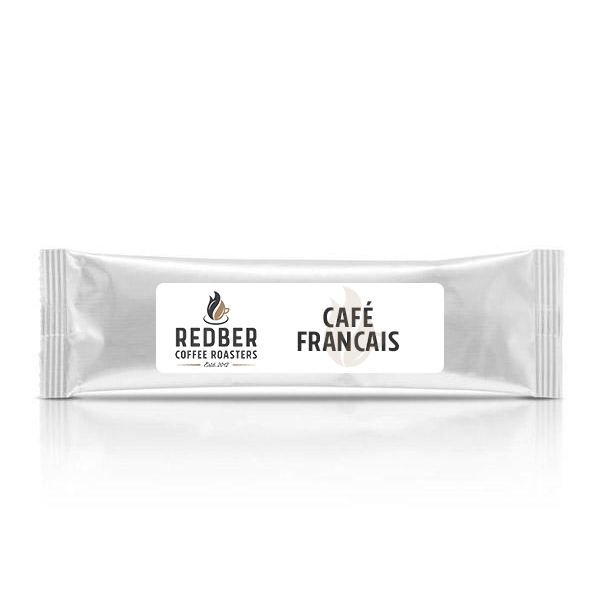 CAFE FRANCAIS BLEND - Dark Roast (Filter Ground / 40 Sachets)
Roasted to Order - We do not roast our coffee until it is ordered for     optimum freshness & for the best outcome
Easy Cut & Pour Sachets - Making great coffee with your filter machine couldn't get any easier! Our cut & pour sachets are quick and efficient.
Cases of 40 x Sachets - Choose from 50 - 110g per sachet. View our Filter Coffee Help table to choose a sachet size to perfectly suit your machine.
A smooth blend of nutty Brazilian and chocolatey Honduras and created a pleasant and easy drinking blend perfect to drink from dawn to dusk.