Bodum Stainless Steel Travel Mug Cafetiere Press Set 0.35L Off White - 11067-913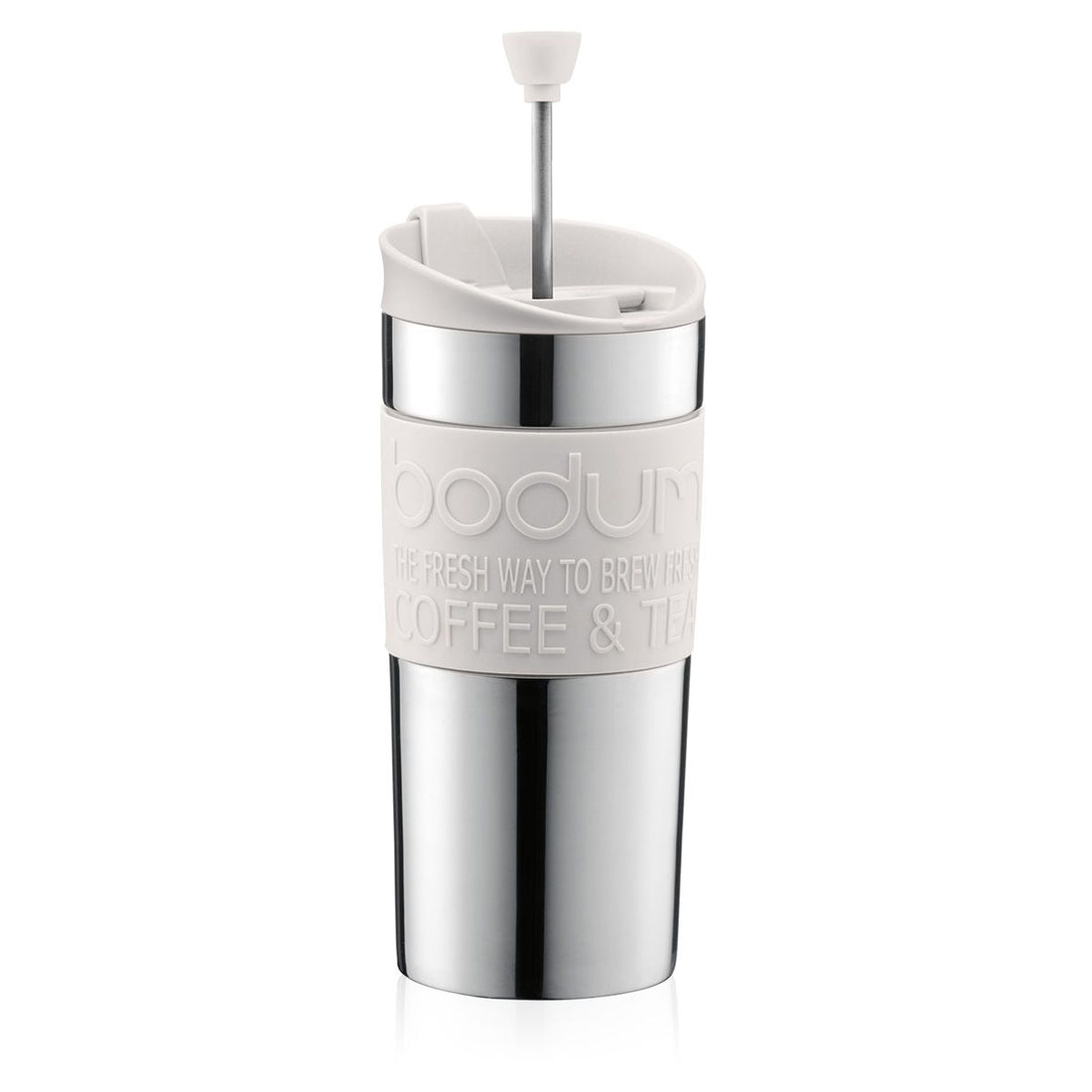 Bodum Stainless Steel Travel Mug Cafetiere Press Set 0.35L Off White - 11067-913
Enjoy a single-serving of French Press coffee or loose leaf tea on the go with Bodum's Travel French Press. Silicone and mesh filter reduces sediment. To use: add 3-4 tablespoons coarse ground coffee, preferred milk and sweetener, and hot water to the mug. Stir contents, replace lid with plunger up, and go. After 4 minutes press down the plunger and enjoy.
The mug is dishwasher safe. 
Size: 0.35 Ltr. 
Color: Red
Item code:  11067-913
Caution: Please do always keep the mug upright. Due to safety reason, the mug is not leakproof because of possible over pressure.