Bodum Pavina Set of 6 Double Wall Large Glasses, 0.45 l, 15 oz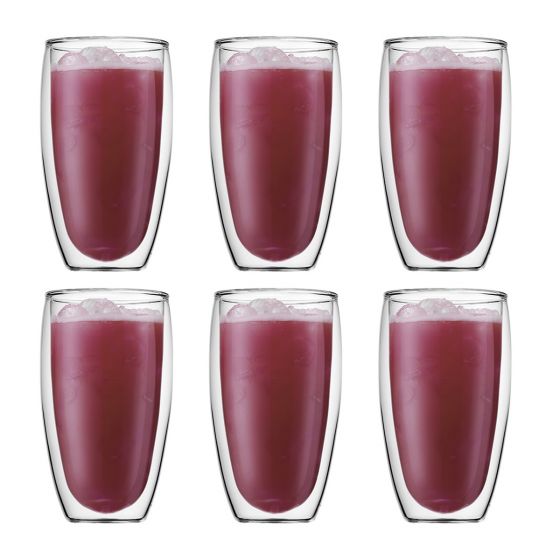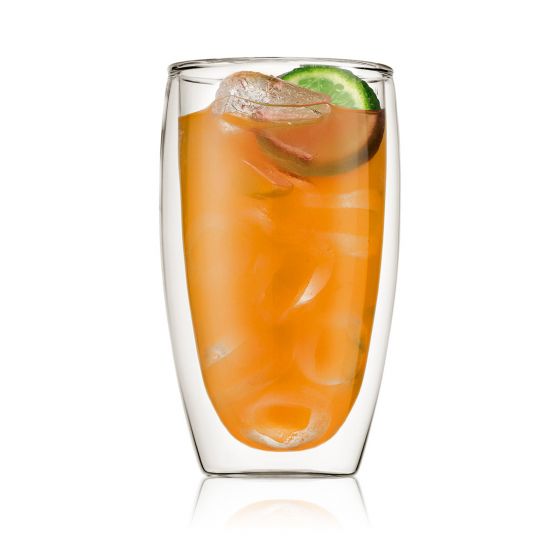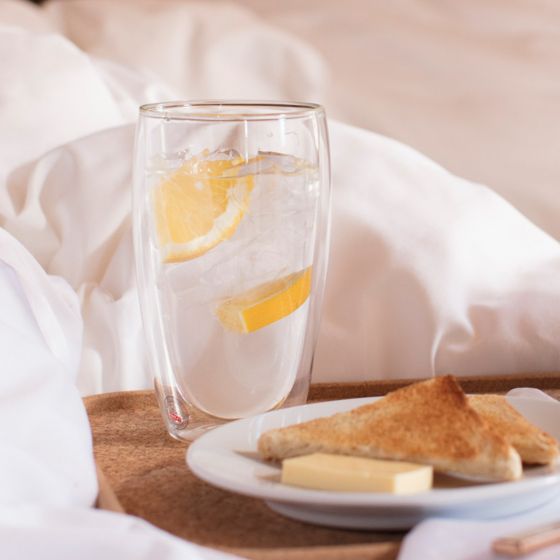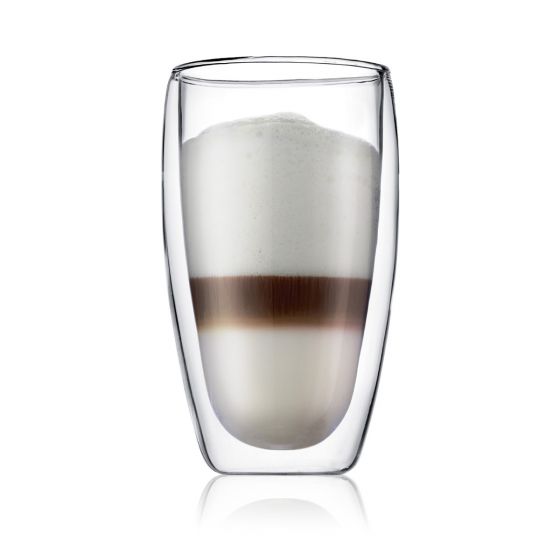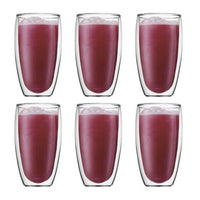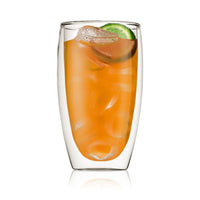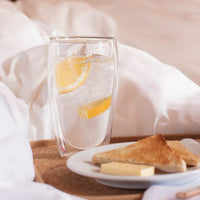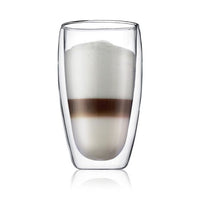 Bodum Pavina Set of 6 Double Wall Large Glasses, 0.45 l, 15 oz
Treat your table to a fresh new look with our eye-catching set of Bodum PAVINA double wall glasses. These stylish tumblers make every drink look like a work of art, as the innovative double wall design has a floating effect on your favourite beverage. But these award-winning tumblers aren't just a pretty face; they're really clever too!
Individually mouth-blown from heat-resistant borosilicate glass, our Bodum Pavina double wall glasses have a thermal quality that keeps hot drinks hot and cold drinks cold. There's a silicone vent at the base of the glass that equalises the air pressure between the two glass layers when hot or cold liquids are added. That means no more burnt fingers from picking up a hot cup of coffee, and no messy condensation so no need for coasters.
Lightweight and comfortable to hold, these trusty Pavina tumblers offer countless serving possibilities, from coffee, tea and cocoa to cold brew, soda and cocktails. So you only need to buy one type of glass for your home, and that's from our Bodum range! 
Bodum Pavina Main Features & Benefits

These Bodum Pavina glasses feature innovative double wall construction that keeps hot drinks hot and cold drinks cold
Also perfect for serving soup or cold desserts
Made of mouth-blown, heat-resistant borosilicate glass
Hydrophobic silicone vent that equalizes the air pressure between the two layers of glass
Dishwasher, microwave and oven safe (up to 350ºF/176ºC)

Bodum Pavina Use & Care
Wash in warm, soapy water before first use and dry thoroughly. For all subsequent uses, wash and dry by hand or pop in the dishwasher. PAVINA double wall glasses are safe to use in the freezer, oven and microwave.
Bodum Pavina Specifications

Brand: Bodum
Item Number: 4560-10-12
Shatter Proof: No
Color: Transparent
Capacity: 0.450 L
Width (cm): 8.8
Height (cm): 14.8
Depth (cm): 8.8
EAN: 699965427122
Design Line: PAVINA®
Material: Borosilicate glass, silicone