AMERICAS PACK Green Coffee Beans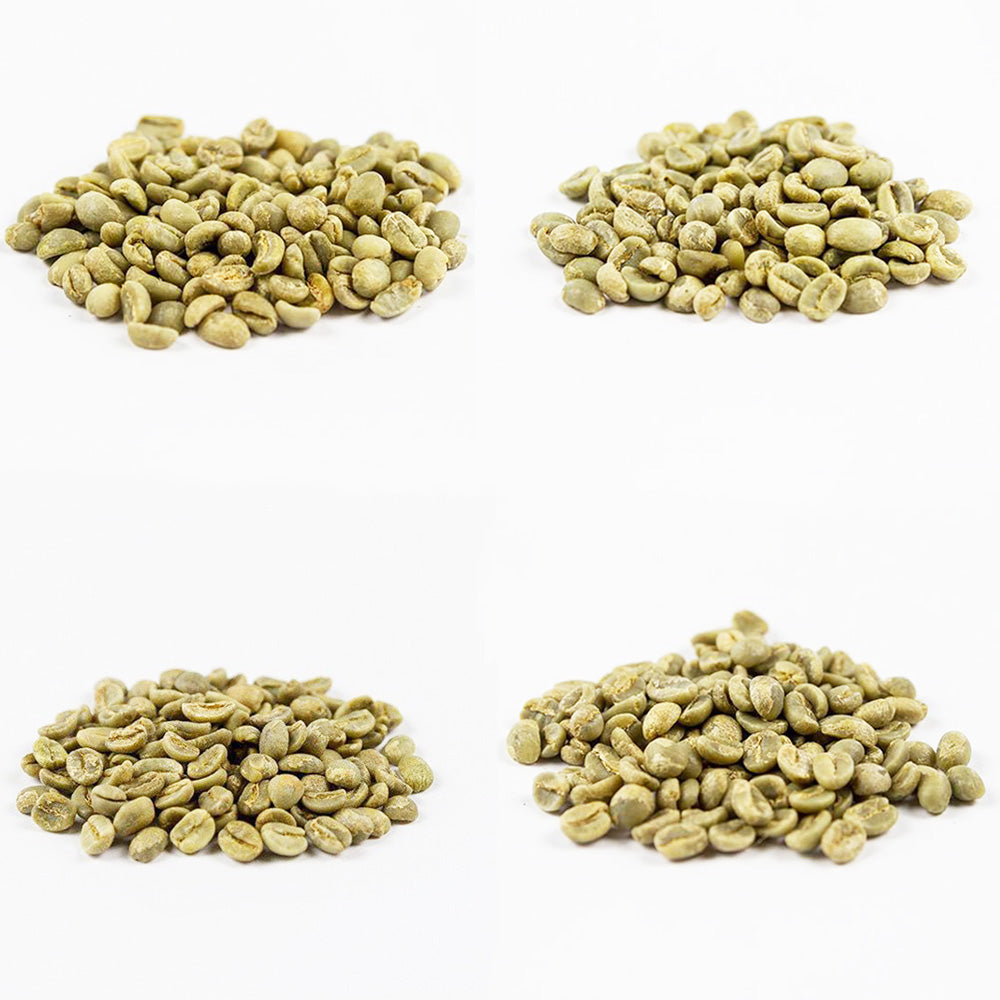 AMERICAS PACK Green Coffee Beans
**PLEASE BE AWARE THESE ARE RAW, UNROASTED COFFEE BEANS, NOT SUITABLE FOR CONSUMPTION BEFORE BEING ROASTED**
Selection of vibrant flavours from America, ranging from sweet chocolatey Guatemala to punchy Colombia.
Weight selected is per coffee bag. (eg. 125g = 4 x 125g bags)
All bags will be the same weight and all packs contain 4 bags of coffee.
The Americas Green Coffee Beans pack currently includes: 
We designed our pack in order for you to experience and compare four different flavours and find your favourite. Moreover, the pack offers better value than buying the bags individually.
Note: Coffee is a seasonal product, often sourced from small growers, the exact coffees in packs may vary slightly. Any changes will always reflect the character and theme of the pack.