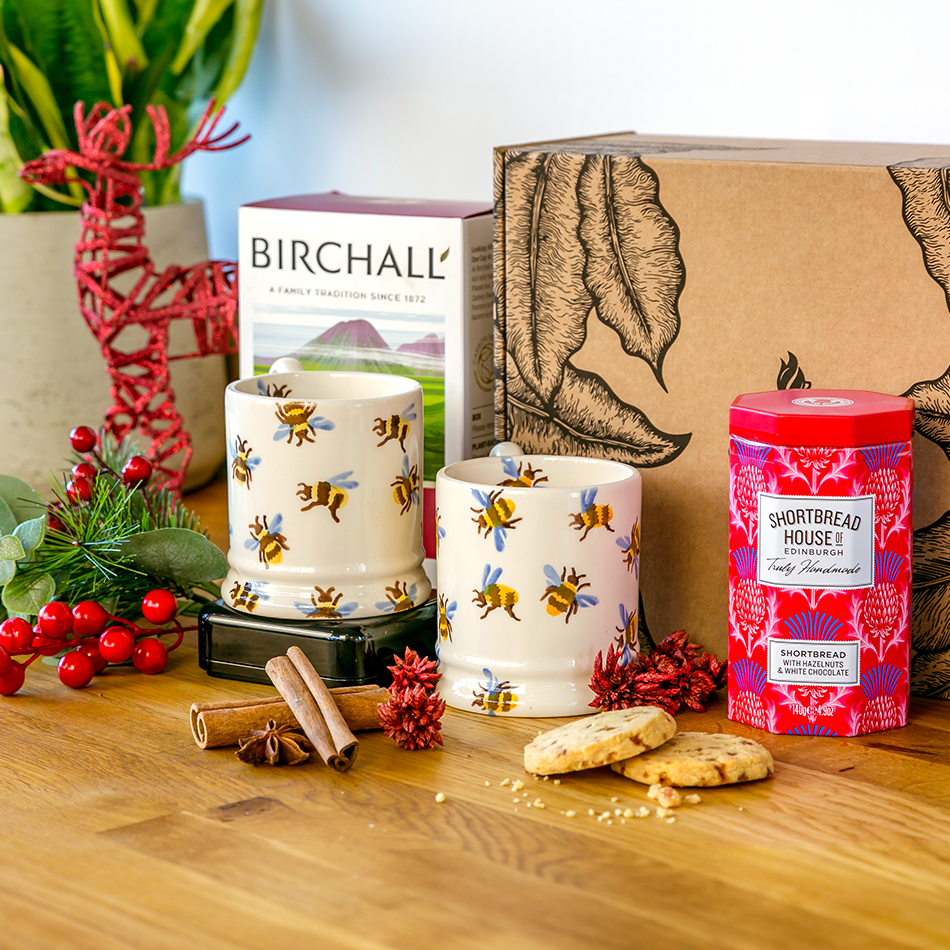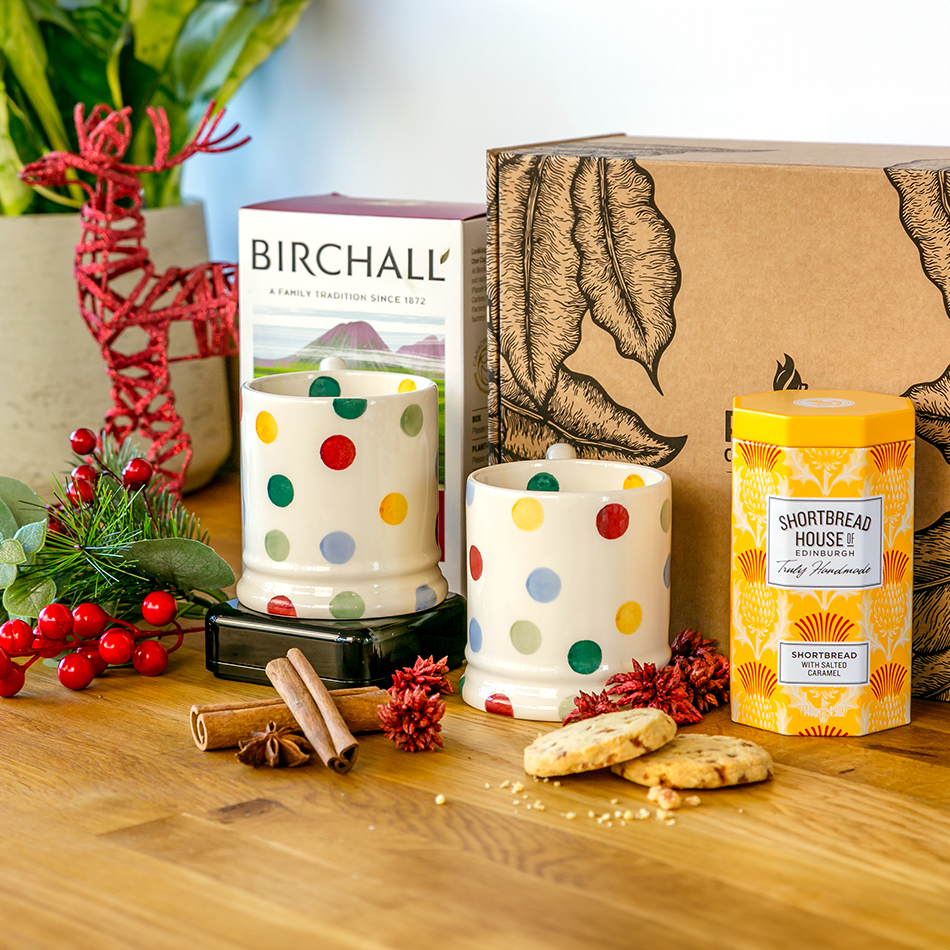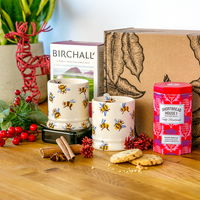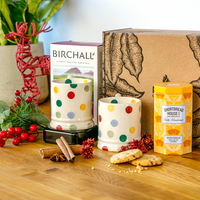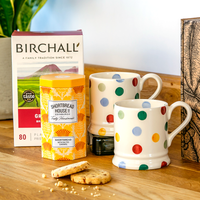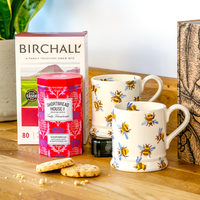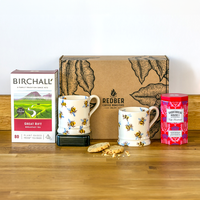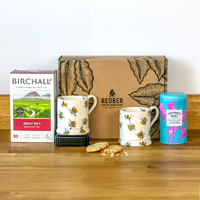 Introducing our delightful Tea For Two Gift Box, a true treasure trove of quiet indulgence and relaxation! Packed with love and thoughtfulness, this curated assortment is guaranteed to bring joy to your loved ones. Arriving in our charming kraft gift box decorated with original illustrations, it will put a smile on anyone's face!

Enjoy a cup of the highest quality Great Rift Breakfast Tea in your new Iconic and charming Emma Bridgewater mugs and tuck into a delicious artisanal shortbread of your choice. 
What's in the Gift Box: 
2 x Emma Bridgewater Mugs 
Emma Bridgewater brings you beautiful and charismatic hand painted pottery using the finest Earthenware, made right here in the UK. Designed to last a lifetime, these matching mugs will bring joy and delight to any home. 
Birchall Plant-Based Prism Tea Bags, Great Rift Breakfast Blend - 80pcs
Birchall's bright and brilliant breakfast tea is delicious, strong and bursting with full flavour. And, it's a winner of multiple Great Taste Awards and is Rainforest Alliance Certified™. Sourced exclusively from estates across East Africa, from Rwanda through to the Great Rift Valley in Kenya, where only the very best teas are to be found.
Shortbread House of Edinburgh Tin - 140g
Shortbread House of Edinburgh is a traditional Scottish bakery, famous for its delicious shortbread made with the finest ingredients. Using recipes that have been handed down for generations this shortbread is sure to delight, whatever flavour you choose. Shape of tin may vary.