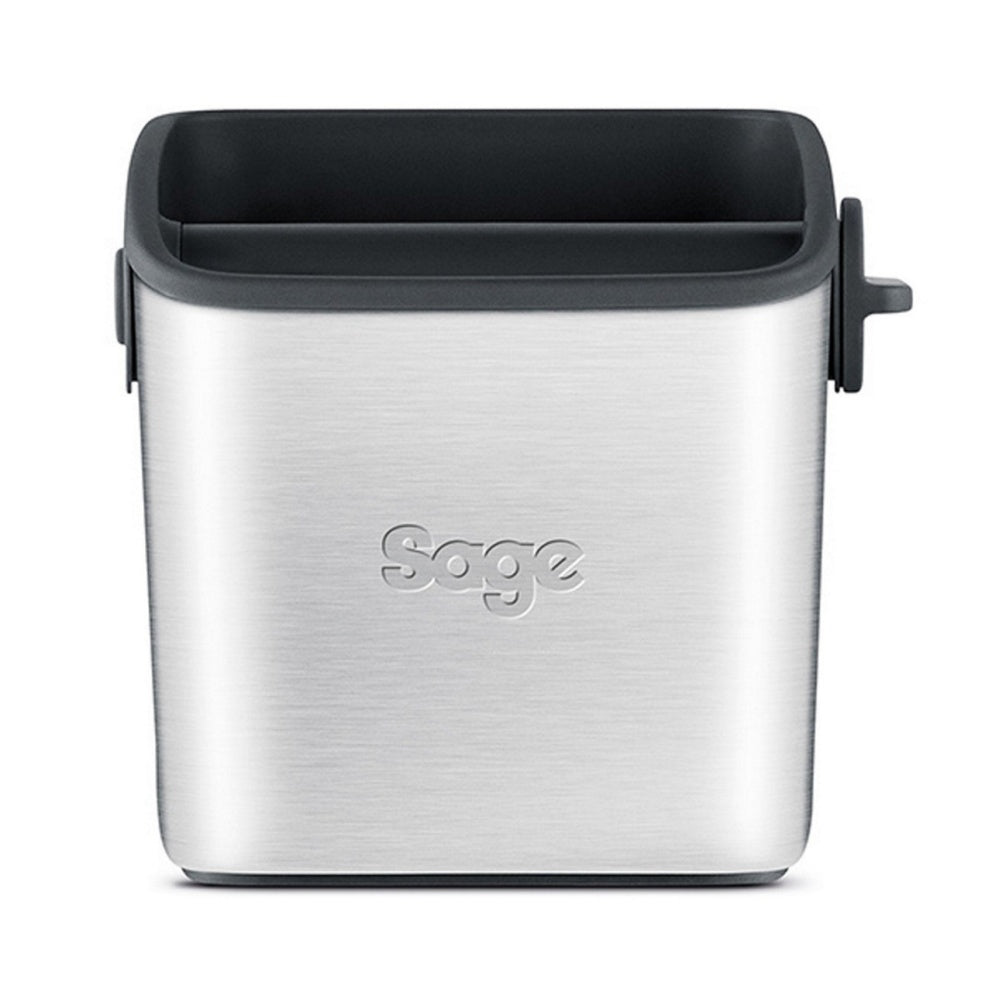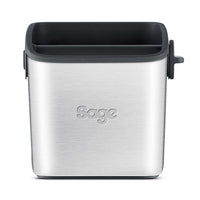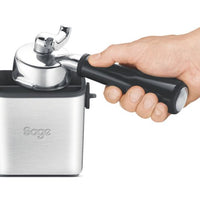 The ultra-durable Sage knock box mini is as elegant as it is handy, and is the perfect coffee making accessory for any budding barista. 
This knock box sits alongside your expresso maker. Once you've crafted your morning expresso, simply tap your filter on the box to release the 'puck' of damp grounds. You can then empty the grounds out onto the garden or into your compost food bin. Waste not, want not. 
With a hard wearing knock bar, removable for easy cleaning and a stainless steel outer. 
Sage Knock Box Mini Key Features
Removable Knock Bar

Stainless Steel Finish

Anti-slip Rubber Grip

Stylish Sage design

Dishwasher safe

10cm Sq. x 11.5cm H.

2-year manufacturer guarantee
Sage Knock Box Mini product code: BES100GBUK