Puly Caff Espresso Coffee Machine Group Head Cleaner 370g Tub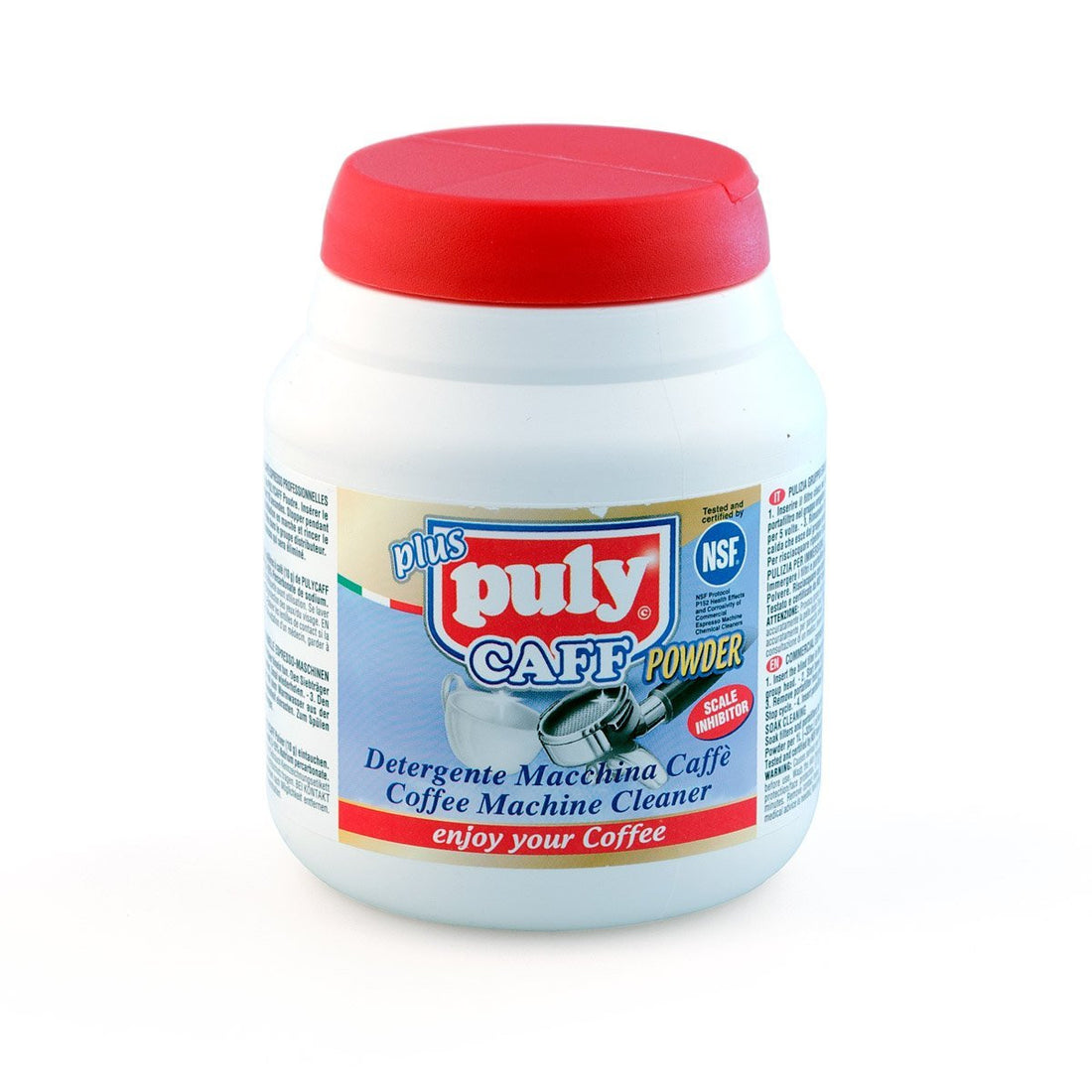 Puly Caff Espresso Coffee Machine Group Head Cleaner 370g Tub
Fast dissolve formula makes Puly the market-leader
Quickly cleans group heads and removes tea and coffee stains from crockery and equipment.
Unlike similar products, unique fast-dissolve formula leaves no residue and cleans quickly and effectively.
The result is great tasting coffee with no tainting, after-taste or odour.
Puly Cleaning Products
A clean coffee machine makes better tasting coffee, has a longer working life and costs less to maintain. As with any piece of finely engineered machinery, you only get out what you put in.

Even the best-trained barista in the country will struggle with a poorly cleaned machine. Every part has to be kept pristine, preventing the build up of milk, coffee and water deposits that eventually smother the potential for great tasting coffee.

Puly is the world leader in cleaning materials specifically for the espresso and cappuccino markets. The Puly parent company, Asachimici, was founded in 1890 and the Puly cleaning range was launched in 1960.  It's a great heritage and no other company understands the coffee industry better.

There is a Puly cleaning solution for every part of your coffee making process and all products are fully tested to stringent international safety standards. Every part of the machine your coffee comes into contact with is guaranteed to be 'beyond clean' giving you the purest tasting coffee possible.
Product no: JAG8897