Monin Coffee Syrup 1L - Gingerbread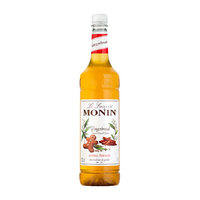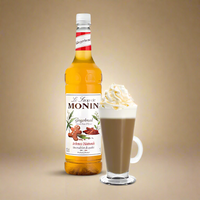 Monin Coffee Syrup 1L - Gingerbread
This MONIN Gingerbread syrup is a holiday favourite. It is a flavour that evokes cosiness and warmth, a feeling that Le Sirop de MONIN Gingerbread perfectly captures.
This syrup has a complex nose of cinnamon and spices, with a distinct gingerbread cookie taste. It works well in a variety of hot beverages such as coffees and hot chocolates.
This Monin Coffee Syrup is Perfect for:
Latte, hot chocolate, espresso martini

Ingredients:
Allergens in bold. 
Caramel syrup: Sugar, water, natural flavouring, acid: citric acid, colour: E150a.
To be consumed within 3 months after opening. To be stored in a clean, dry and cool place.
Nutritional information (per 100g)
Energy:

1407 kj / 337 kcal



Fat: 0.0g
Of which saturates: 0.0g
Carbohydrate:

83.6 g

g
Of which sugars:

83.6 5

g
Fiber: 0g
Protein: 0g
Sodium:

11.3mg

Salt: 0.15g
Item Code: H1488