Moccamaster KM5 Burr Grinder - Polished Silver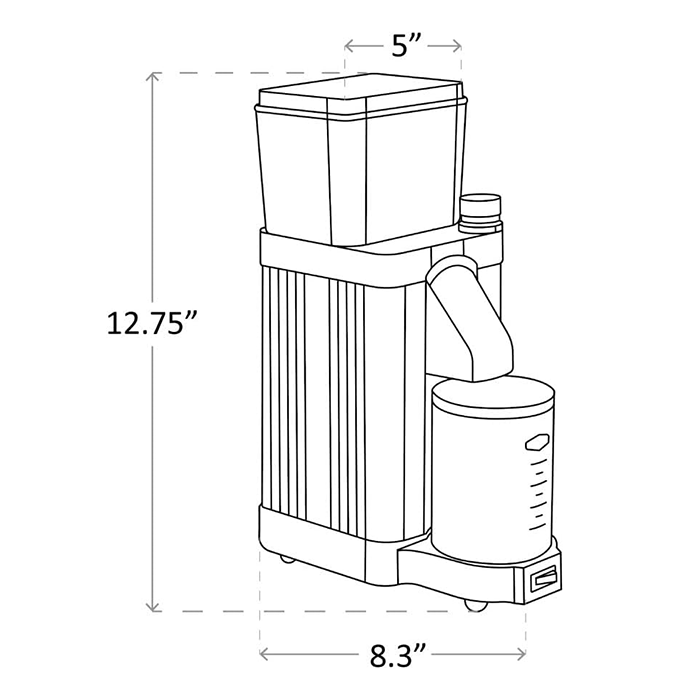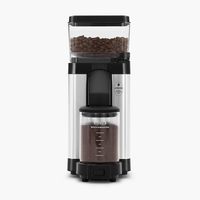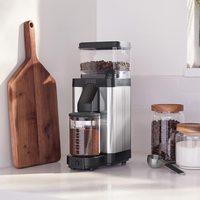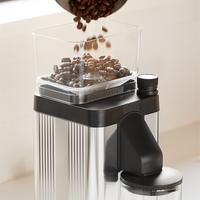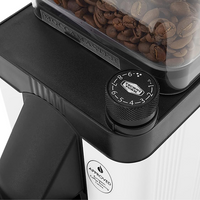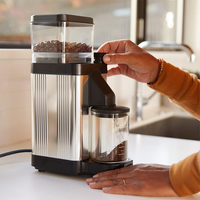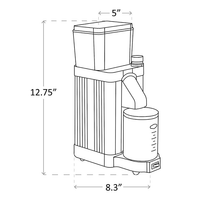 Moccamaster KM5 Burr Grinder - Polished Silver
The Moccamaster KM5 Burr Grinder is the latest addition to the Moccamaster family and a true flagship. This handmade coffee grinder has been completely redesigned and built with the quality you have come to expect from Moccamaster. The design is strong, sustainable and iconic and fits perfectly with the iconic Moccamaster coffee makers. Now you can experience the true taste of coffee even better.

Distinguished and unique
With the KM5 its precise technology, you are able to grind your favourite coffee beans to an exact, uniform size. The durable steel grinding burrs ensure a highly accurate and uniform grind and are built to last for years. Moreover, the dial is designed to steplessly adjust the grinding size, so the grinder can also be used for other brewing methods.
The KM5 is equipped with a powerful motor that operates quietly and efficiently. As a result, the grinder grinds 60 grams of coffee in less than 30 seconds. Thanks to the specially designed spout, there is no mess and the static charge of the ground coffee is reduced, for a cleaner grinding experience.

Durable
Like its coffee makers, the Moccamaster coffee grinder is made from high-quality and durable materials from Europe, ensuring your grinder lasts as long as possible. To ensure the quality of the coffee grinder, Moccamaster offers a 5-year warranty on each machine. So you can enjoy perfectly brewed coffee and the beautiful design for even longer.

Product Features:
• Fast: 60g of coffee in less than 30 seconds
• Low retention
• Stepless: dial is stepless for your personal perfect grind size
• Versatile: suitable for different brewing methods
• Iconic Moccamaster design and available in three colours
• Handmade in the Netherlands and use of durable and high-quality materials
• Durable: long lifespan, repairable and all parts are available separately
• 5-year warranty. (Held with Moccamaster)
• Certified by the European Coffee Brewing Center (ECBC)
Find the perfect beans for your Moccamaster KM5 Burr Grinder
Here at Redber, we hand-pick a wide variety of coffees to suit all manner of tastes. We have coffee beans from a range of places, such as, Colombia, Brazil, Ethiopia, Kenya, Costa Rica, and more. If you'd prefer decaf coffee beans then don't worry, we still have you covered.
Product Code: 49540