Instanta 1500 POU Water Boiler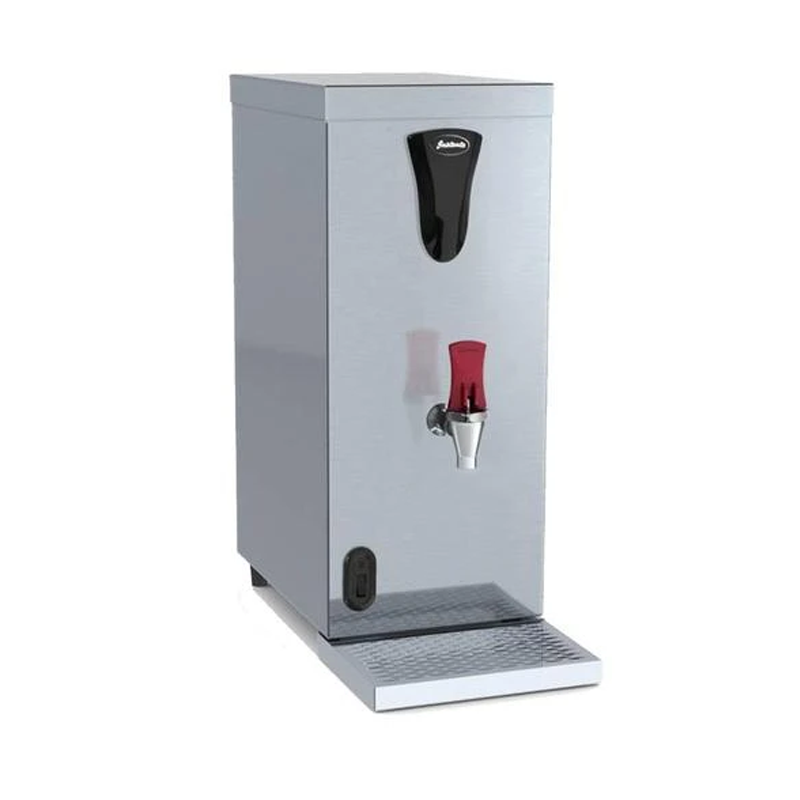 Instanta 1500 POU Water Boiler
An offshoot of the powerful CPF Series. It has slightly less styling and reduced diagnostic features and is not programmable, but offers substantial initial draw off and excellent hourly output at a highly competitive price. Also features built-in multi-functional filtration which can be adjusted to hard, medium and soft water. 
Features and Benefits
· Basic fault self-diagnosis with LCD read out
· Built-in multi-purpose filtration (optional)
· Electronic temperature control for constant
  temperature at around 97°C
· Easy access for service and cleaning
· Long-life incoloy elements
· Boil dry protection
· Stainless steel drip tray included
· 28 litres per hour output

Installation
Easy to install on a stable worktop.

Plumbing
Designed for direct connection to a potable cold
water supply using the 1.5 metre (3/4" BSP) hose
supplied. An isolating valve should be installed
between the supply and the heater. Rear supply
connection and choice of rear (optional additional
kit) or front overflow as standard.

Electrical
To be connected to 230 volt supply with a
suitable break capacity of 13 amps.

Construction
Brushed stainless steel case.
Stainless steel heating chamber.
Low voltage switching.
Two safety cut-outs.
SPECIFICATION AT A GLANCE:
H - 610mm W - 252mm D - 450mm
Tap clearance to drip tray - 190mm
Power - 3kw
Rapid draw off - 11 litres
Hourly output - 27 litres