Hario V60 Coffee Dripper Plastic Size 02 & 40 Filter Papers - Transparent Black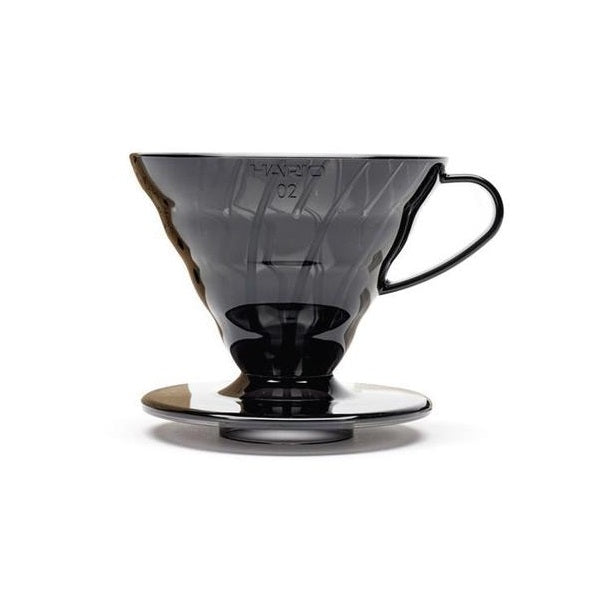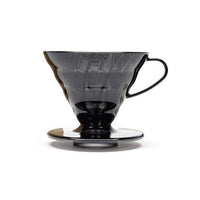 Hario V60 Coffee Dripper Plastic Size 02 & 40 Filter Papers - Transparent Black
The best way to get started with making better coffee at home. Hario's V60 innovative pour-over dripper design has a large opening at the bottom. This, with the spiral ribs on the inside and a fairly steep wall all contribute to making a great cup of pour-over cup of coffee.
Including an iconic Hario V60 "funnel" coffee maker, a matching coffee scoop and 40 filter papers, this coffee dripper set from Hario has everything you need to make your first cup of filter coffee at home (just add coarsely ground coffee).
Includes: 1x Hario Black Transparent Size 02 V60 Dripper, 1x Black Coffee Scoop and 40x Size 02 Hario Filter Papers
Product Features
Easy to use and clean
Great heat retention
Internal ribs to support water flow
Product Specification
Product Code: VD-02TB-UEX
Suggested Instructions : Use a ratio of 60g of coffee for 1 litre of water. If you are making for one then most cups will be about 300ml so you need 18g of coffee. Grind the coffee courser than espresso. Boil fresh water and wait 1 minute to let the water cool to approximately 95C. Place the filter paper in the V60 and pour some water over the filter paper to rinse. Place the ground coffee in the now wet filter paper then start pouring slowly onto the ground coffee. The pouring and drip time should take about 3-4 minutes. 
Result: Delicious coffee.
Key things needed are : The Hario V60 filter papers; Fresh delicious coffee roasted less than 30 days ago; And a hand or electric burr grinder and a kettle.