Emma Bridgewater Black Toast All Over Small Mug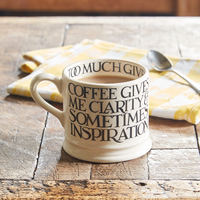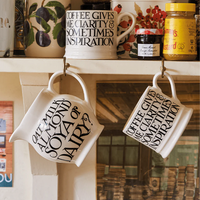 Emma Bridgewater Black Toast All Over Small Mug
This Emma Bridgewater Pink Hearts Small Mug will make any girl or guy happy, big or small. Crafted from high-quality English Earthenware, it makes a delightful and unique gift for yourself or a loved one, built to last. Bring a little extra love with this beautiful mug. 
Product Details:
Dimensions: H:7.2cm W:10.3cm D:7.3cm
Capacity: 175ml
Material: English Earthenware
Dishwasher safe: Yes 
Not recommended for use in the microwave. 
This mug was handcrafted and hand decorated in Stoke on Trent, England.
Product Code: 1BLT030001