Denby Studio Grey Ridged Mug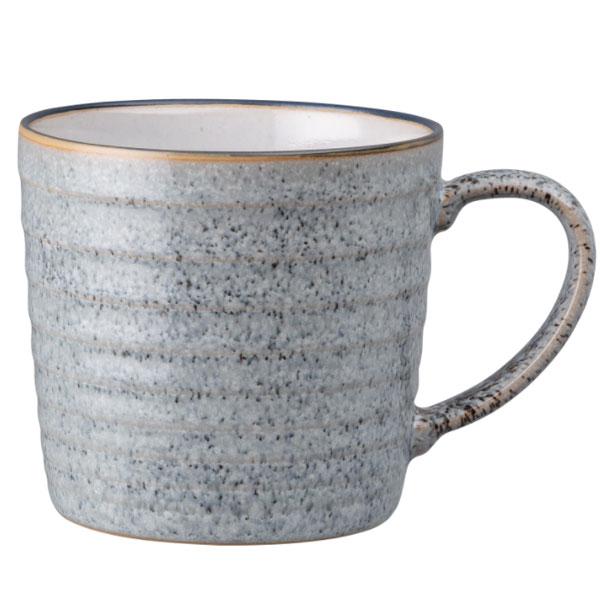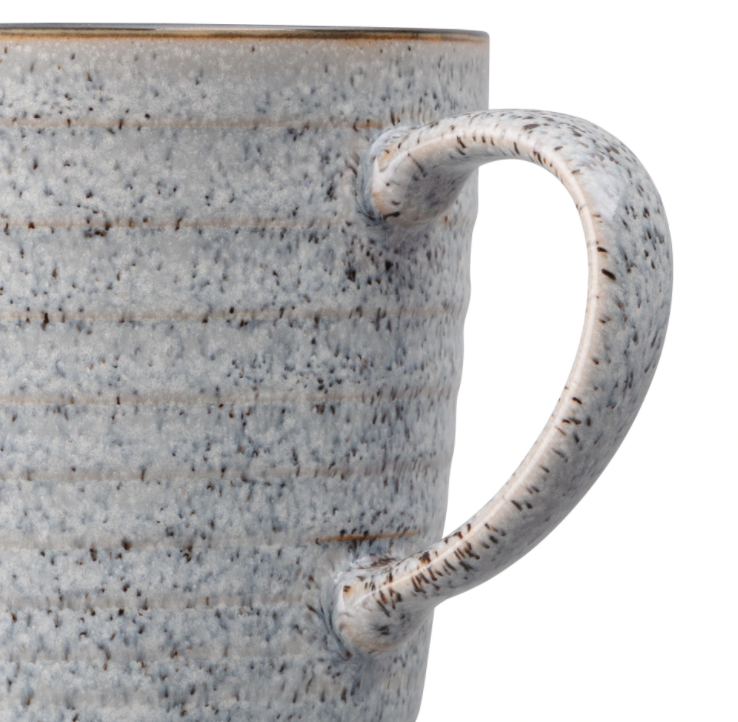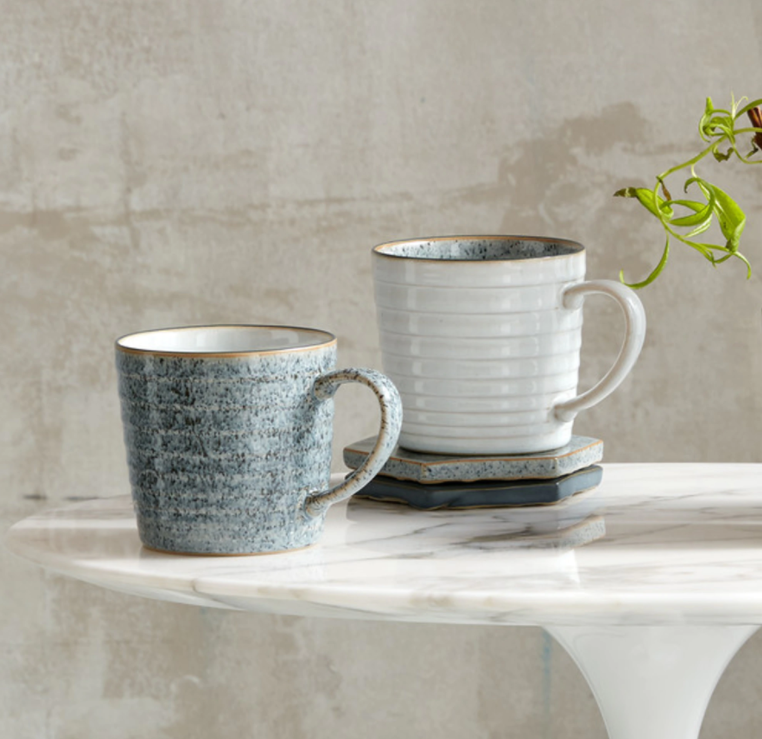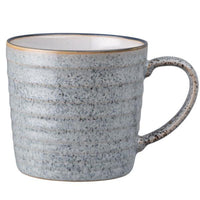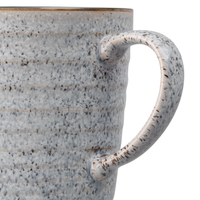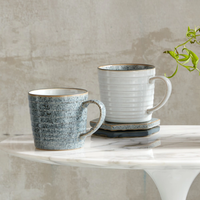 Denby Studio Grey Ridged Mug
The Denby Studio Grey Ridged Mug is a perfect combination of form and function. Crafted from beautiful textured porcelain, it holds up to 14oz of your favourite hot beverage and is dishwasher safe for easy upkeep. Ideal for coffee, tea, or soup, it's the perfect addition to any kitchen.
A little more about the Studio Grey Ridged Mug:
Hand-Crafted in the Denby Pottery from high quality, locally-sourced clay.
Expertly glazed to enhance durability
Part of the Studio Grey range, new to 2019
Part of the Denby 10 Year Guarantee and Collectors promise
Oven, microwave, dishwasher and freezer safe
Dimensions: 13 x 9.5 x 9cm diameter, 400ml capacity
Designed as a two-piece set with two tonal glazes or as a single mug, the Studio Grey Ridged Mugs are sure to quickly become the preferred drinking vessel for your morning coffee. 
Care and Use
Stoneware clay is incredibly resilient; through full vitrification, the exterior becomes non-porous and glassy, improving strength, sturdiness and durability for chip-resistance. 
It is safe for usage in a dishwasher, however regular washing may lead to fading of the product. Opt for lower temperatures and liquid-based detergents for best results. Additionally, it can be used to cook and reheat food in the microwave, however heating empty dinnerware is not recommended. Freezing is also supported for storing food.
No matter how sturdy it is, pottery and china items can crack from extreme temperature shifts. To avoid this, do not transfer items directly from the freezer to the oven/microwave or direct heat sources such as the stovetop/grill.