Around The World Coffee Tasting Gift Set with Hario V60 Coffee Dripper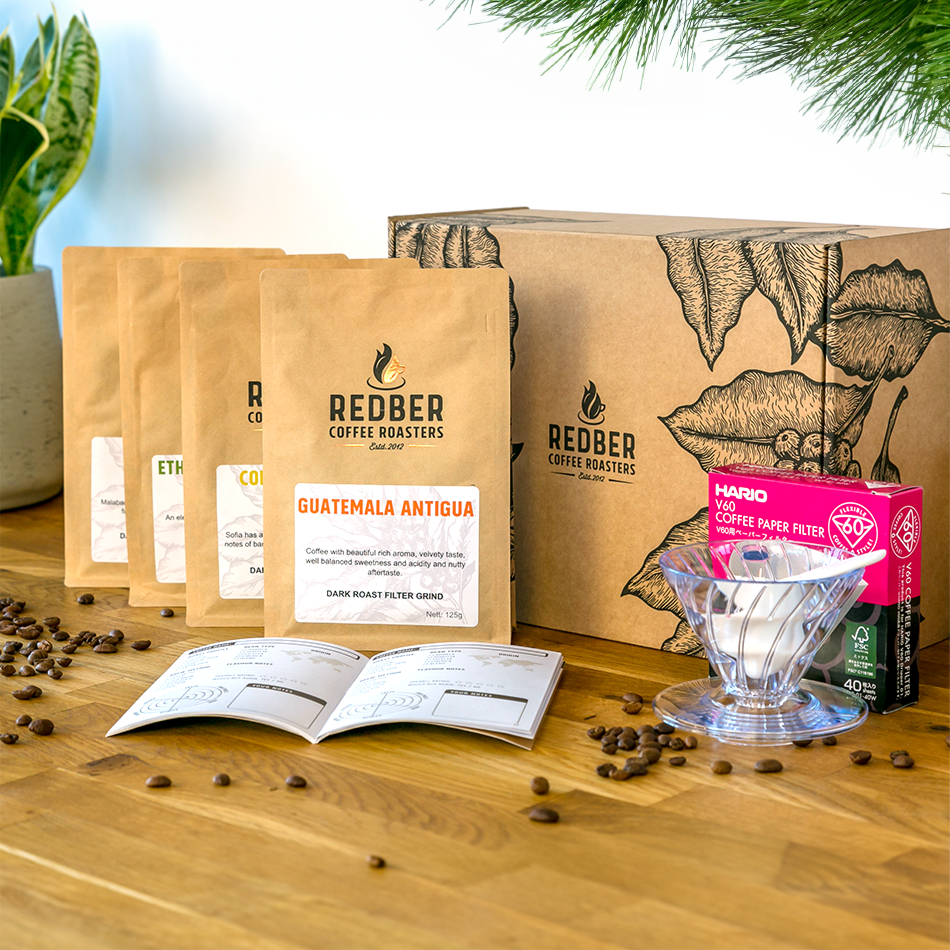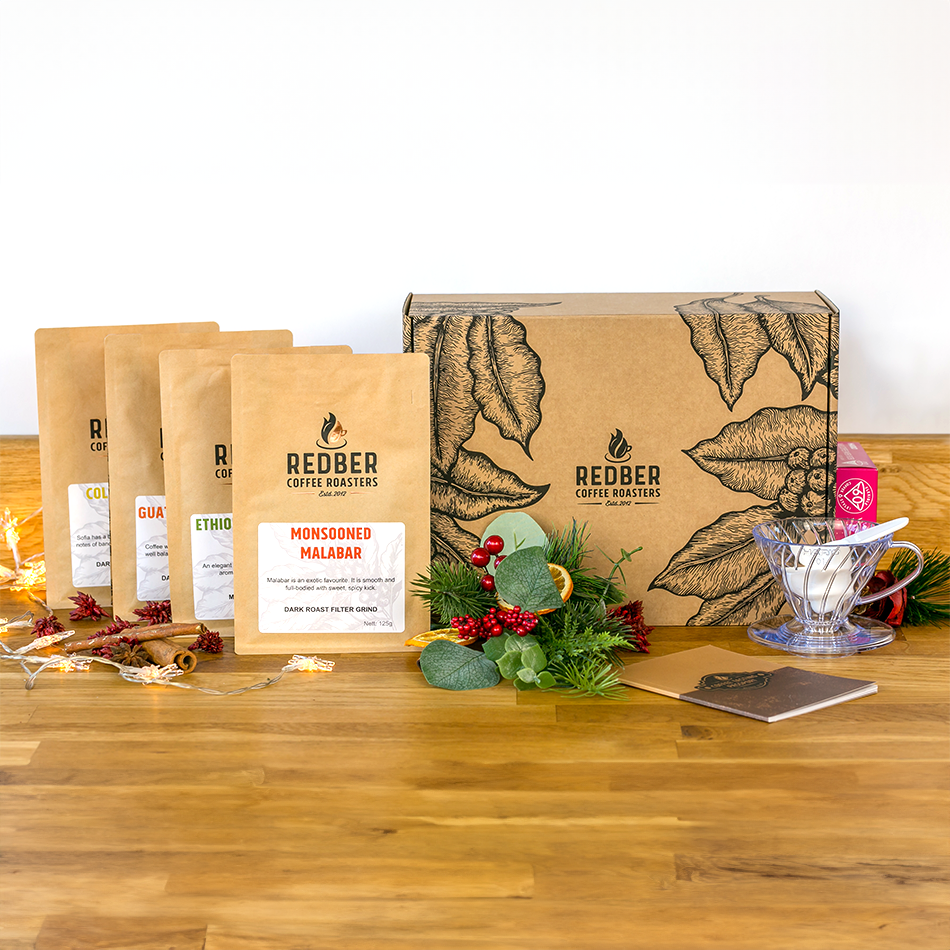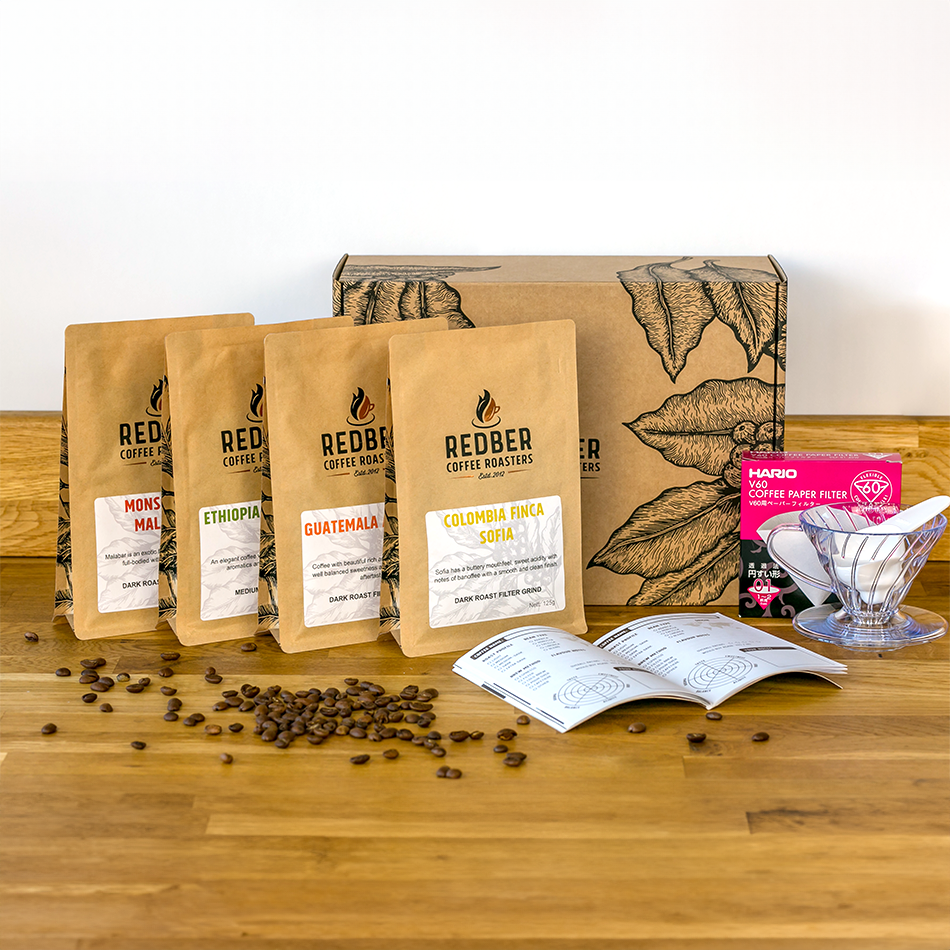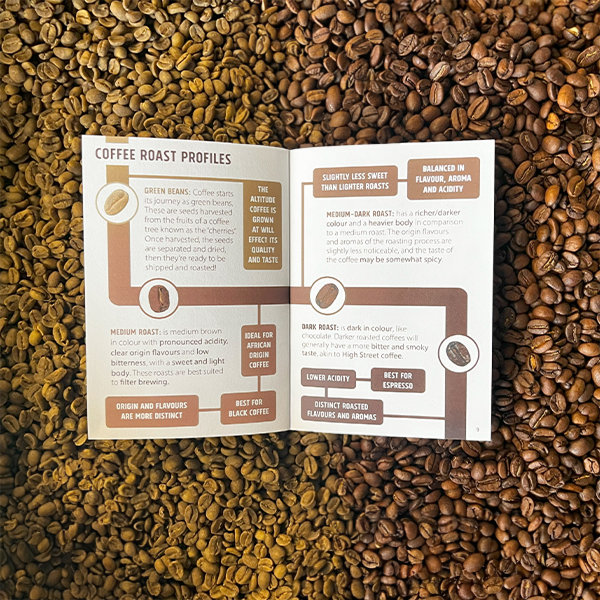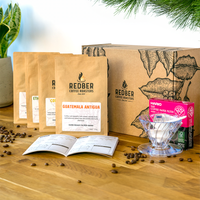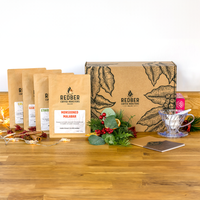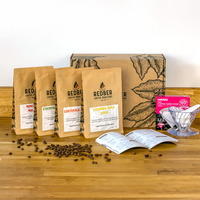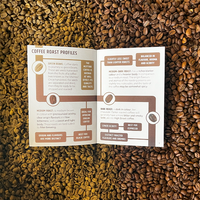 Around The World Coffee Tasting Gift Set with Hario V60 Coffee Dripper
Ignite your passion for coffee with our extraordinary professional-style coffee tasting gift box! Designed to transport you into the captivating world of coffee flavors, this box is your gateway to mastering the art of proper tasting. Gather your friends or family for a memorable dinner party activity as you delve into a journey of sensory exploration, unlocking the hidden nuances and complexities of each brew. Elevate your tasting experience with this curated collection of premium coffees and expertly crafted tools, making every sip a moment of pure delight. Indulge in the joy of discovery and impress your guests with your newfound expertise. Let the adventure begin!
What's in the Gift Box: 
Redber Coffee Tasting Passport
Embrace your inner coffee connoisseur and elevate your daily coffee ritual with this exceptional book! You can immerse yourself in the fascinating process of coffee tasting as you learn and practice the art of distinguishing flavours, aromas, and textures. 
Guatemala Antigua is a true customer favourite! It boasts an exquisite aroma, a velvety smooth flavour, a perfect balance of sweetness and acidity, and a pleasing chocolate-nutty aftertaste.

Ethiopia is thought to be the birthplace of coffee with wild growing Coffea Arabica being found in the forests of the Kaffa region. Ethiopia coffees are among the world's most varied and distinctive. Our Ethiopian Sidama Grade 2 coffee is a sophisticated blend with subtle hints of lemon and citrus, and a distinctively bright, sharp acidity.

 Rich, smoky and earthy coffee with a mono smoothness and a sweet spicy kick, this coffee is unique in both flavour and backstory! The Monsooning processing method consists of exposing natural coffee beans to Monsoon winds in a well ventilated brick or concrete-floored warehouse. This process is carried out on the West Coast of India, making use of the winds from the Arabian Sea during the Southwest Monsoon months of June through September.
The La Sofia Supremo coffee is a screen 19, collected from thirty small-scale producers in the veredas of El Tigre, La Selva, Tribunas, Providencia and Patio Bonito. Colombia Finca Sofia has a buttery mouthfeel, sweet acidity with a smooth and clean finish. This coffee's distinct fusion of banoffee and cream flavor profiles make it a sensory treat.
Hario V60 01 (1 Cup) Plastic Coffee Dripper - Clear
The Hario V60 design has spiral ribs on the inside, large opening at the base, and a steep wall which all contribute to making a great cup of pour-over cup of coffee. Hario represents exceptional quality and skill in brewing specialty coffee and tea.
Hario V60 Size 01 Coffee Paper Filters (40 pcs)
The perfect size for your new Hario V60 dripper. These white cone shaped papers are ideal for V60 coffee extraction and will deliver clean and pure flavours, allowing you to experience the true essence of your favourite brew without any alterations.