Emma Bridgewater Holly 1/2 Pint Mug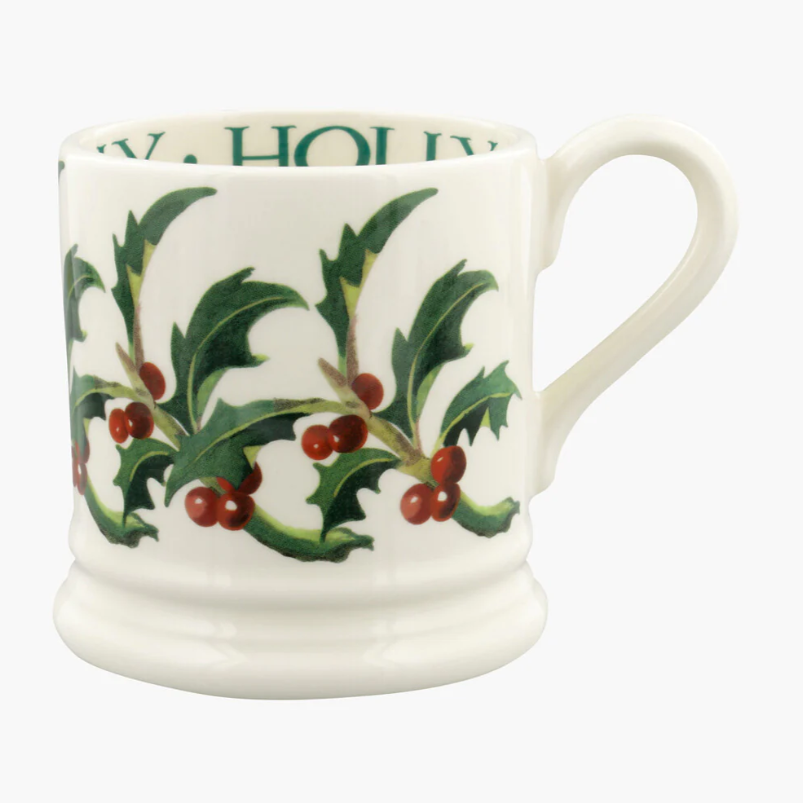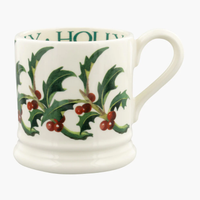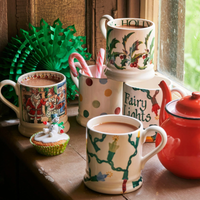 Emma Bridgewater Holly 1/2 Pint Mug
The charming design of the Holly range can make drinking from it a challenge, but the Emma Bridgewater Holly 1/2 Pint Mug makes it an effortless pleasure.
This mug was handcrafted and hand decorated in Stoke on Trent, England.
Dishwasher safe. Liquid detergent recommended to maintain appearance. Not recommended for use in the microwave. Earthenware pottery can sometimes get hot in the microwave, so we recommend you don't put Emma Bridgewater pottery in the microwave. Not oven safe. Our pottery is not oven safe unless marked as cookware.

Product Code: 1CTO060002