Black+Blum Stainless Steel Lunch Box 600ml - Ocean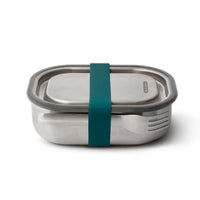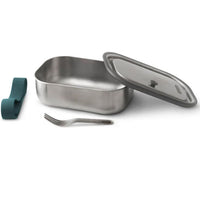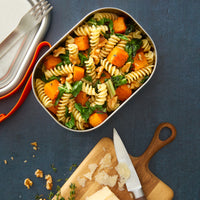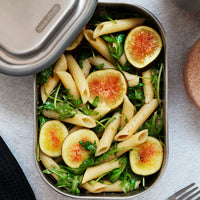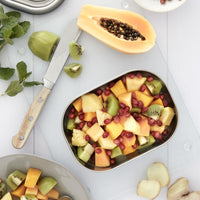 Black+Blum Stainless Steel Lunch Box 600ml - Ocean
Black+Blum's 600ml / 20 fl oz stainless steel lunch box that is the first 100% leakproof one on the market due to having a secure vacuum-sealed closure.
SECURE DESIGN
The valve on the lid ensures extra security for a leak-free experience. The valve must be open for the lid to open, and pushed firmly down to close.

100% LEAKPROOF
The over-moulded silicone lid design ensures the product is easy to clean and 100% leak proof.

FORK & SILICONE STRAP
The silicone strap ensures extra security, holding the lid to the base. The stainless steel fork fits snuggly and securely to the strap.
Product Features:
100% leakproof
Oven and freezer safe (Pease note use in oven could cause discolouration)
Includes fork 
Plastic free
High quality stainless steel
Product Specification:
Stainless steel (304/18-8), including a silicone strap and a stainless steel fork.

L 17.5cm  W 13cm  H 5cm / L 6.89"  W 5.12"  H 1.97"

Weight: 330g/0.73Lbs

600 ml / 20 fl oz

Dishwasher Safe:

You should only wash the lid and silicone strap by hand, however the rest of the product can go in the dishwasher.



Microwave Safe: No
Product Code: BAM-SS-S005