MEXICO VERACRUZ SWISS WATER DECAF COFFEE - Dark Roast Coffee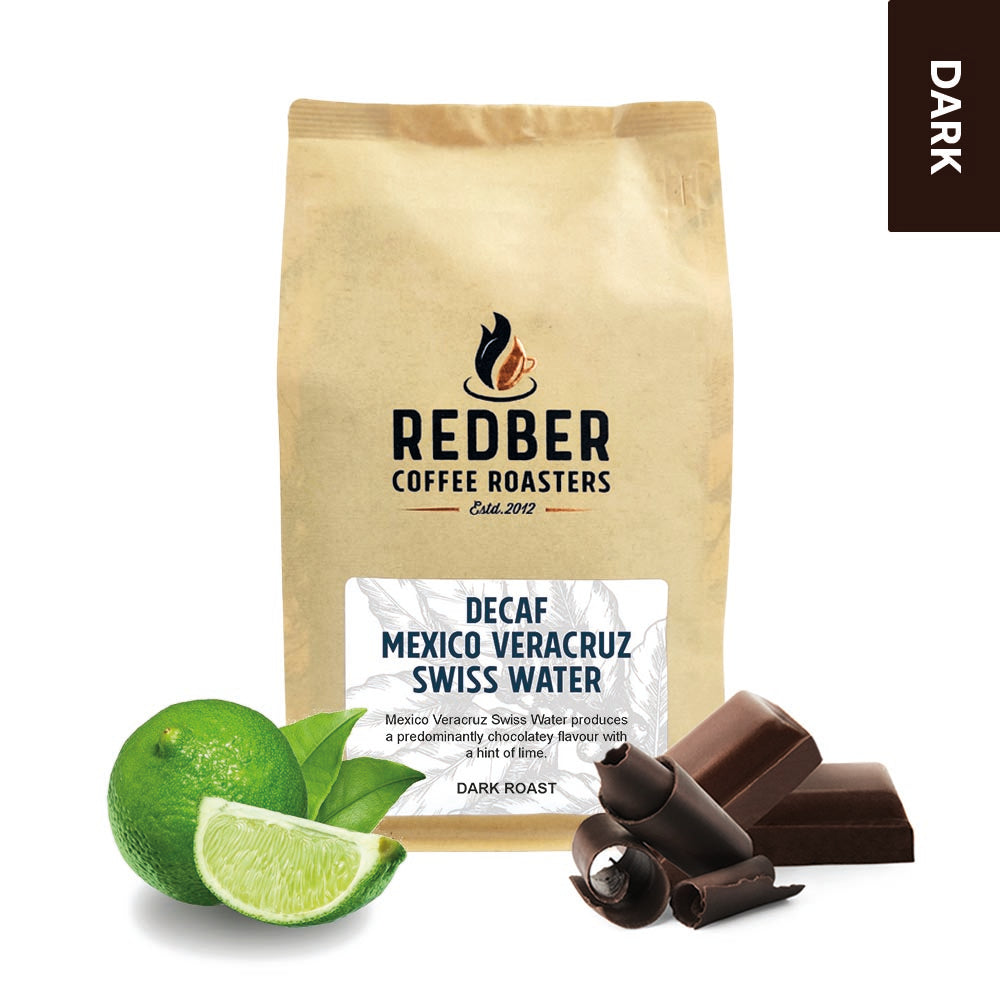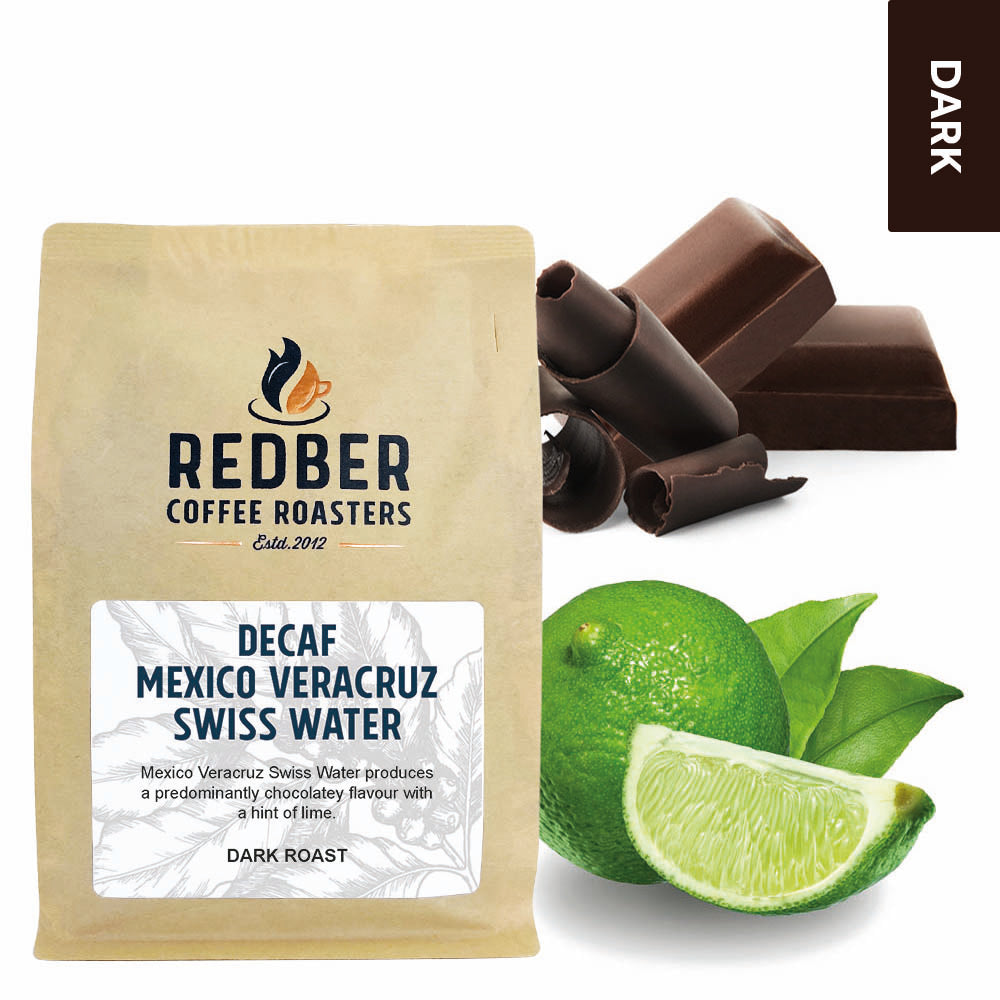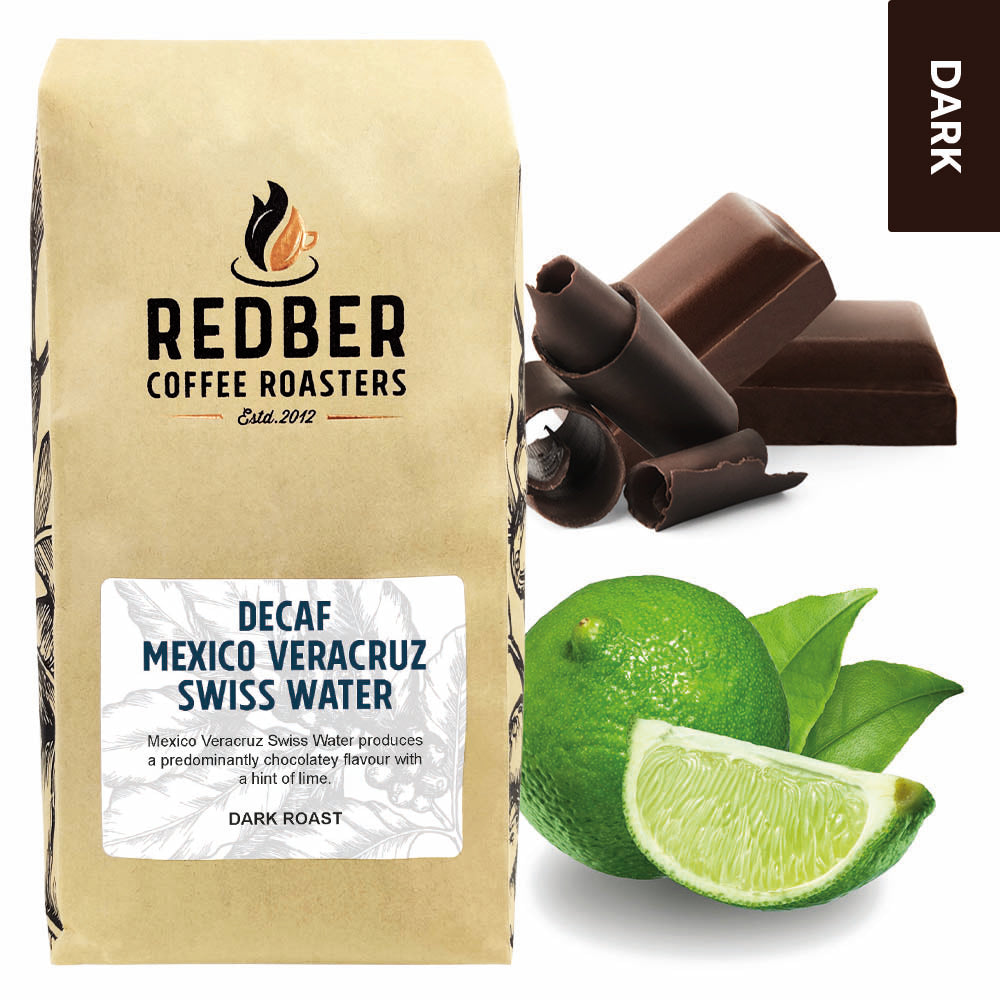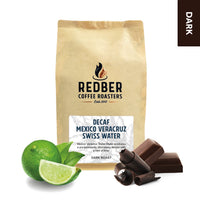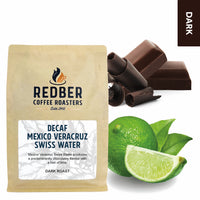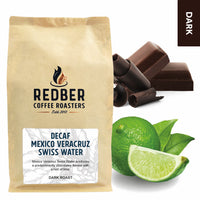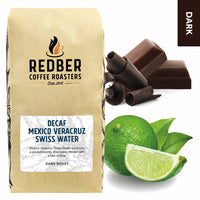 MEXICO VERACRUZ SWISS WATER DECAF COFFEE - Dark Roast Coffee
What you need to know:
Flavours: Chocolate with a hint of lime
Aroma: 
Body: Smooth
Acidity: Bright
Perfect for... Espresso, Filter, Aeropress & Cafetiere
The Finer Details...
Origin: Mexico
Region:

Pico de Orizaba towards Cordoba

Altitude: 900 to 1,000 m above the sea level
Variety: Various
Harvest Period: January - March
Processed Method: Swiss Water Decaf, Fully Washed
Learn more about this coffee...
In Veracruz state, Mexico, stretching south from the Pico de Orizaba towards Cordoba is the region that grew this decaf coffee. Small scale farmers here own on average 20 hectares of land, too small to house both trees and wetmill facilities, but often on a scale that makes it more impractical to be hand processed on site too. As a consequence, the cherry is sold to a larger wetmill designed to provide the solution to this problem, and focusses on delivery times from picking to fermentation tanks as well as ensuring quality of cherry at delivery point.
Cherries once sorted are washed, fermented and cleaned before being drum dried to optimal humidity and shipped to Canada for processing at Swiss Water's facilities in Vancouver.