COLOMBIA EXCELSO SWISS WATER DECAF COFFEE - Dark Roast Coffee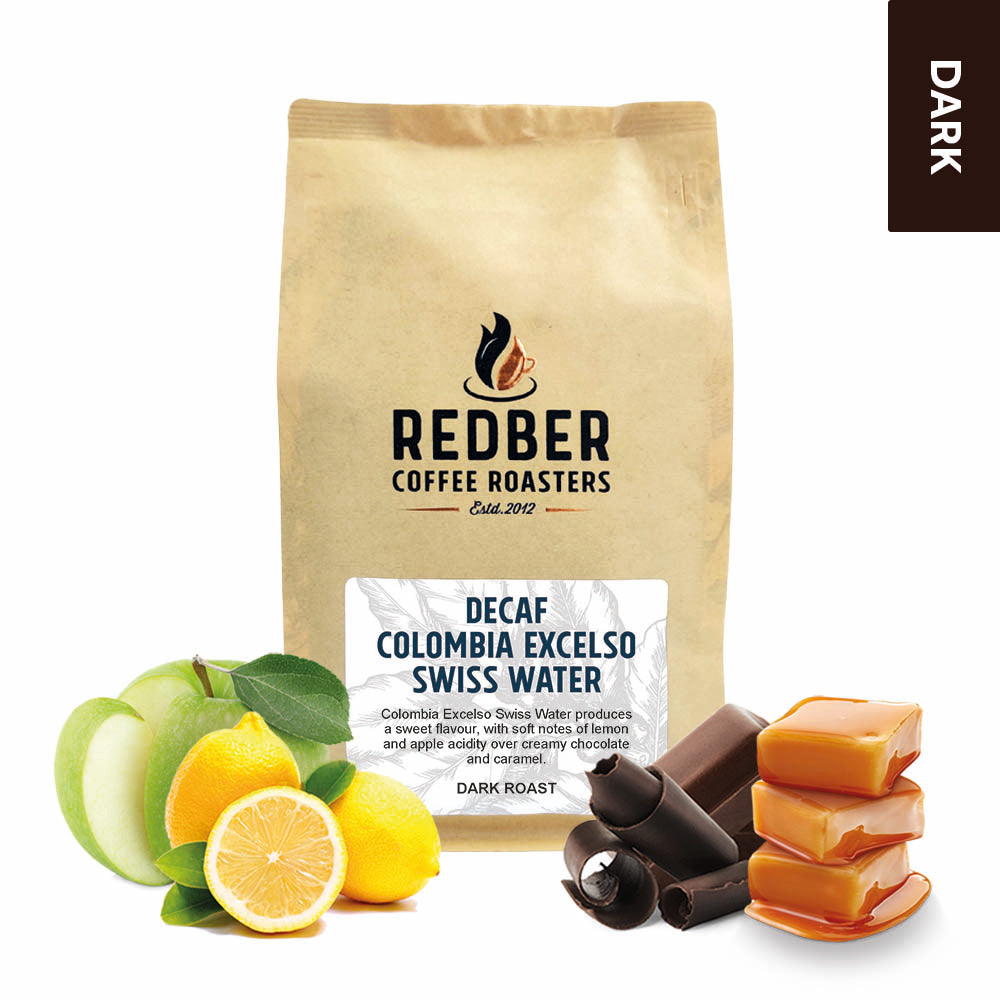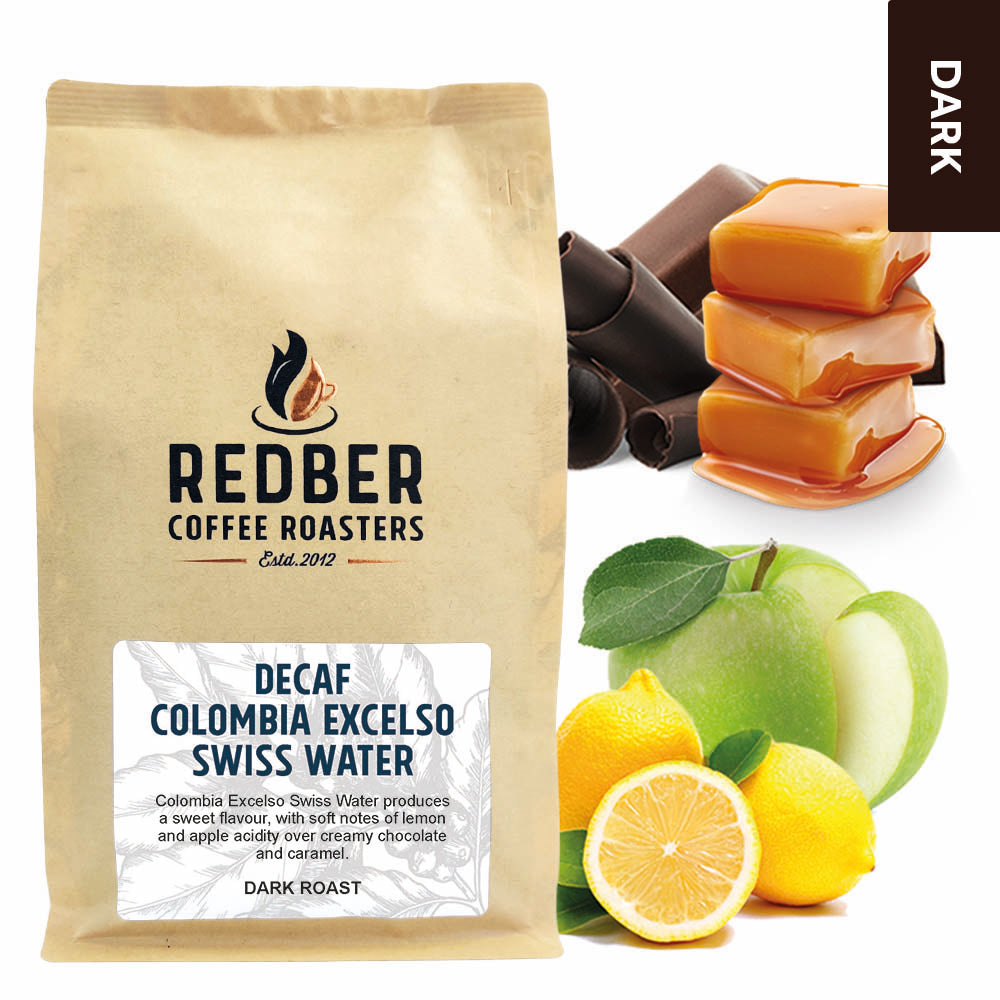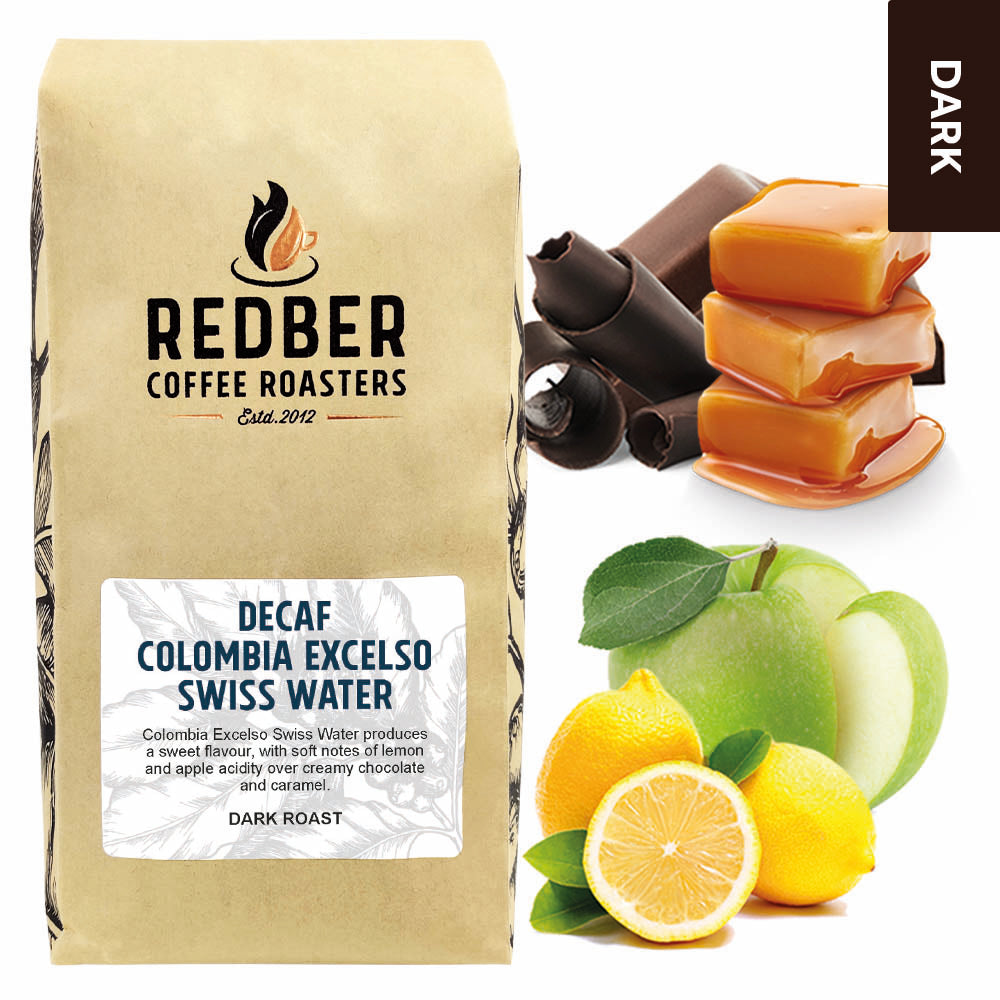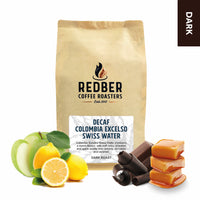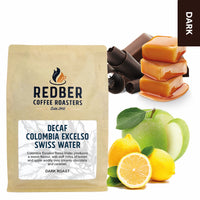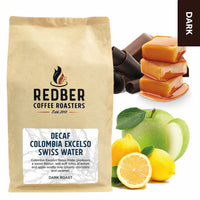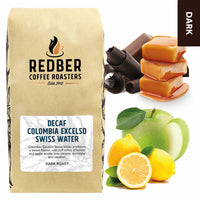 COLOMBIA EXCELSO SWISS WATER DECAF COFFEE - Dark Roast Coffee
What you need to know:
Flavours: Apple, chocolate and caramel with hint of lemon
Aroma:

 

Clean
Body:

 

Smooth
Acidity:

 

Bright
Perfect for... Great for drip coffee makers, filter coffee and cafetiere.
The Finer Details...
Origin: Colombia
Region: 

Various

Altitude: Over 1,000 m above the sea level
Variety:

 

Castillo

, 

Caturra

, 

Colombia

, Typica

Processed Method: Swiss Water Decaf
Learn more about this coffee...
When ripe, the coffee cherries are picked and go through an initial flotation sorting to remove underripes, sticks, and general debris before passing through a pulping machine and working their way down the washing channels to the fermentation tanks. Here, they will sit for typically 8-14 hours, before moving to the drying patios or guardiolas for controlled drying down to 10-12% moisture. Typically in Colombia, this is carried out on the farm, with processed cherries then being taken to a dry mill for careful grading, tasting, and blending. The coffee is stored in parchment until ready for export, when it is hulled at the dry mill and bagged for shipping. Bean sizes 15-16 are graded as Excelso.
Once picked, beans are shipped to our friends at Swiss Water Decaf in Vancouver, Canada, where they undergo soaking in fresh water ready to remove the caffeine. Swiss Water® is the innovative craft of using pure water to gently remove caffeine. The 100% chemical free process decaffeinates coffee in small batches.