BURUNDI MURAMBI HILL - Medium-Dark Roast Coffee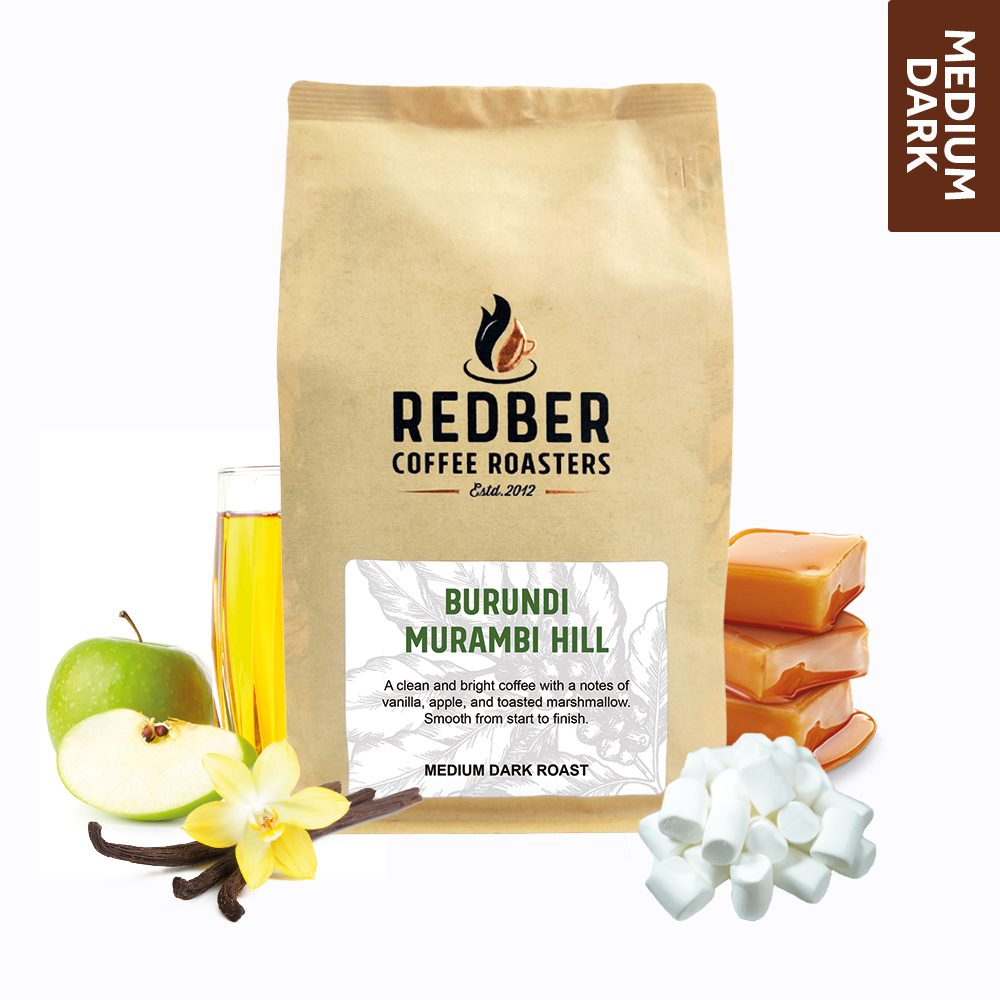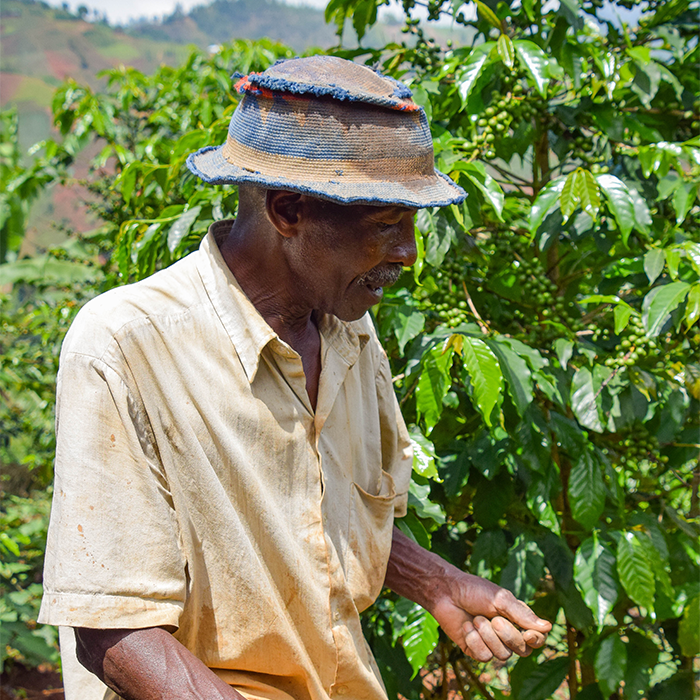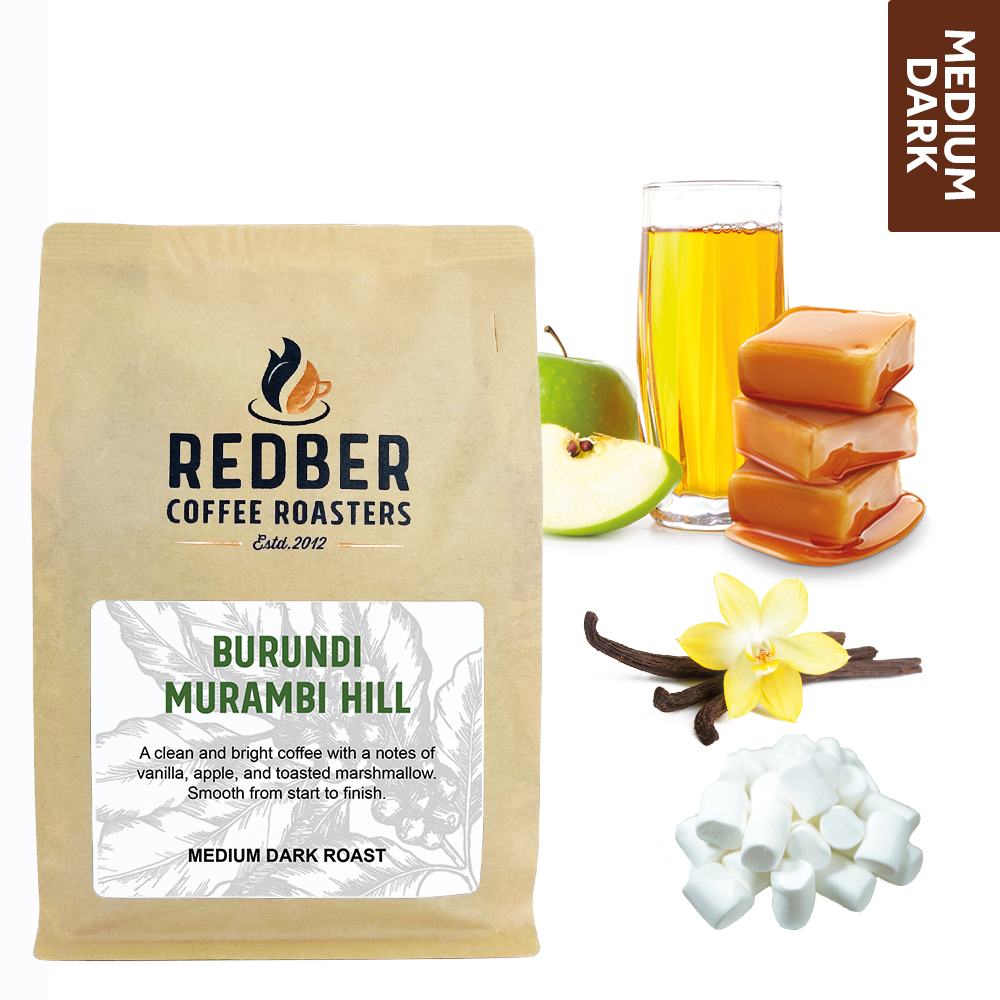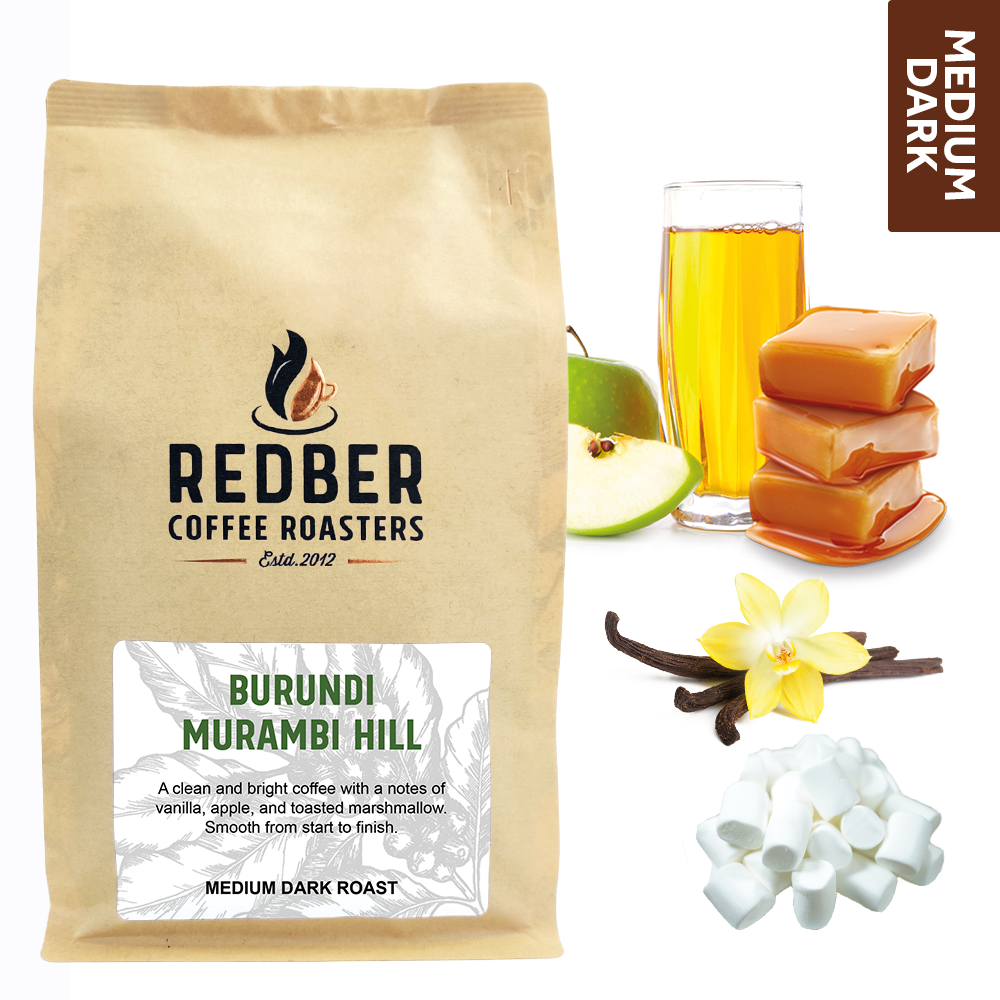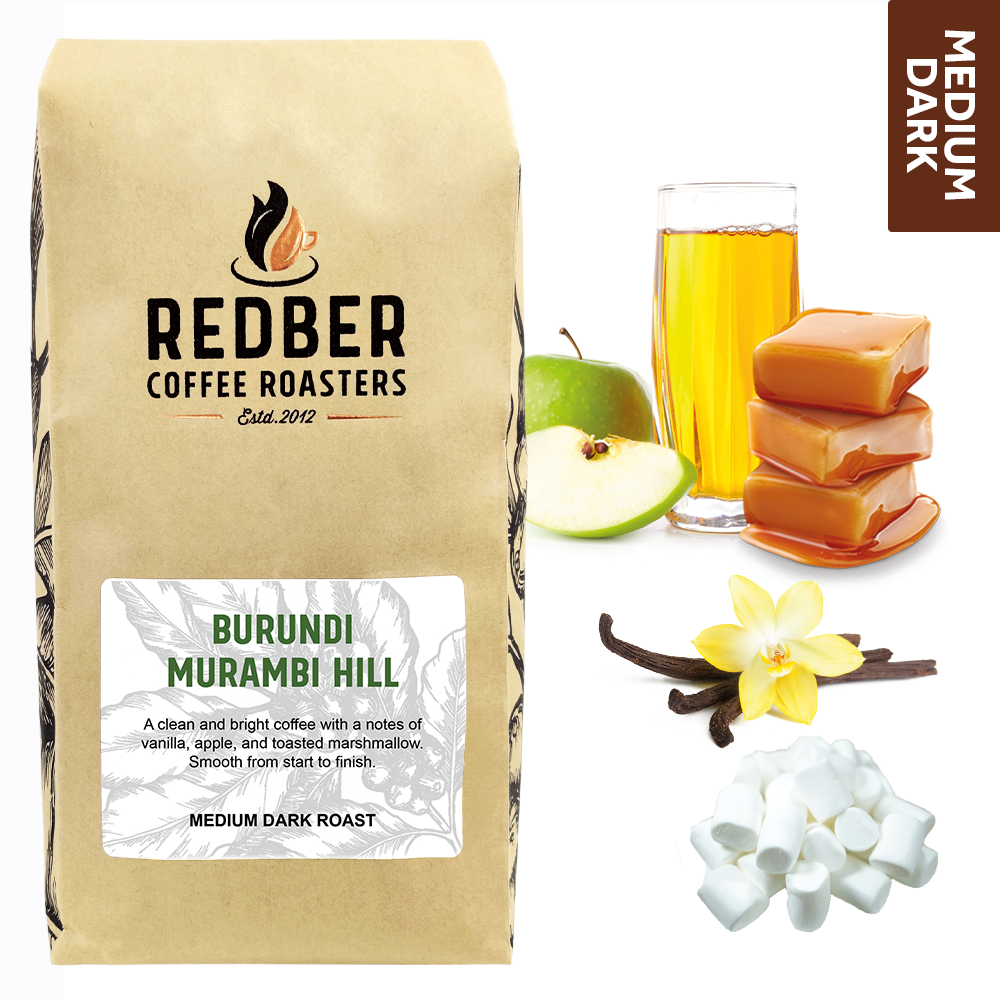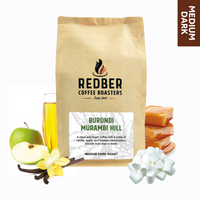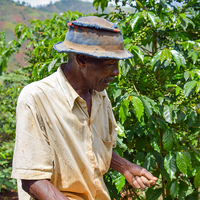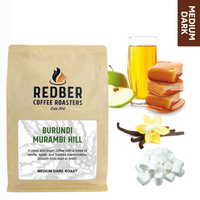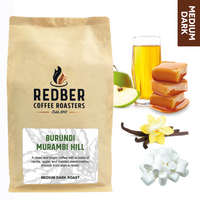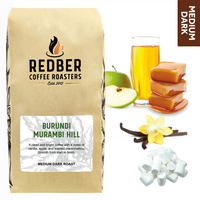 BURUNDI MURAMBI HILL - Medium-Dark Roast Coffee
Enjoy a rich and complex cup of coffee with the Burundi Murambi Hill. This medium-dark roast coffee offers a flavourful blend of toasted marshmallow, vanilla syrup, apple juice, and caramel. Its sweet aroma and bright acidity are balanced by a creamy, clean body for a smooth, enjoyable sip.
Burundi is among the smallest coffee-producing countries in East Africa, with a population of 10.5 million that is endowed with ideal conditions for coffee production: elevations of 1500 - 2000 m, Arabica Bourbon coffee trees, abundant rainfall, and approximately 800,000 families who cultivate an average of 150-200 coffee trees per farm. Arabica coffee now represents virtually 100% of Burundi's national production and the bourbon variety grown at high elevations in Burundi is characteristically "sweet with bright acidity, big body, floral, citrus and spiced with wild notes." Over the past 25 years, coffee production in Burundi has averaged 26,700 tons per year.
In 2016 Migoti Coffee Company built a coffee washing station at Migoti Mountain, partnering with industry experts who provided technical expertise. Coffee trees are owned by the community, and Migoti purchases the coffee cherries directly from the farmers who harvest and deliver the cherries to our station. Over 300 tons of green coffee was produced and exported from Migoti Mountain in the 2017, 2018 and 2019 coffee seasons. These harvests have received excellent cupping scores, frequently placing it as some of the best speciality coffee coming from Burundi.
What you need to know...
Flavour: Toasted Marshmallow, Vanilla Syrup, Apple Juice, Caramel
Aroma: Sweet
Body: Clean
Acidity: Bright
Perfect for...
Cafetiere and filter coffees.

The finer details...
Origin: Burundi
Region: Bujumbura
Varietal: Red Bourbon
Altitude: 1700 - 1900m above sea level
Processed Method: Fully Washed