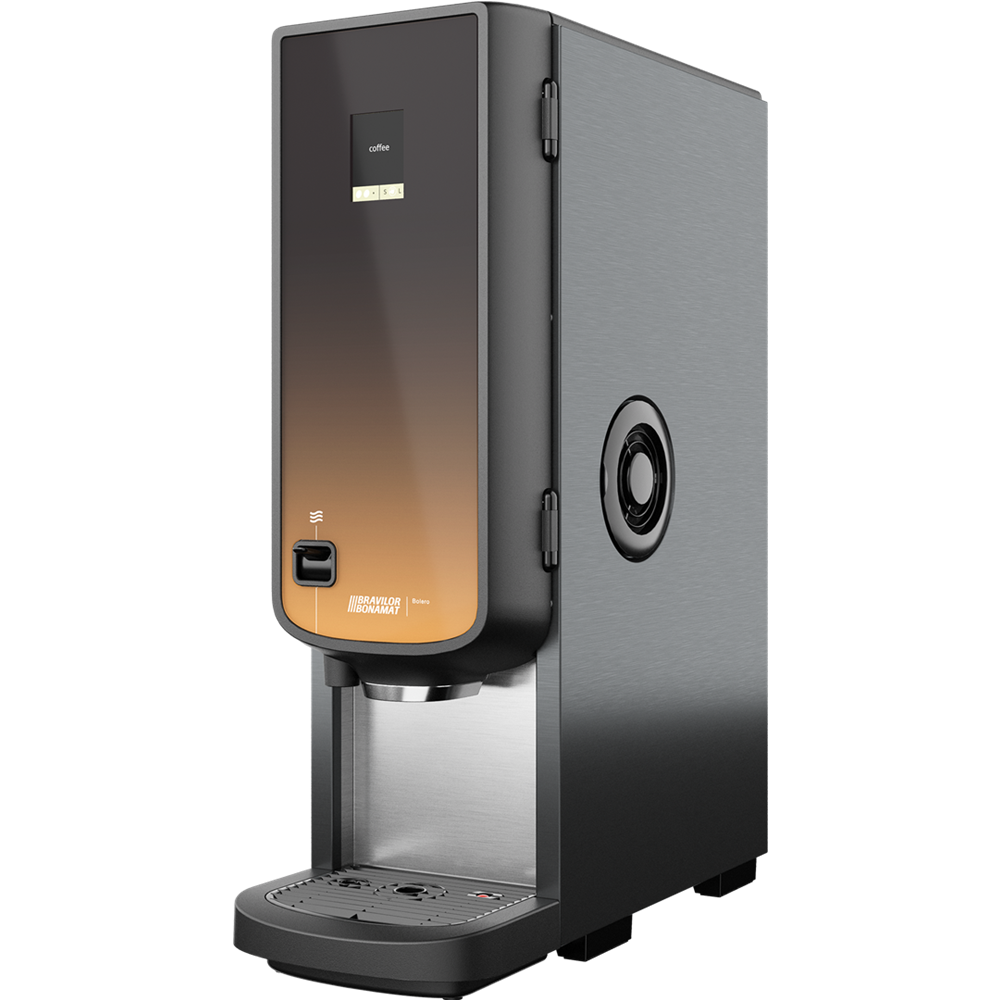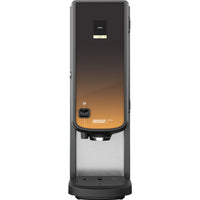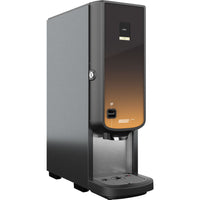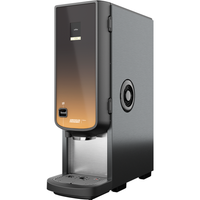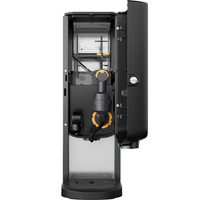 Bravilor BOLERO 11 Instant / Hot Chocolate Commercial Coffee Machine
CONTACT US: 01483 80 85 80 or sales@redber.co.uk
The Bravilor Bonamat BOLERO 11 coffee machine offers convenience and commercial-grade quality with its single canister of instant ingredients. This hot beverage solution is perfect for serving up to 120 cups of coffee or hot chocolate per day with its manual tap for hot water. Enjoy quick and efficient hot drink service.
The perfect coffee machine for those looking for a quick and user-friendly solution. This machine is made from high-quality materials such as stainless steel and BPA-free plastics, ensuring a sturdy construction for long-term use. No need to wait for the water to heat up; this machine provides hot water from a separate outlet. Furthermore, you can easily select the desired coffee strength and size from the on-screen menu. With the built-in eco mode and boiler insulation, you can make sure you save energy while making your coffee. The machine also features uncomplicated rinsing and descaling programmes, a patented mixing system that greatly reduces any build-up of ingredients, transparent canisters for easy refilling, day and cumulative counters, and various programmable settings to optimise the drinks of your choice. 
What are the differences between the Bolero models?
The Bolero 11

 

features one large instant canister. This model serves one hot beverage, for example hot chocolate or coffee. Note that we offer two models: with and without hot water. The separate hot water tap provides hot water for tea. 
Bolero 21

 

- With two canisters, you can fill one canister with instant coffee and the other with topping (milk powder). This allows you to serve coffee specialties such as cappuccino, caffè latte and latte macchiato. The Bolero 21 is also available with and without the additional hot water tap.
The Bolero 32

 

has three ingredient canisters and this gives you the following menu options; coffee, crema coffee, caffè latte, cappuccino (dark), (double) espresso, latte macchiato, Wiener melange, moccachino, hot chocolate, chocolate deluxe, espreschoc, and espresso-choc.
The Bolero 43

 

is the most popular model and has four canisters with the same drink options as listed above for the Bolero 32. The additional canister allows you to, for example,  add a different coffee blend for espresso based drinks.
Solo

 

- In addition to the instant Bolero machines we offer the Solo, a separate dispenser for hot chocolate. Simply press the button and hot chocolate pours into your cup. The amount of water and cocoa can be programmed to your preferred cup size.
Downloads: Bravilor Bolero Brochure
Features & Highlights
• Quick and user-friendly
• Made from sturdy high-quality materials such as stainless steel and BPA-free plastics
• Hot water from a separate outlet
• Coffee strength and size (S/M/L) can be selected on-screen
• Eco mode and boiler insulation for reduced energy consumption
• Uncomplicated rinsing and descaling programmes
• Patented mixing systems which greatly reduce any build-up of ingredients
• Transparent canisters make refilling easy
• Day and cumulative counters
• Various programmable settings to optimise the drinks of your choice
Product code: 8.020.330.31002 Bolero 11
Beverages:
• Coffee
• Hot chocolate
• Hot water

Canister contents: 1x3,2 l
Hour capacity: 30 liter, 36 liter
Water pressure: 1 bar

Connection:
230V~ 50/60Hz 2230W
230V~ 50/60Hz 3100W

Dimensions wxdxh: 190x440x590 mm
Tap height: 120 mm

Lease quotes displayed for illustrative purposes only and are subject to credit approval & VAT. Lease quotes are based on weekly calculations over a 5-year lease agreement (other periods are available on request). Figures are based on payment by Direct Debit and a document fee of approx. £150 + vat will be due with the first payment. At the end of your finance agreement a transfer of ownership fee applies (approx. £200 + vat). Lease quote vary depending on your circumstances. Finance agreements are arranged with a 3rd party finance company authorised and regulated by the Financial Conduct Authority. 3-years trading history or home-owners guarantor is usually required.
Large office
Convenience stores
Bakeries
Bed & Breakfast
Boutique Hotel