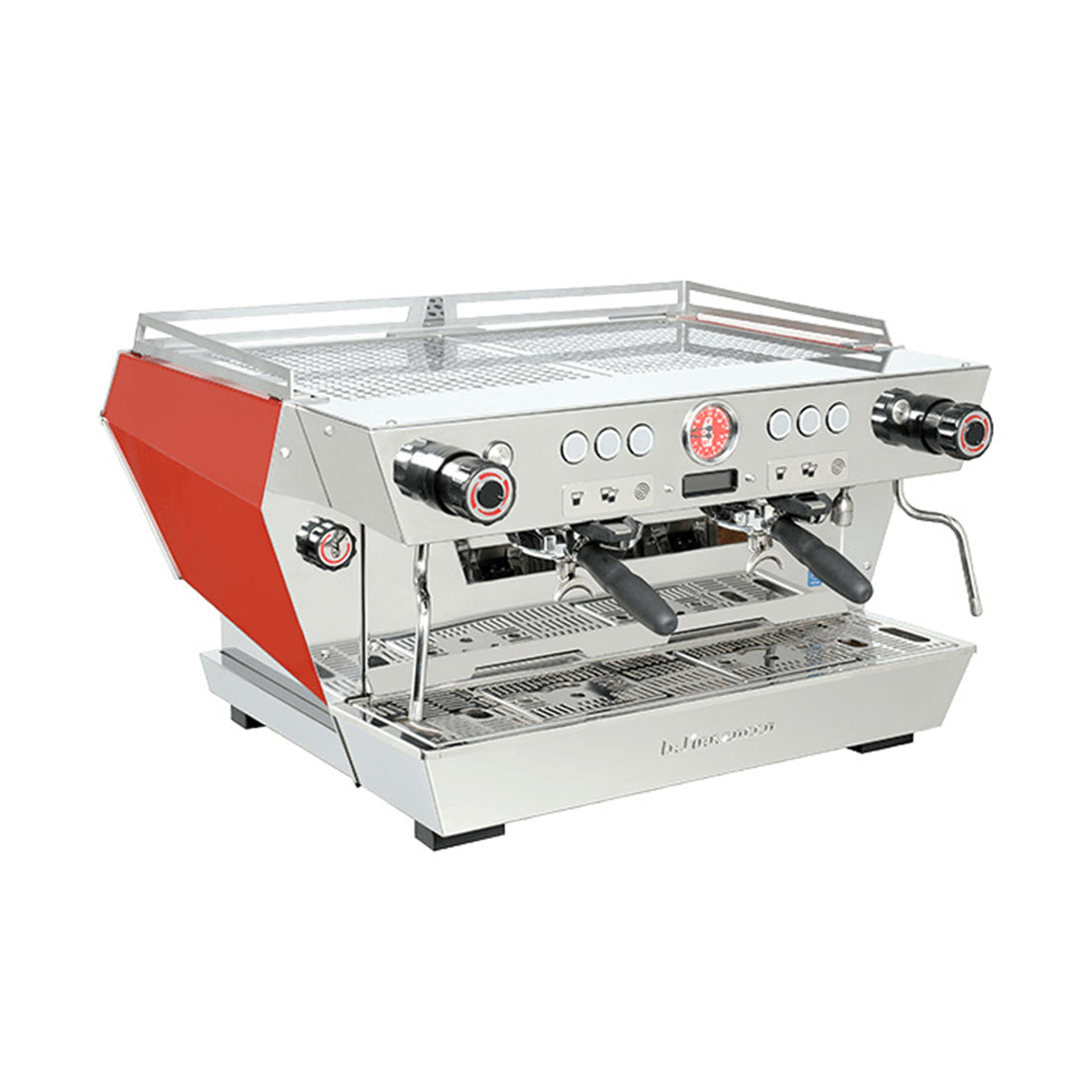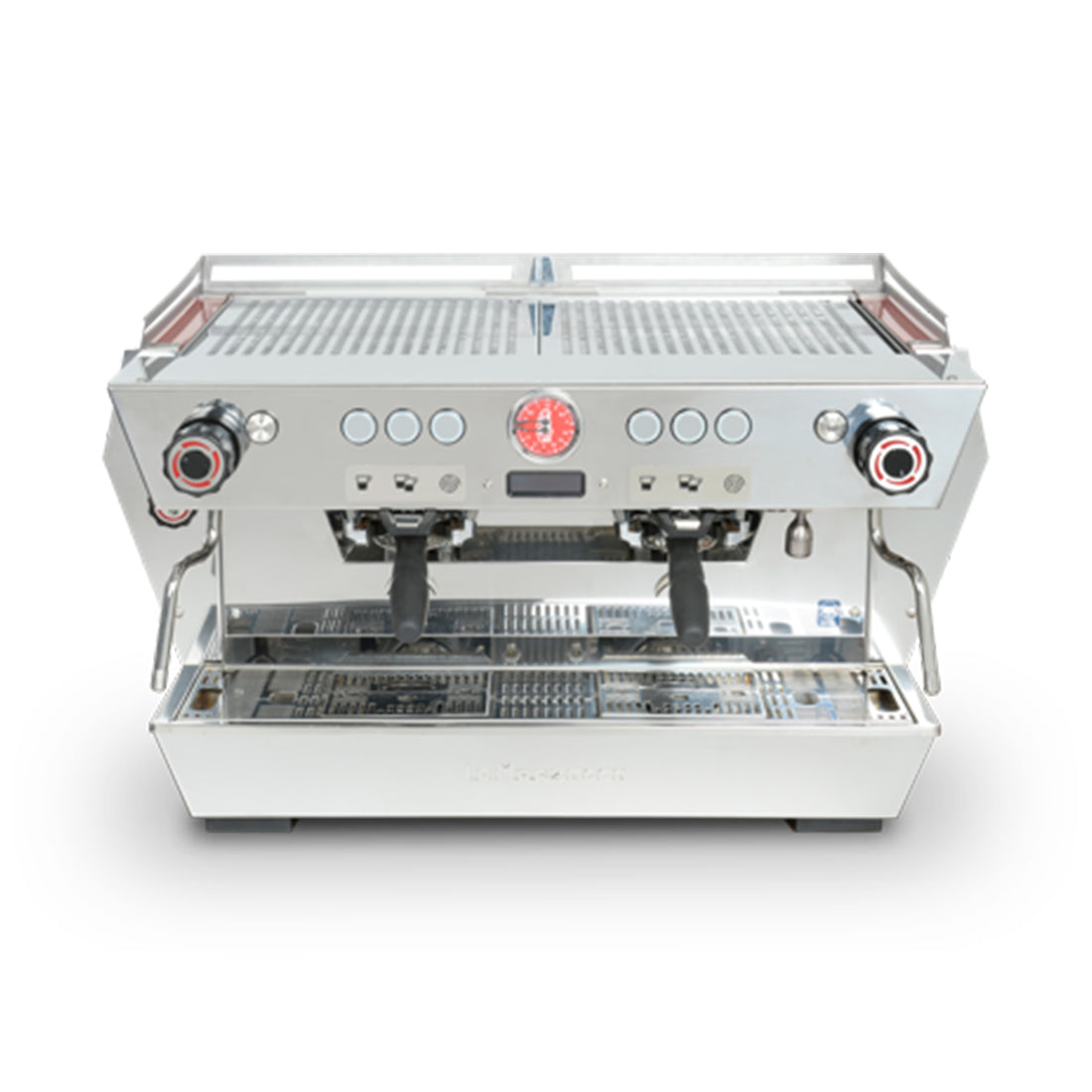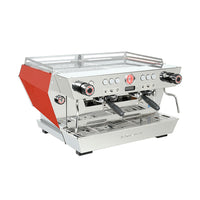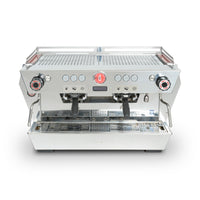 La Marzocco KB90 AV / ABR - 2 or 3 Group Commercial Espresso Machine
La Marzocco KB90 AV / ABR - 2 or 3 group commercial espresso machine with multi boiler, PID & straight in portafilter. Best machines performance. Best machine high volume speciality café, coffee shop & business serving barista coffee. Buy or Lease
Overview
The KB90 is the ultimate evolution of the Linea PB form. Designed to optimize the workflow for the barista in the world's busiest bars by improving the ergonomics and features of the machine. The KB90 is named for La Marzocco Board Chairman, Kent Bakke. 20 years ago, Kent imagined one of the most exciting new features of the KB90, the Straight-in Portafilter. Kent has always seen La Marzocco's mission to create machines that make the lives of the barista easier and more efficient, and the KB90 embodies this philosophy.
Straight-in Portafilter
Designed to simplify the motions required to engage the portafilter and reduce the strain by 12 times on the barista for even greater performance and everyday usability. High volume coffee environments demand that a barista can work fast and efficiently to produce drinks during busiest periods of the day. The Straight-In Portafilter can noticeably mitigate the repetitive stress injuries occurring through its ease of action improving the natural workflow and output of barista.
Product Features
Dual boiler system
Independent brew boilers
PID temperature controller
Saturated group design
Thermal stability system
Steam flush
Pro touch steam wands
Easy rebuild steam valve
Hot water economizer
Digital display
LED barista lights
Optional auto-brew ratio/drip prediction
Pricing Plans
This equipment is available to lease or purchase – enquire now for a personalised quote.
Model

Machine Only


lease per week from
(ex VAT)
2-group / AV
£67.74
2-group / ABR
£75.92
3-group / AV
£78.24
3-group / ABR
£86.06
Machine Only option includes:
- Espresso machine
- 12 months manufactures parts warranty
- Delivery
Start-up Package option includes:
- Espresso machine
- Mahlkonig E80S on-demand timed coffee grinder (with AV model)
- Mahlkonig E80S grind by weight coffee grinder (with ABR model)
- Puqpress M5 automated coffee tamper
- Mahlkonig X54 decaf coffee grinder
- 12 months manufactures parts warranty
- Delivery
- Installation
- Claris Ultra 1000 water filter and Claris Ultra water filter head unit 
- Barista accessories kit including Knock Box Drawer
Enquire now
 

for more information on pricing.

 

We can usually delivery and/or install equipment within 10 working days, depending on the availability of equipment and our installation engineers. Some equipment requires a special order from the manufacture and can take up-to 14 weeks.

Lease quotes displayed for illustrative purposes only and are subject to credit approval & VAT. Lease quotes are based on weekly calculations over a 5-year lease agreement (other periods are available on request). Figures are based on payment by Direct Debit and a document fee (approx. £150 + vat) will be due with the first payment. At the end of the finance agreement you can return the equipment to us for a discount on new equipment or pay a transfer of ownership fee (approx. £200 + vat) to own the equipment. There is also the option of upgrading your equipment before the end of your agreement. Lease quote vary depending on your circumstances. Finance agreements are arranged with a 3rd party finance company authorised and regulated by the Financial Conduct Authority. 3-years trading history or home-owners guarantor is usually required.