The Tea Makers of London - Creamy Matcha Mix Spiced Latte 250g
Save

£45.01
Save

£45.01
Original price
£70.00
-
Original price
£70.00
The Tea Makers of London Matcha Latte with Cacao and Cinnamon is a luxurious creamy matcha latte. It is packed with health benefits and is nourishing, cacao-nuanced brew that goes down easy at any time of day.
The Origins of This Matcha Latte Mix:
Packed with antioxidants, this luxury Matcha latte is a sublimely smooth way to enjoy all the health benefits of matcha powder. Velvety in texture, with a sweet, fresh aroma, it's a nourishing and energising beverage that can be enjoyed throughout the day.
Just one look at this vibrant finely ground green tea is enough to perk you up. Made from premium grade matcha green tea powder sourced from Japan, it's the result of shade-grown green tea leaves, which are hand-plucked, deveined, destemmed and stone ground. Blended with cacao, cinnamon and natural flavouring, a small amount of the fine powder is then whisked and mixed with hot water to create this sweet-flavoured brew with typical matcha undertones and a creamy mouthfeel. Add hot milk of your choice " hemp milk or oat milk is perfect for a vegan dairy-free tea " whisk in a bowl for 30 seconds (see below for the tools you need), then pour and enjoy.
Ingredients:
Japanese Matcha (60%), Cacao (20%), Cinnamon (8%) and Natural Flavouring.

How to Brew: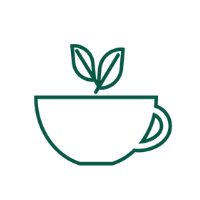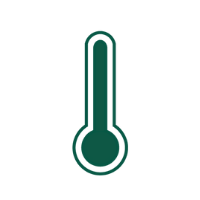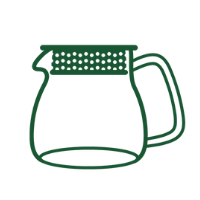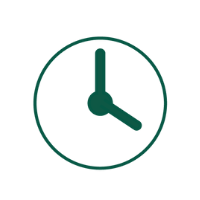 5g             80°c      250ml Milk   Whisk Thoroughly