Simply Lime Granita Powder- 1.25kg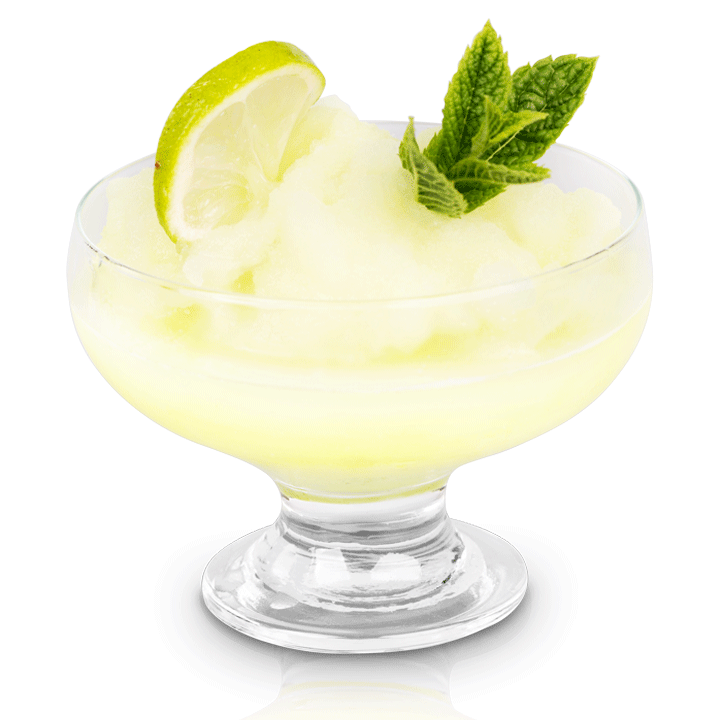 Simply Lime Granita Powder- 1.25kg
Simply Granitas range are simply divine! Refreshing, tangy and bursting with flavour, these frozen drinks or desserts are a real crowd pleaser. Why not take it to the next level and garnish with fresh fruit or herbs, blend with freeze dried fruit or add your own alcoholic twist! Our Simply Lime Granita make an amazingly zingy sweet base for a frozen margarita.
Suitable for vegans
Suitable for Halal 
Directions for Use
To make a singular drink or dessert, just blend together two scoops (56g) of granita powder with 100ml of water and a 12oz cup of ice in a blender for 30 seconds. Then it is ready to serve!
Or alternatively for larger batches, mix the whole of the granita bag with 2.7 – 2.8 litres of water and freeze in a granita machine
Storage Instructions

Storage instructions: Store in dry, cool ambient conditions, away from heat sources and odorous materials
After opening: Store in an airtight container in dry, cool ambient conditions, away from heat sources or odorous materials
Shelf life after opening: 6 months
| | |
| --- | --- |
| Energy | 1640 kJ/100g |
| Energy | 391 cal/100g |
| Total fat | 0.3 g/100g |
| Saturated fats | 0.3 g/100g |
| Total carbohydrate | 97 g/100g |
| Of which sugars | 97 g/100g |
| Protein | 0 g/100g |
| Salt | 0.04 g/100g |
Ingredients
Sugar; Dextrose; Glucose syrup; Fructose; Acidity regulator: E330; Vegetable fibres; Dehydrated lime juice; Native Starch; Flavours; Stabilizers: E415, E412, E407; Emulsifier: E471; Colour: E133
Allergen Information
Allergens shown in bold in ingredients list. May contain Soya.