OLD BROWN JAVA - Dark Roast Coffee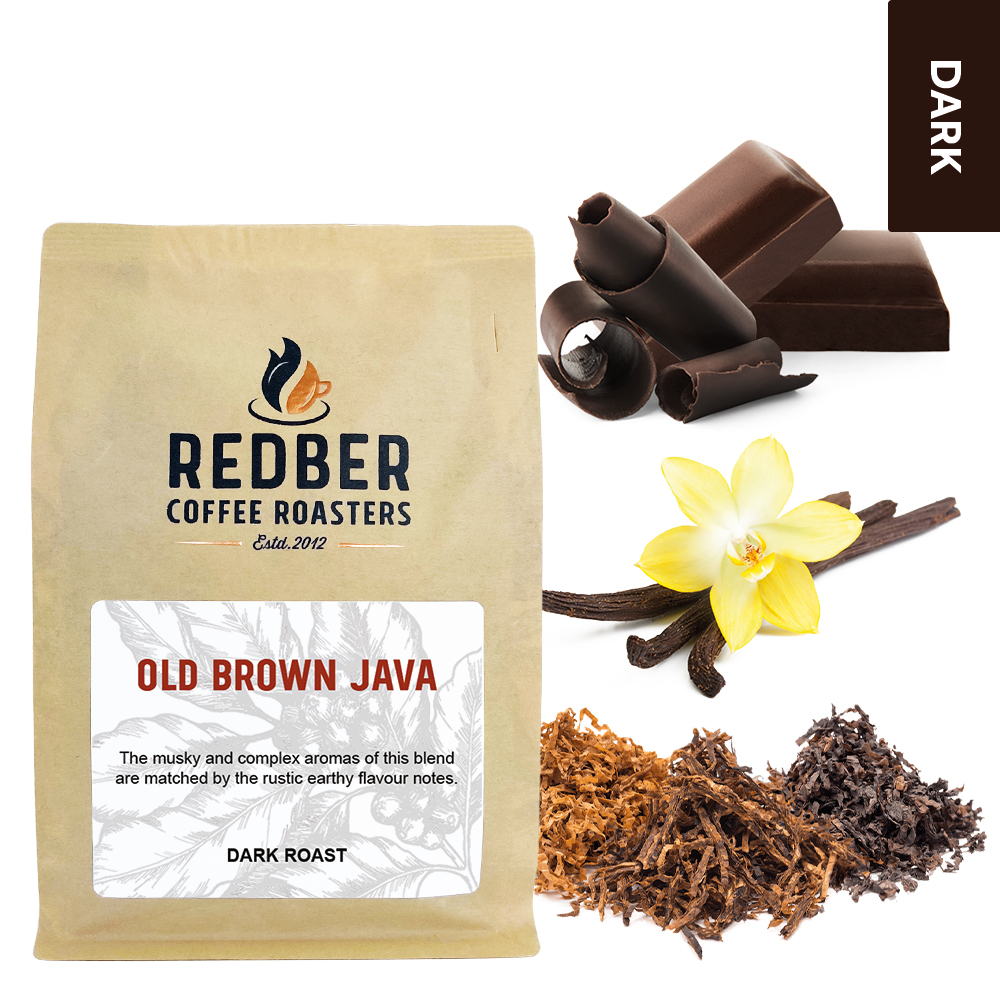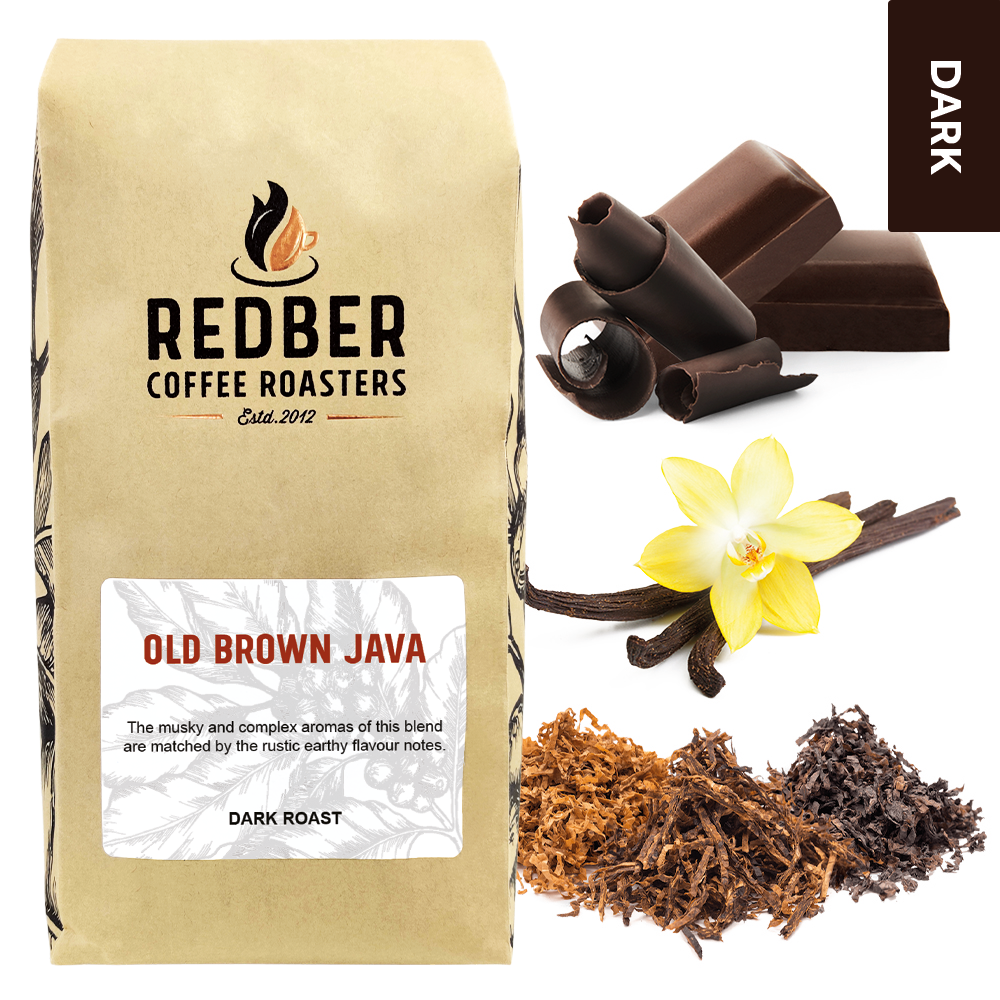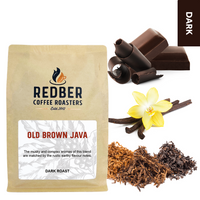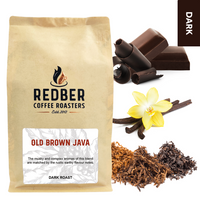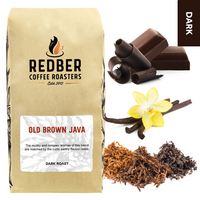 OLD BROWN JAVA - Dark Roast Coffee
The flavour of these Arabica coffee beans is truly unique, and similar only to our Monsoon Malabar in spiciness. One of our most popular coffees. 
What you need to know...
Flavours - earthy, musky, spicy, tobacco no

tes

Aroma - vanilla
Body - full-bodied
Acidity - low
Perfect for...
Espressos and milky drinks such as lattes and cappuccinos. 
Old Brown Java, is also known as Old Brown coffee, or Old Government Java. The coffee is grown on the old colonial estates on the east end of Java Island in Indonesia. Old Brown Java was traditionally used as ballast on sailing ships travelling to Europe in the 16th and 17th Centuries, where the sea water gave the coffee a distinct flavour.
Its mild acidity, heavy-bodied taste and sweetness is still attained through a weathering process which can take from 2 to 7 years. The green coffee beans which are milled but not yet roasted are then exposed to the region's moist, warm air throughout the rainy season. The 'monsooning' process results in a strengthening of the coffee's taste, a weakening of the acidity. There is also a distinct colour change from the original green tint of the coffee beans to a light brown colour.