Monin Syrup 700ml - Roasted Hazelnut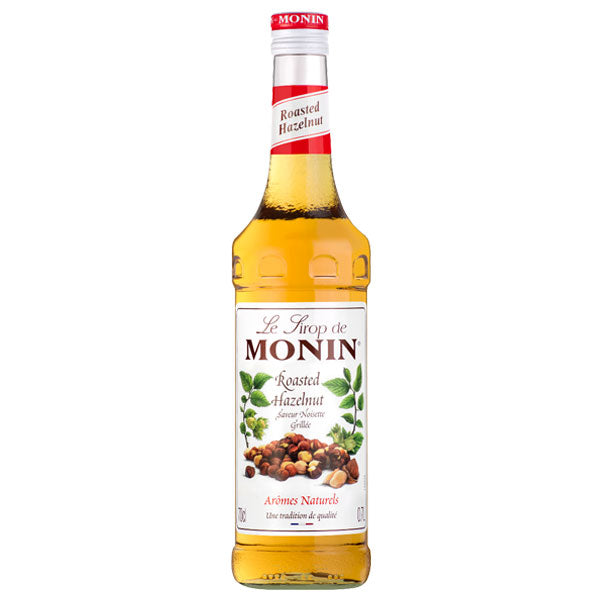 Monin Syrup 700ml - Roasted Hazelnut
Building on the popularity of MONIN Hazelnut in speciality coffees. MONIN Roasted Hazelnut was developed to deliver a more powerful hazelnut flavour which would complement even the strongest coffee. 
This Monin Syrup is Perfect for: 
Coffee, Dessert drinks, Milkshakes

Ingredients:
Allergens in bold. 
Sugar, water, natural flavouring, concentrated lemon juice, colour: E150a, preservative: E202. Contains hazelnut extract.

Energy: 314 kcal / 1311 kJ; Fat: 0 g, of which saturates: 0 g; Carbohydrate: 78.5 g, of which sugars: 77.9 g; Fibers: 0 g; Protein: 0 g; Sodium: 11.3 mg; Salt: 0.03 g