MEXICO MOUNTAIN WATER DECAF Medium-Dark Roast
DEC-MEMOMD-BE250
This coffee produces nice spicy, chocolate, sweet and lemon flavors with a bright acidity and clean aftertaste.
The Decaf MWP Mexico HG is a traceable single estate coffee from the Finca La Laja farm close to the village of Huatusco in the state of Veracruz. La Laja is owned by Hermilo Sampieri. For three generations, the Sampieri family has produced coffee on approx. 500 ha of La Laja farm at 1,100masl utilizing an average temperature from 15-22 Grad Celsius, fertile soil and a tropical climate with annual rainfall of 2000 ml. Today, the farm is certified for its sustainable production with RFA and 4C. The name "La Laja" is derived from the name of a stone common in the region of Huatusco, Veracruz.
The harvest can go from October/November up through April. Using water from the glaciers of the highest mountain in Mexico, a method called Mountain Water Process, the Mexico HG is immersed to extract caffeine. This method allows the green beans to maintain their flavor, as the water passes through a filter that removes the caffeine from the water, so that the water can be re-used with just the bean profiles it originated with. This method is done by DESCAMEX (Descafeinadores Mexicanos).
Customer Reviews
08/08/2021
Jacky S.

United Kingdom
Lovely tasting coffee
Good choice with full flavour
03/08/2021
Jim G.

United Kingdom
Top drawer as always
Bought a small bag to try decaf and it is superb. Great distinct flavours, brew mine in a filter pot.
23/07/2021
Ian E.

United Kingdom
Great Coffee & Great Service
What can you say? Great coffee at great prices & speedy delivery! Almost perfect. Why almost & not just perfect? Because I do wish there was a larger decaff selection available!
11/06/2021
Rachel J.

United Kingdom
Finding the right grind
I have a De Longhi espresso machine, so assumed espresso grind would be the one I needed but this proved to be too fine, clogged the machine, so then my next order I got a fine ground bag, which was fine. So my next order I got all fine. I've started the decaf but it's now not fine enough and my coffee tasted weak and if dishwater, so I whizzed it a bit in a blade grinder, thinking I should get more flavour. But that tasted really weak as well. So, I can't give this coffee a very good rating I'm afraid. Is it the coffee or the grind… I don't know. The only solution is to buy beans and a grinder and do it myself. I've got 4 more bags of fine ground coffee to get through first, before I make a difficult decision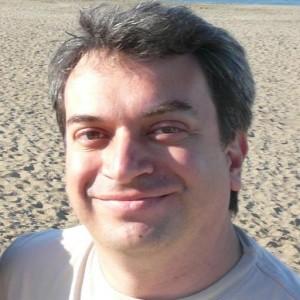 NM
08/04/2021
Neil M.

United Kingdom
Good flavour, but difficult to extract the right amount from the grind
I have to say, this is not as good as the Columbia Medellin, I keep going back to it to see if I can get a good result, but it's just not quite as consistent. Still very drinkable but not quite as good overall.