ETHIOPIA NATURAL DJIMMAH - Medium Roast Coffee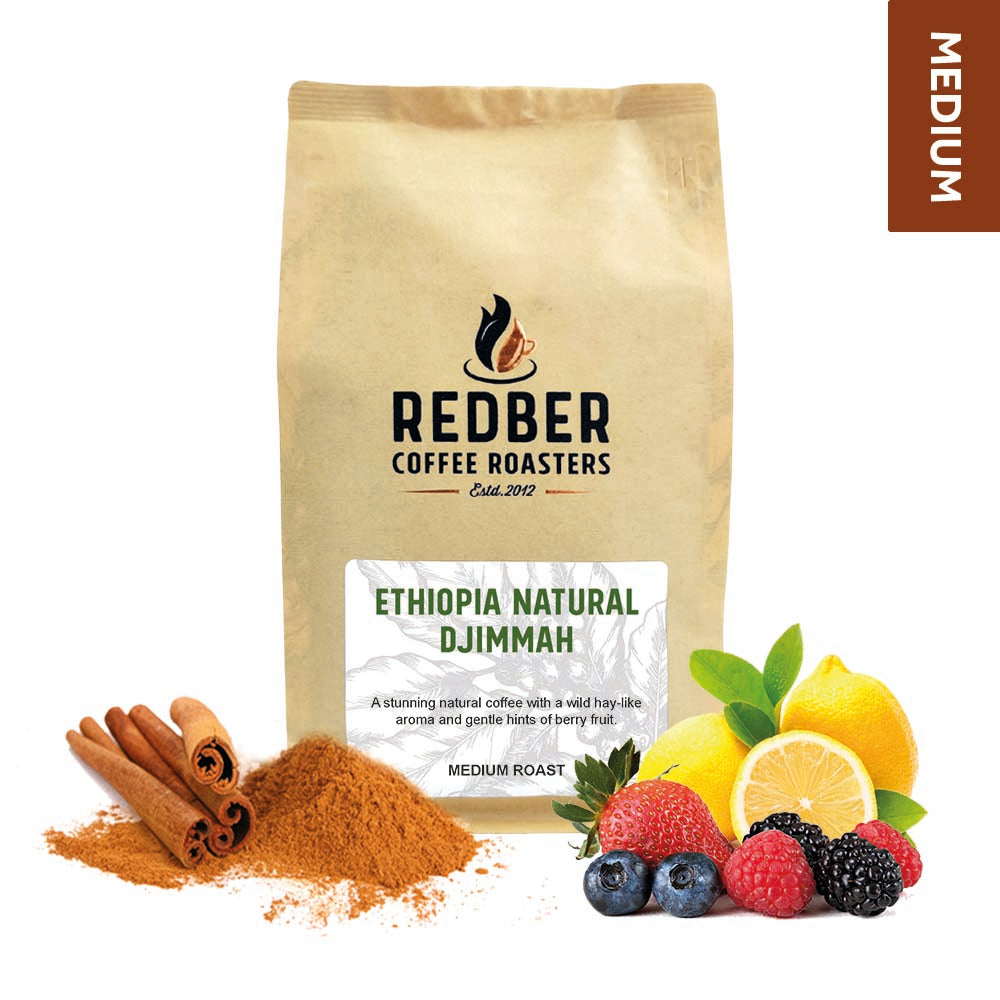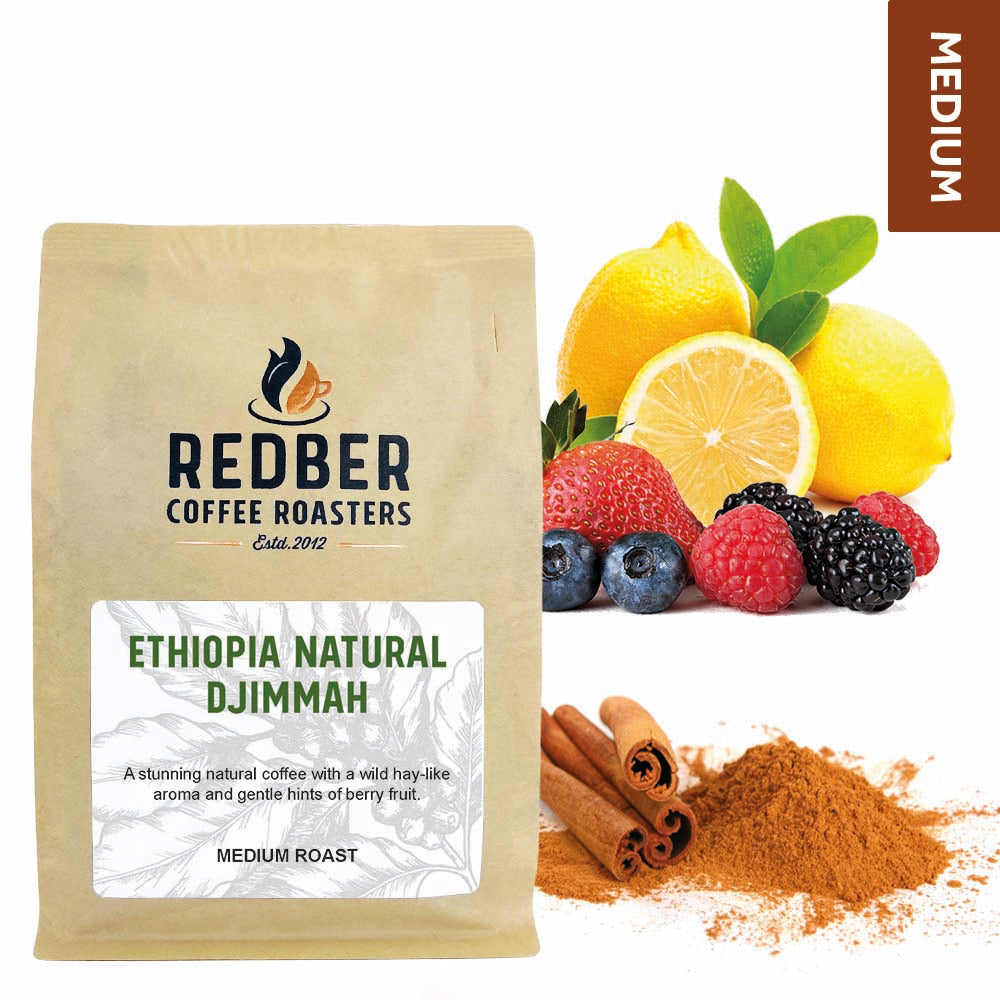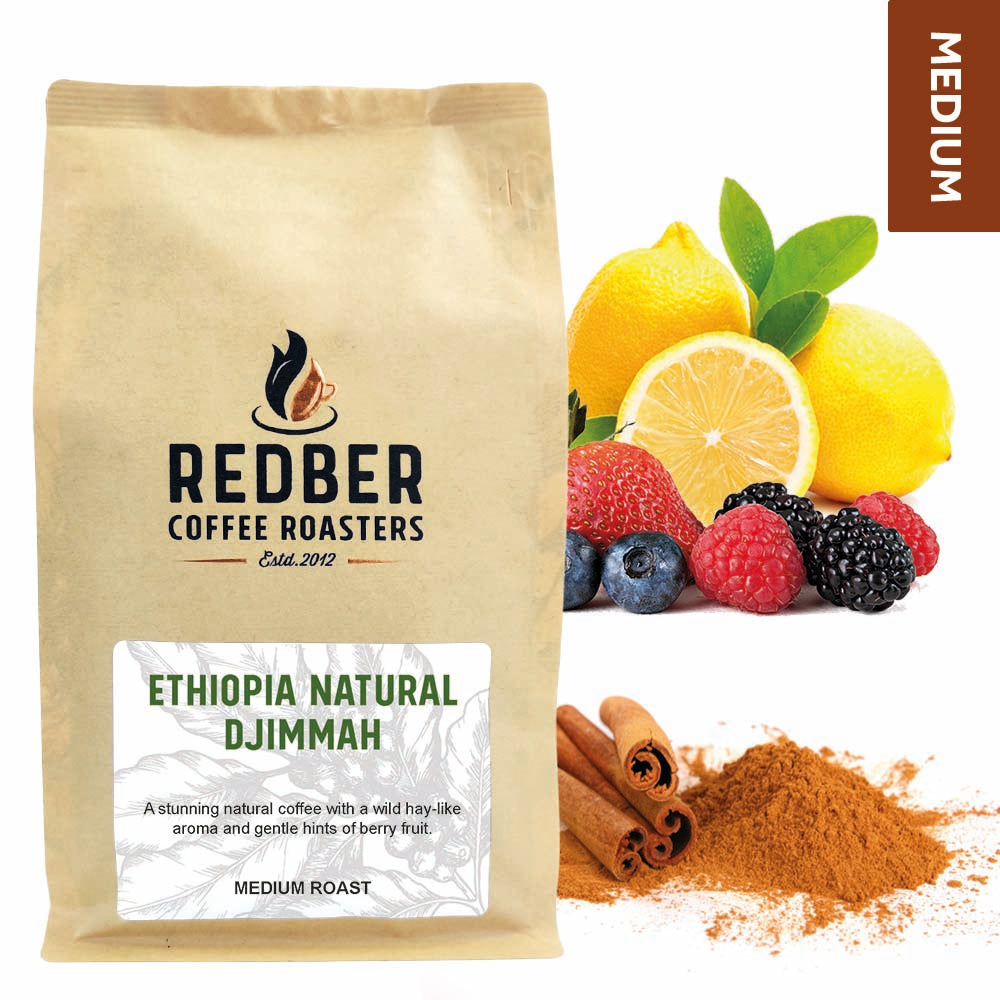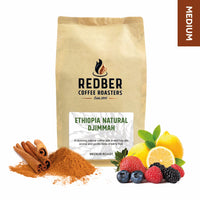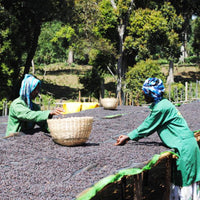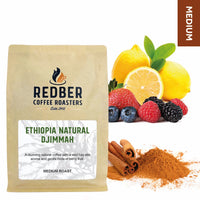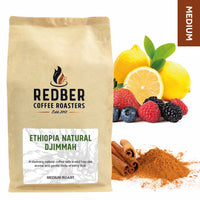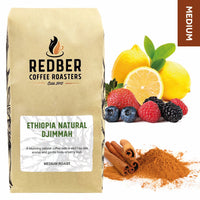 ETHIOPIA NATURAL DJIMMAH - Medium Roast Coffee
Natural Djimmah coffee is unlike most unwashed African Arabica coffees, with it's clean cup and smooth body. It has a wild hay-like aroma, with gentle hints of berry fruit. On the palate there is an initial flavour of lemon followed by notes of berries and cinnamon with a sugarcane sweetness. This is a beautifully smooth natural coffee, comforting and understated and incredibly easy drinking. 
What you need to know...
Flavours -Berry fruit, Cinnamon, Lemon citrus
Aroma - Hay, Berry fruit
Body - Smooth, Creamy
Acidity - Bright
Perfect for...
Cafetiere, drips and filter coffees at any time of the day. 
The finer details... 
Origin: Ethiopia 
Region: Djimmah
Altitude: 1650-2000 metres above sea level
Variety: Heirloom Ethiopian Varieties
Harvest Period: November - January
Processed Method: Natural, Sun-dried
Many of our certified Ethiopian offerings come from Oromia Coffee Farmers Cooperative Union (OCFCU), a small-farmers owned cooperative union which has members from all coffee growing areas in Oromia regional state. Established in 1999 to facilitate the direct export of coffee produced by small farmers cooperatives, OCFCU works exclusively in Oromia Regional State, which accounts for 65 percent of the country's total coffee growing land. Oromia, along with their General Manager, Tadesse Meskela, have been internationally recognized for their implementation of farmer support programs.
OCFCU has an excellent reputation for supporting its members and their communities. The Union pays 70% of its net profit back to the cooperatives, who in turn pay 70% of their profit to the member farmers. Farmers benefit by being paid three times in one season, allowing for greater stability. This strategy of support has enabled OCFCU to grow from 34 primary cooperatives representing 22,691 household farmers to 217 primary cooperatives representing 200,000 household farmers. OCFCU maintains a members bank to provide much needed pre-harvest financing, a major impediment for Ethiopian farmers. They also provide their farmers with insurance options to cover coffee against loss.
Along with focusing on farmer equity, Oromia has recently opened a new cupping lab to continue their commitment to quality control. The processing facility has a volume of nearly 5-7 tonnes of coffee per day, creating jobs for 600 – 900 temporary employees.