Emma Bridgewater Folk Rosehip Mum 1/2 Pint Mug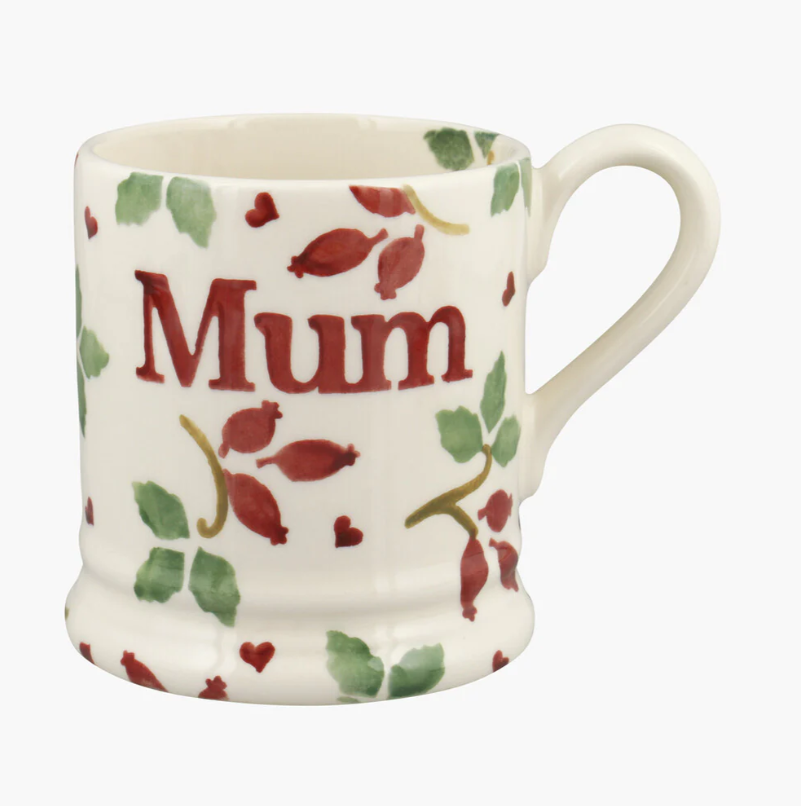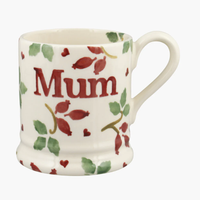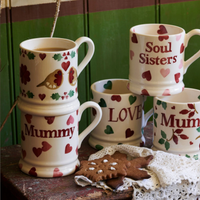 Emma Bridgewater Folk Rosehip Mum 1/2 Pint Mug
A special mug for a special mum: our Pink Rose Mum 1/2 Pint Mug.
All pottery is handcrafted and hand decorated in a factory in Stoke on Trent, England.
Product Details:
Dimensions: H:9cm W:12cm D:8cm
Capacity: Approx. 300ml
Material: English Earthenware
Dishwasher safe: Yes 
Not recommended for use in the microwave. 
This mug was handcrafted and hand decorated in Stoke on Trent, England. Product Code: 1FHM010002