COSTA RICA Dark Roast Coffee (AMAPOLA TARRAZÚ)
ORI-CORIDA-BE250
Here at Redber we only roast our AMAPOLA TARRAZÚ Costa Rican coffee to Order - All of our Costa Rican coffees are fresh and never stored!
This AMAPOLA TARRAZÚ COSTA RICAAN Dark Roast Coffee is vibrant and lively, with fragrant aroma of soft spices and nutty undertones.
AMAPOLA TARRAZÚ Costa Rican Coffee Notes:
Flavours - nutty
Aroma - floral
Body - creamy
Acidity - pronounced
Perfect coffee for...
Espresso based drinks. aeropress, filter coffees.
AMAPOLA TARRAZÚ Coffee finer details... 
Country: Costa Rica
Region: Tarraz

ú

Altitude: 1,350 m above sea level 
Varietal:

Caturra, Catuai

Harvesting Period:

December - February

Processing: Washed, drum dried
Crossing the picturesque passes just south of the Central Valley, we uncover Tarrazú. The word "Tarrazú" itself is derived from the ancient Huetar Indian tribe that once inhabited this zone. Amapola grows on these steep slopes in the regions of Los Frailes and Bustamante.
The perpetual springs provided by the proximity to the Pacific Ocean are major factors that contribute to this high quality coffee. Needless to say, the region has a very strong coffee culture and is proud of being the forbearer of quality, providing one of the best coffees in the world.  
The natural beauty of the region has triumphed over environmental adversities. Those involved in the growing and milling process are deeply committed to protecting their environment and to preserve the crystal clear rivers and scenic valleys.

Customer Reviews
22/07/2021
Michael S.

United Kingdom
Consistently excellent coffee
Redber never fail to deliver superb coffee from all destinations around the world. Their sourcing is excellent, and this Costa Rica Amapola Tarrazu maintains their reputation for quality coffee at very competitive prices.Would highly recommend.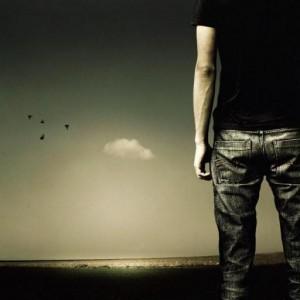 EV
07/04/2021
Eduard V.

United Kingdom
Loving it
Great flavours and aromas
05/04/2021
neil s.

United Kingdom
COSTA RICA AMAPOLA TARRAZÚ - Dark Roast Coffee
Great coffee,floral taste but not overpowering,really liiked this.
13/03/2021
jonathan g.

United Kingdom
Great coffee; great service
This is one of my top two go-to coffees from Redber ( the other being Columbia Huila ). Never fails. I like to keep trying other coffees but this is on my order every time. Great vale and service from Redber every time.
12/02/2021
SUZAN D.

United Kingdom
Lovely
Nice tasting, chocolatey and Costa Rican - what's not to like?!