COLOMBIA EXCELSO HUILA - Dark Roast Coffee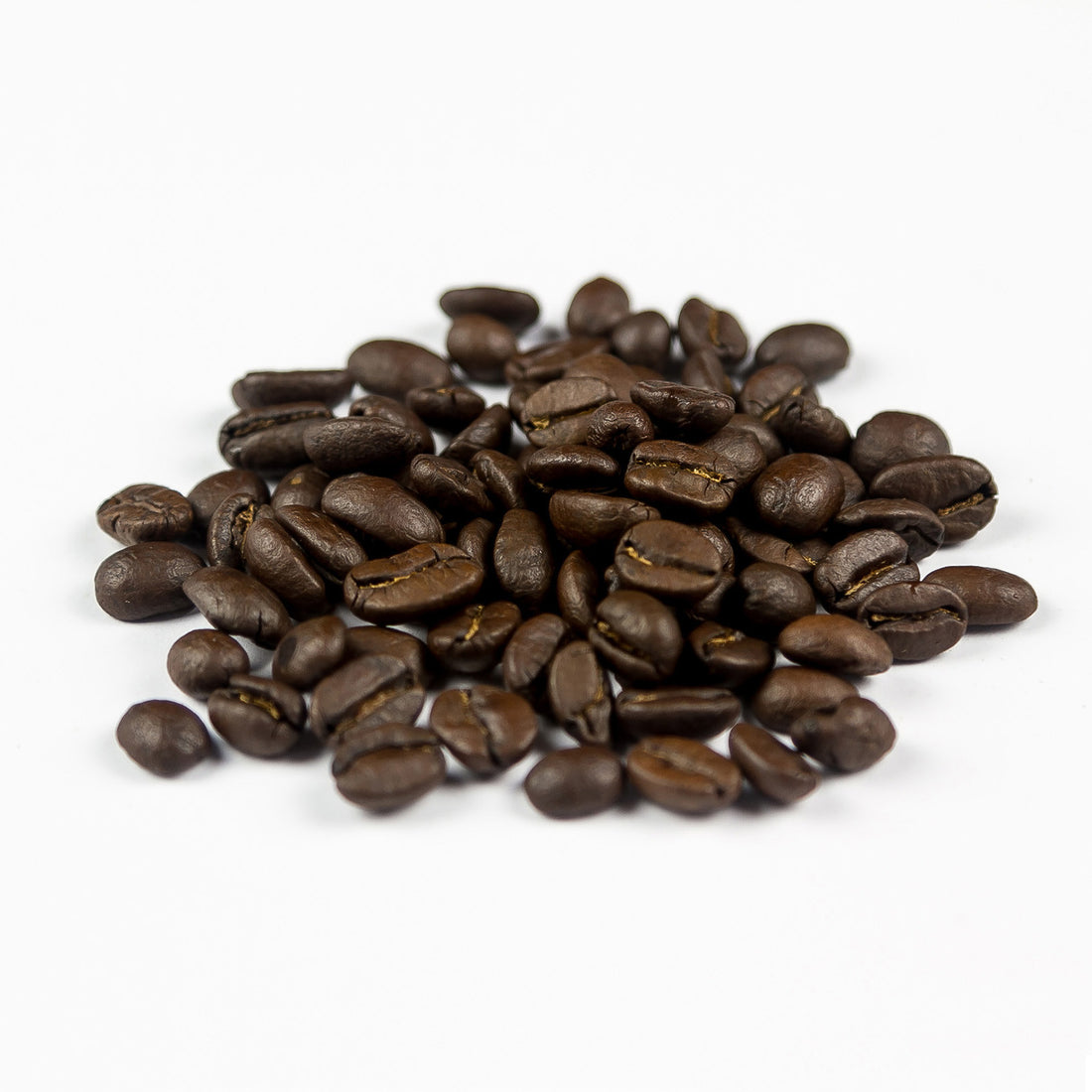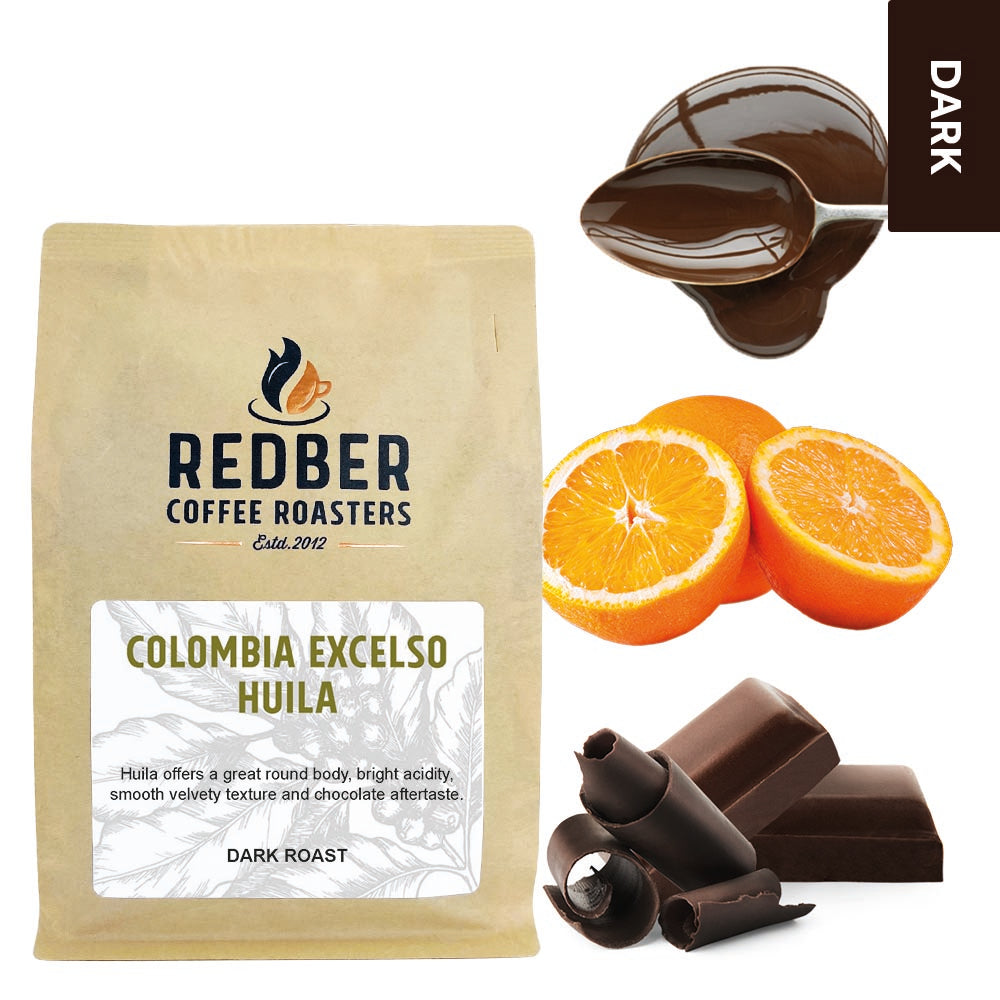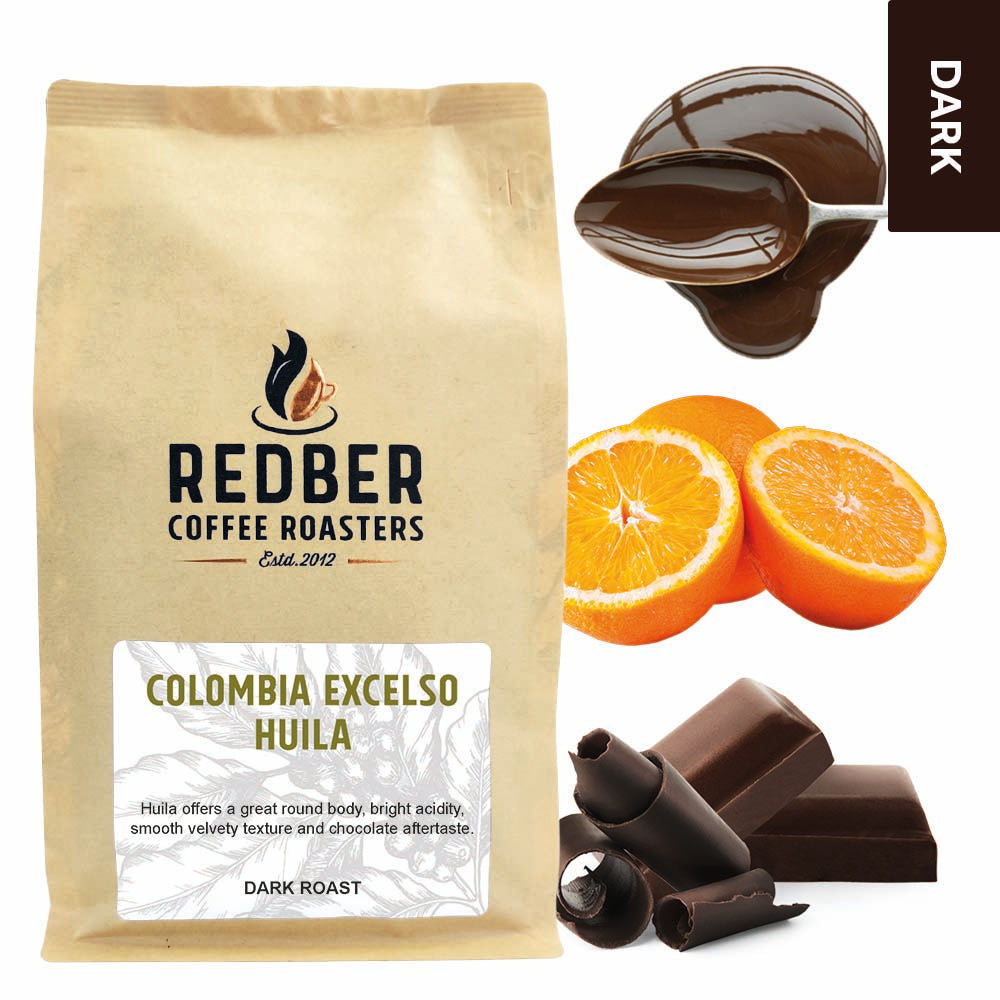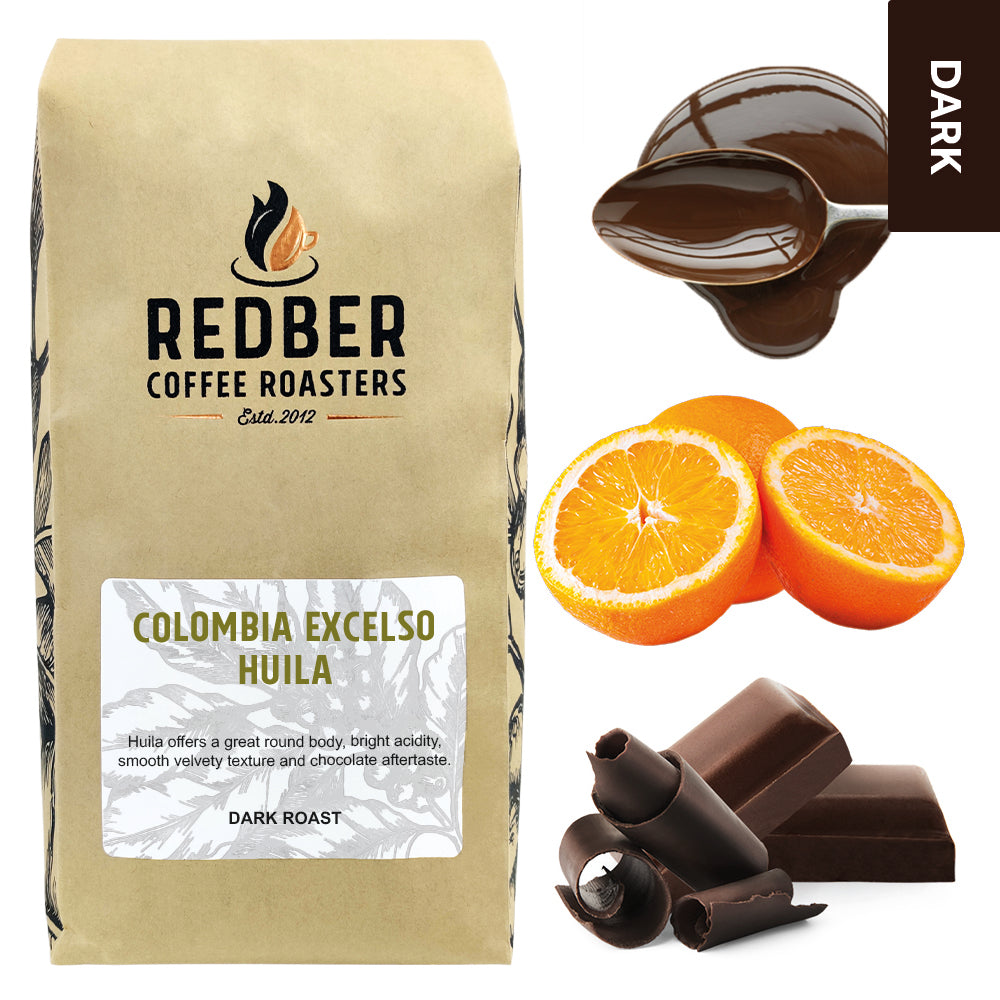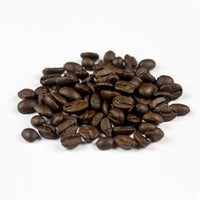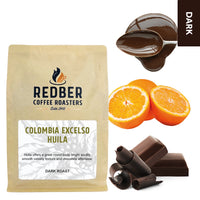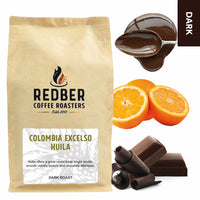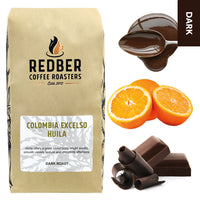 COLOMBIA EXCELSO HUILA - Dark Roast Coffee
Colombian Huila coffee in dark roast is a firm favourite, as it offers a wonderfully full-bodied flavour profile characterised by bright acidity, complex notes of chocolate, and a delightfully velvety smooth texture. Redber Coffee highly recommends this coffee variety for all your coffee needs. 
What you need to know...
Flavours -

Sweet citrus and rich chocolate

Aroma - Clean
Body - Round
Acidity - Bright
Perfect for...
Espresso and milky drinks such as cappuccino, flat white and latte. Great as a first cup of the day.
The finer details... 
Origin: Colombia
Region: Various regions
Altitude: 1,200 to 2,000 m above the sea level
Variety: Caturra, Typica, Bourbon
Harvest Period: September - December
Processed Method: Washed 
Colombia is the second largest producer of coffee globally, primarily focusing on washed Arabica varieties, accounting for 12.5 million bag exports, half of which go to the U.S. There are three main varieties grown in Colombia, which are named after the region in which they are cultivated. Colombian coffee is graded by bean size and this particular type is Excelso - screen size 15-16, a size slightly smaller than Supremo. Huila, located in the south of Colombia, has an ideal climate for producing exceptional coffee: volcanic soil, a high elevation, and plentiful rainfall and forest shade. Traditional farming techniques are still used to ensure high quality coffee.