Circular&Co Travel Cup- 8oz - Black & Faraway Blue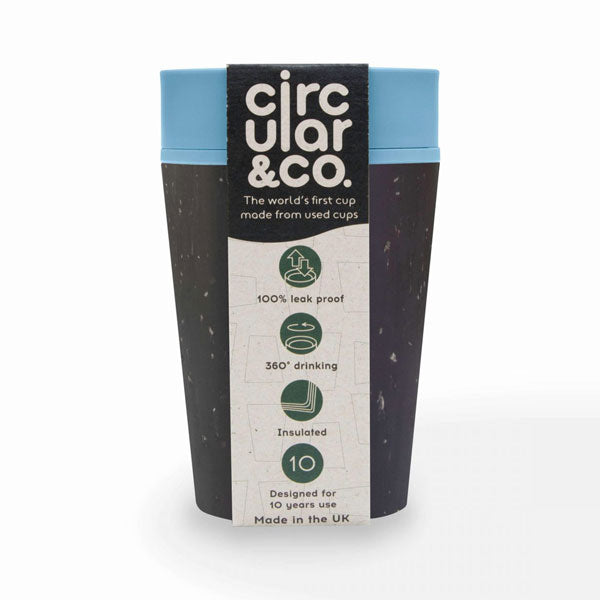 Circular&Co Travel Cup- 8oz - Black & Faraway Blue
Introducing Circular Cup, the world's first reusable coffee cup made from single-use paper cups! 
This multi-award-winning sustainable travel mug is 100% leakproof, the simple push lid mechanism eliminates spills and offers one-hand opening, providing total peace of mind whilst you're on the go. Circular Cup is insulated to protect your hands and keep your drink warm for over 90 minutes, enough for any commute, walk, run, cycle or kids football game on a cold Sunday morning!
 Fancy upgrading authentic coffee experience?
Why not check out our range of coffee bean grinders, coffee machines, coffee glasses, cleaning products, biscuits and our decadent chocolate selections 
 If you want to explore a range of coffees, we highly recommend our monthly subscription service!