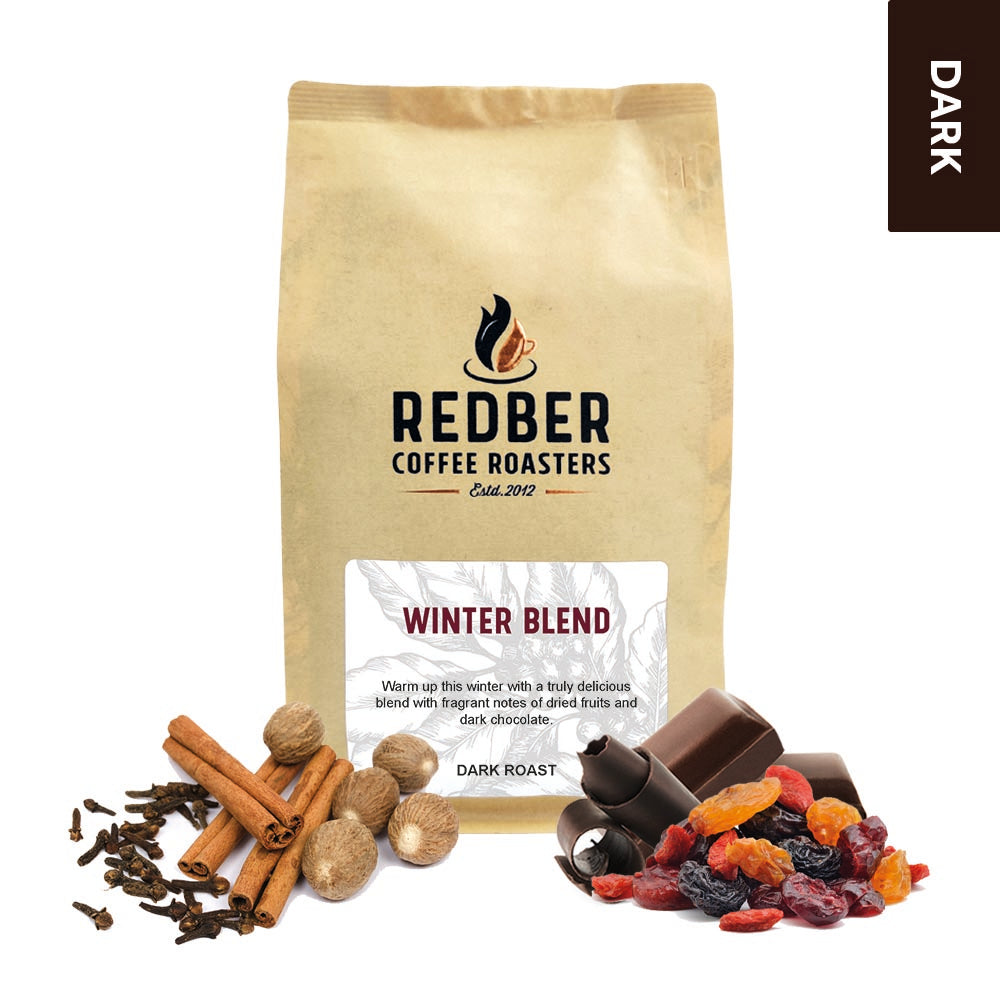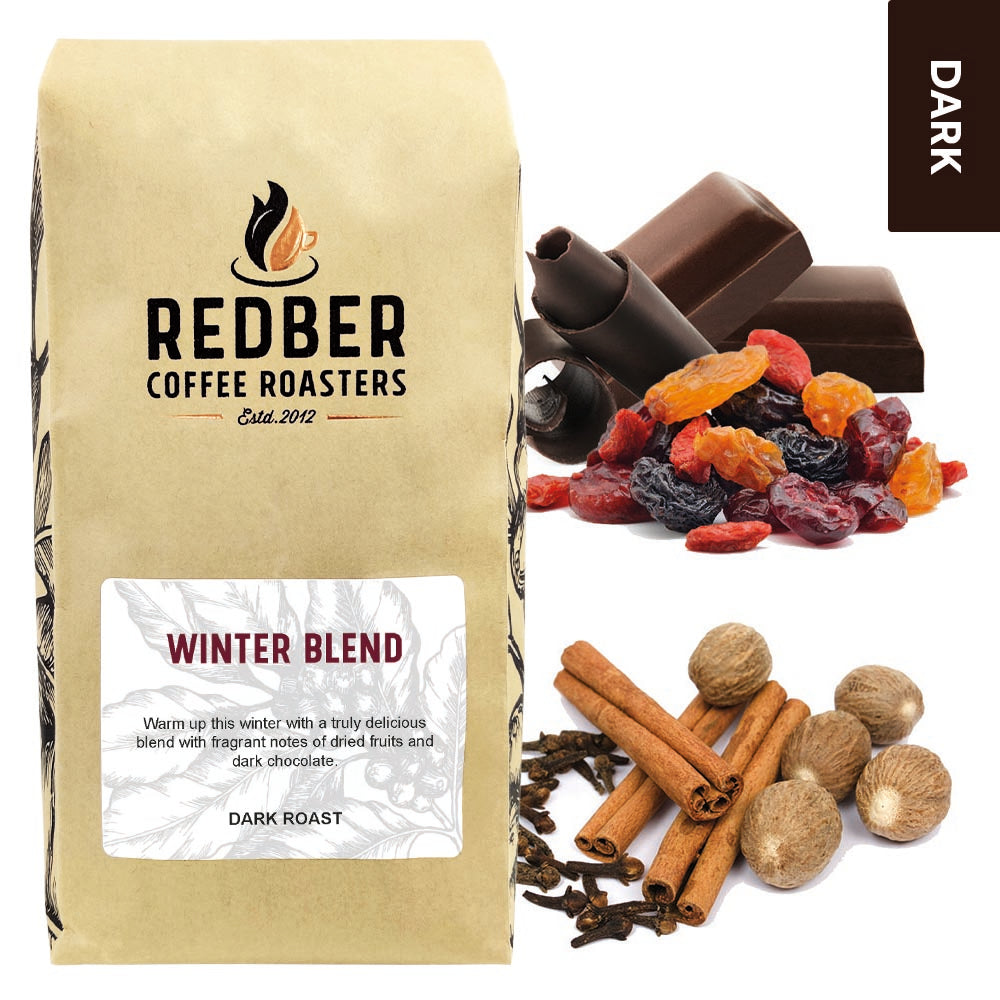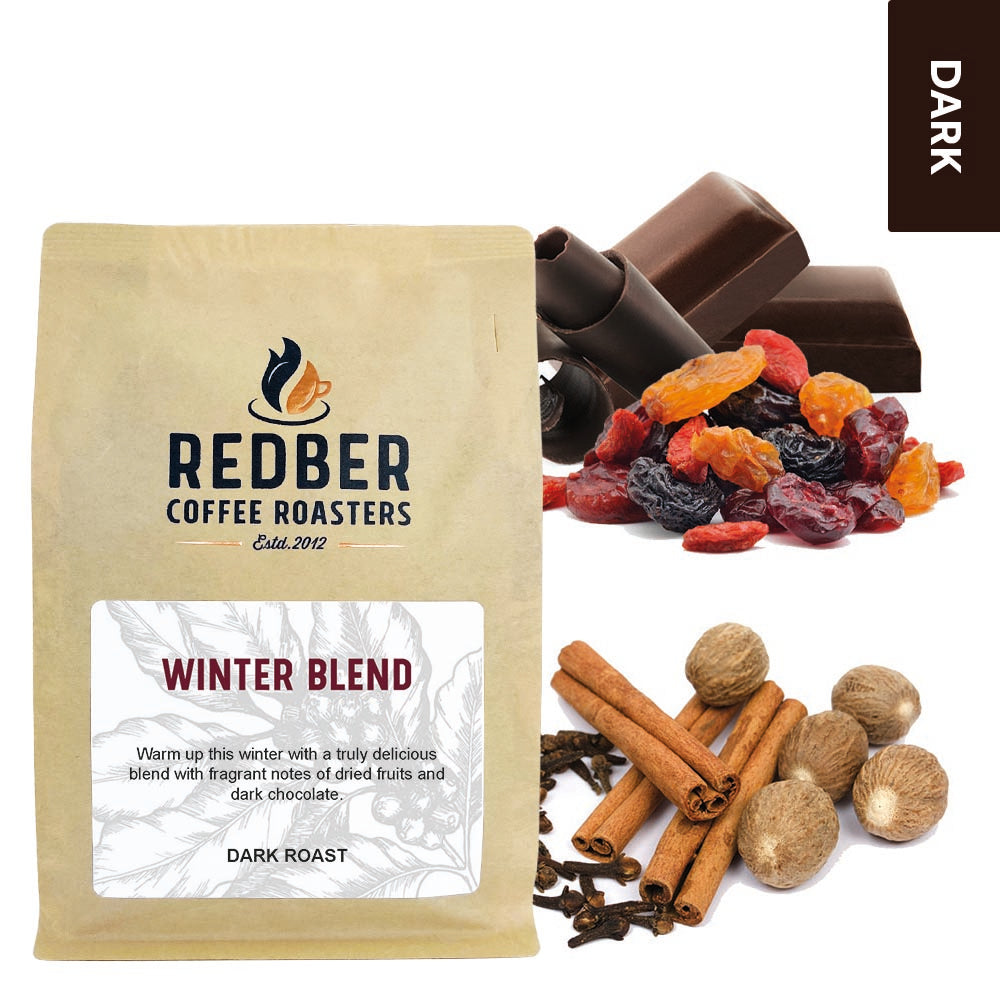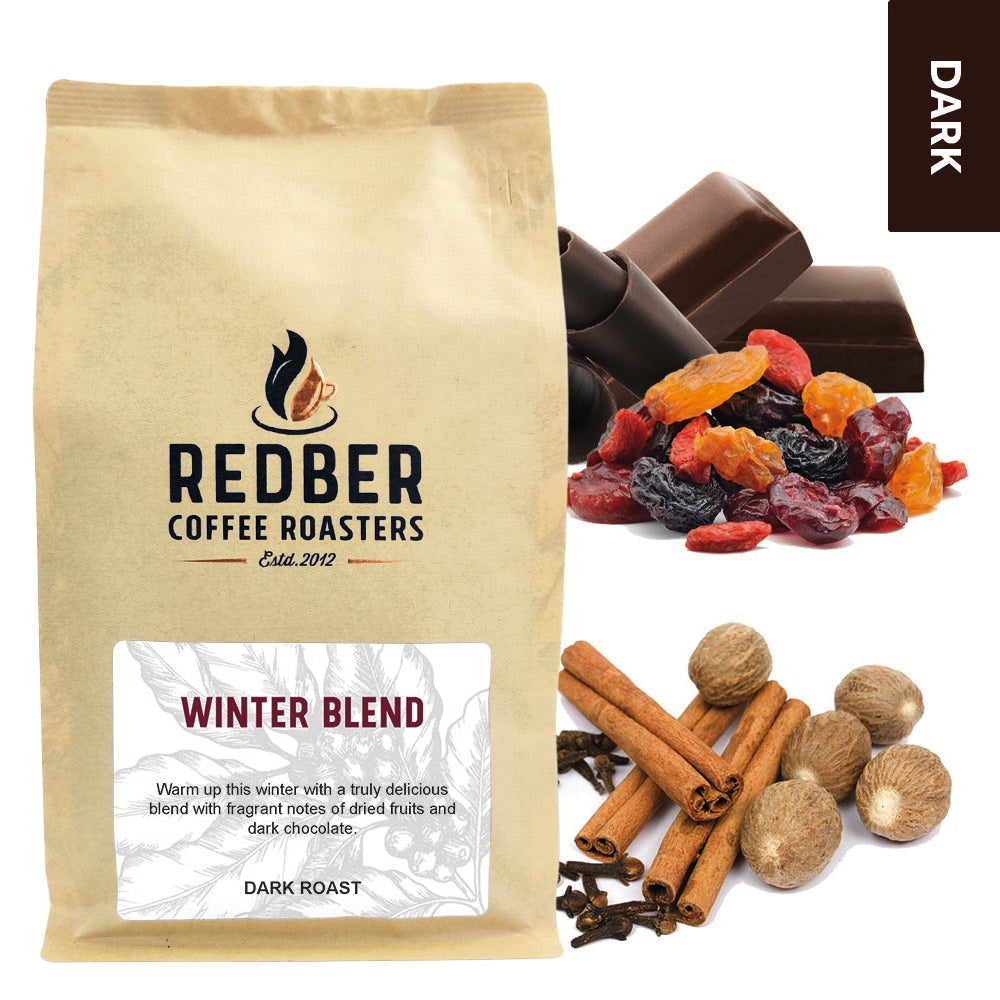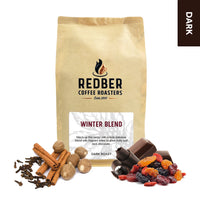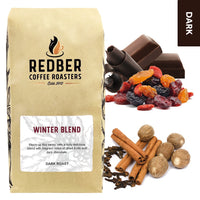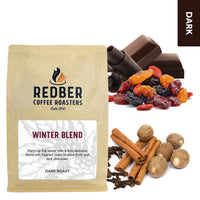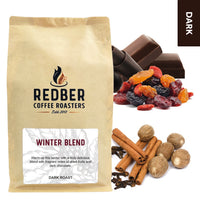 Enjoy the popular Christmas Blend all year around. 
Our Winter Blend is warming and has chocolatey flavour notes. It's a blend of El Salvador Diamante, Brazil Finca Cachoeira and Guatemala Antigua. 
The Brazilian has great characteristics for the core, with its round body, citric acidity, sweet and caramel flavours. It's a very good and versatile base while the mild acidity from the El Salvador balances it out, perfecting the body with its rich and creamy traits, whilst also adding a pleasant festive feel of orange notes. To top it off we added one of our most popular coffees, much loved for its rich aroma, the smooth Guatemala Antigua will also bring to your palate those warm and familiar Christmassy flavours of chocolate and hazelnuts.
The perfect way to warm those frosty weekday mornings and to enjoy with friends in the early evenings. A true winter essential!