CHINA BANKA CATIMOR (WASHED) - Medium-Dark Roast Coffee
ORI-CHBAMD-BE250
About Chinese Banka Washed
Chinese coffee entered the coffee market fairly recently, and is gaining interest from all over the globe. We are very excited to announce our first ever Chinese coffee here at Redber, it's a delicious one and one we recommend!

Banka farm and washing station is based in Menglian Dai, Lahu and Va Autonomous County, Yunnan and is named after the two adjacent villages (Banka Yi and Banka Er) where the coffee cherry is harvested.

Our origin partners, Yunnan Coffee Traders manage Banka wet mill and a portion of the Banka farm, some 100 hectares of land, installing one of the region's first optical sorters, experimenting with processing methods such as yeast fermentation and growing new varieties such as Pacamara and Yellow Bourbon.

Washed coffees are first pulped and then dry-fermented for 18 hours. Next, they are run through density channels before being spread out on drying patios for approximately 5-8 days.
Banka Washed Is Perfect for...

Cafetiere & filter coffees.

Flavours :

 

Crisp Apple, Demerara Sugar, Candied Peel
Aroma:

 

Tropical, with hints of apple like sweetness.
Body:

 

Round body with depth
Acidity:

 

Light to medium with Earl Grey tea like tannins.

The finer details...

Country:

 

China
Region:

 

Yunnan
Altitude:

 

2000m
Varietal:

 

Catimor
Processing:

 

Washed
SCA Score:

 

84
China Banka Catimor Download
Customer Reviews
06/09/2021
Simon B.

United Kingdom
Chinese coffee!
Second purchase of this distinctive coffee. Lightly spiced taste and aroma. Lovers of bold dark brews may want to add extra to their filter/machine.
19/06/2021
Nick R.

United Kingdom
Mild and tasty
A mild gentle taste not something I usually like but great blended with Central American Decaf blend.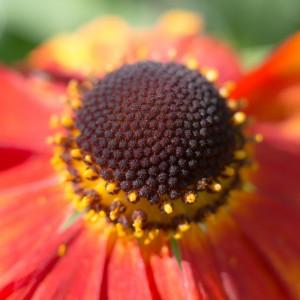 J
18/06/2021
JB

United Kingdom
Mild but pleasant
A nice strong fruity smell upon grinding that becomes far more muted in the cup. Those interested in strong flavours may want to increase their typical dose.