Charbonnel Et Walker Blackwell Rum Truffles - 115g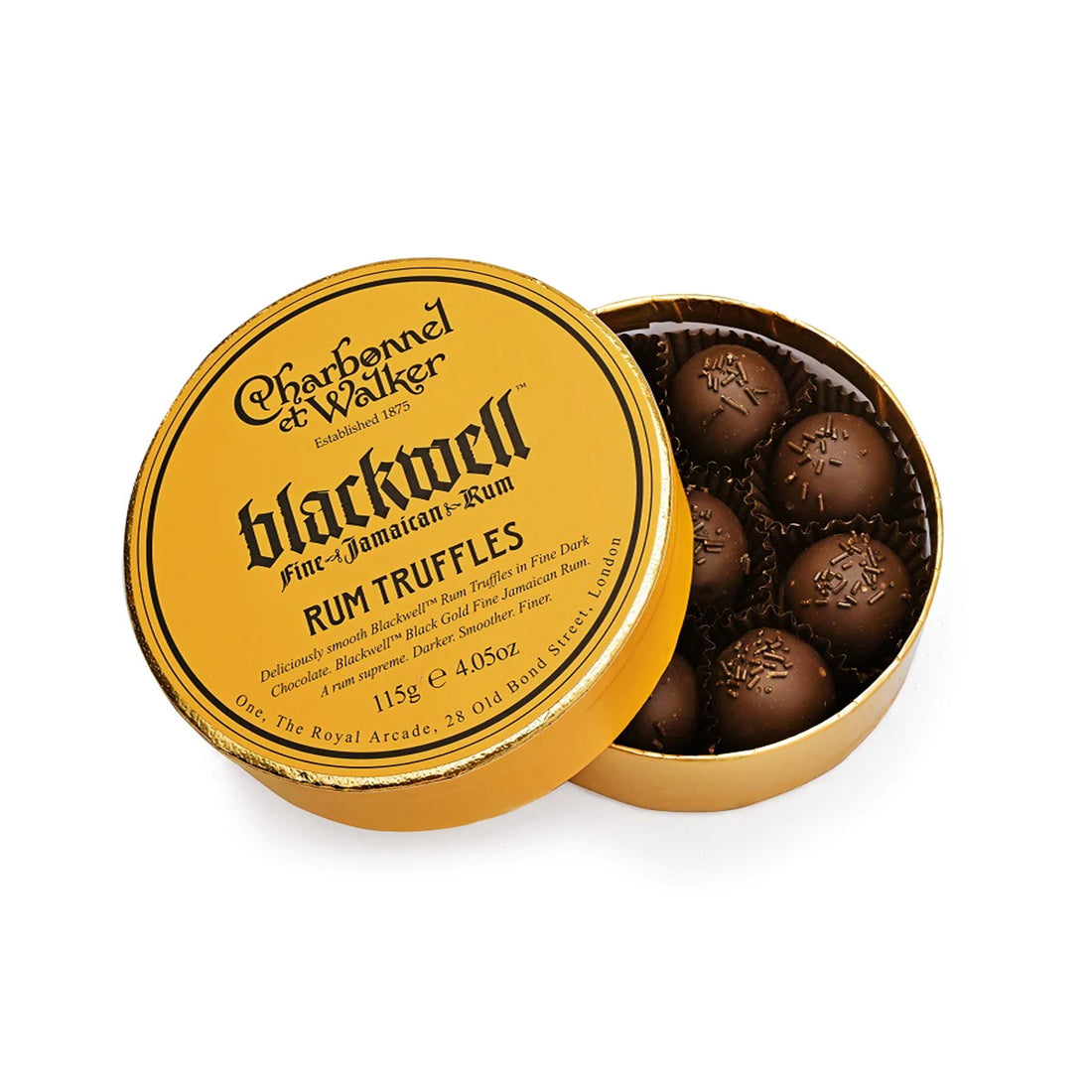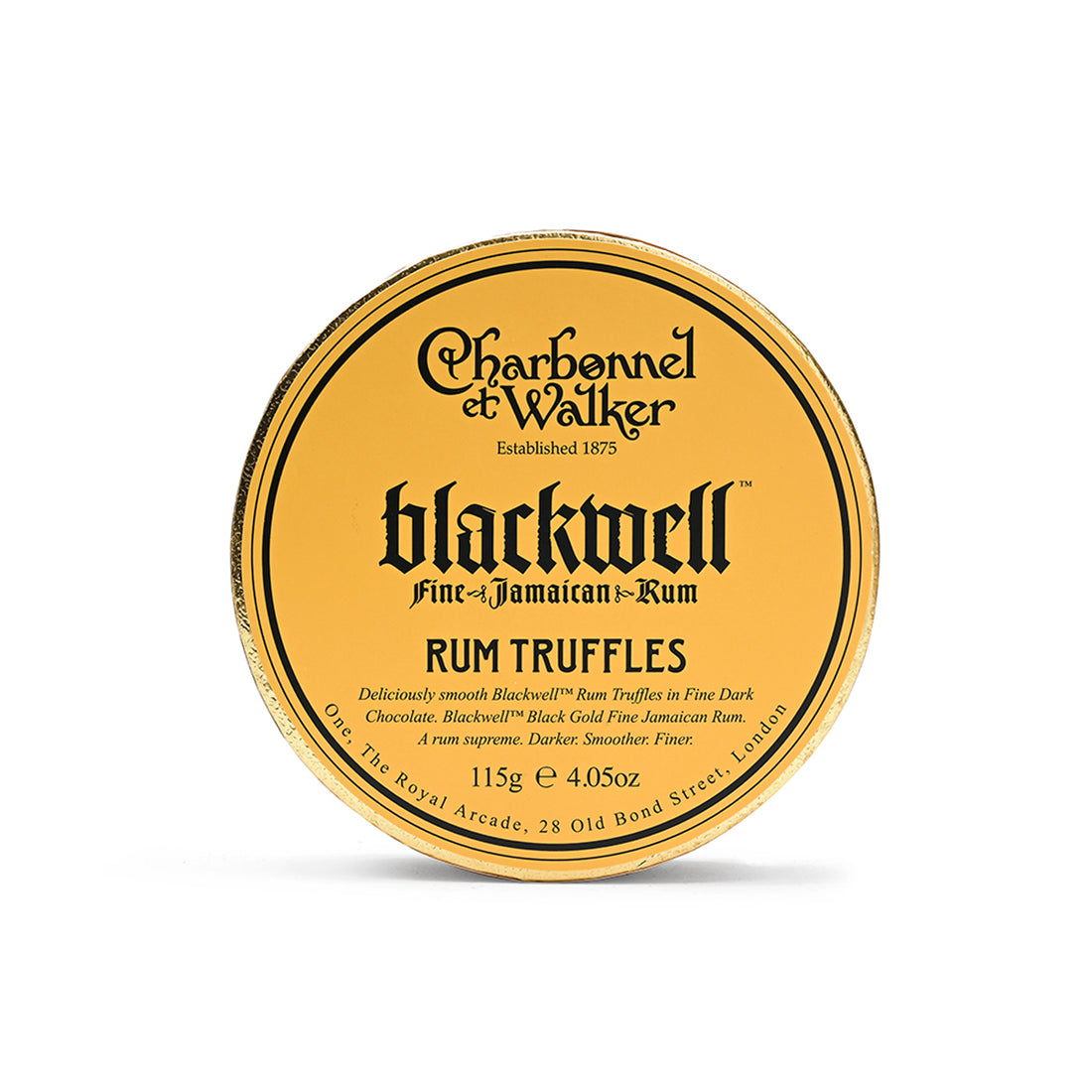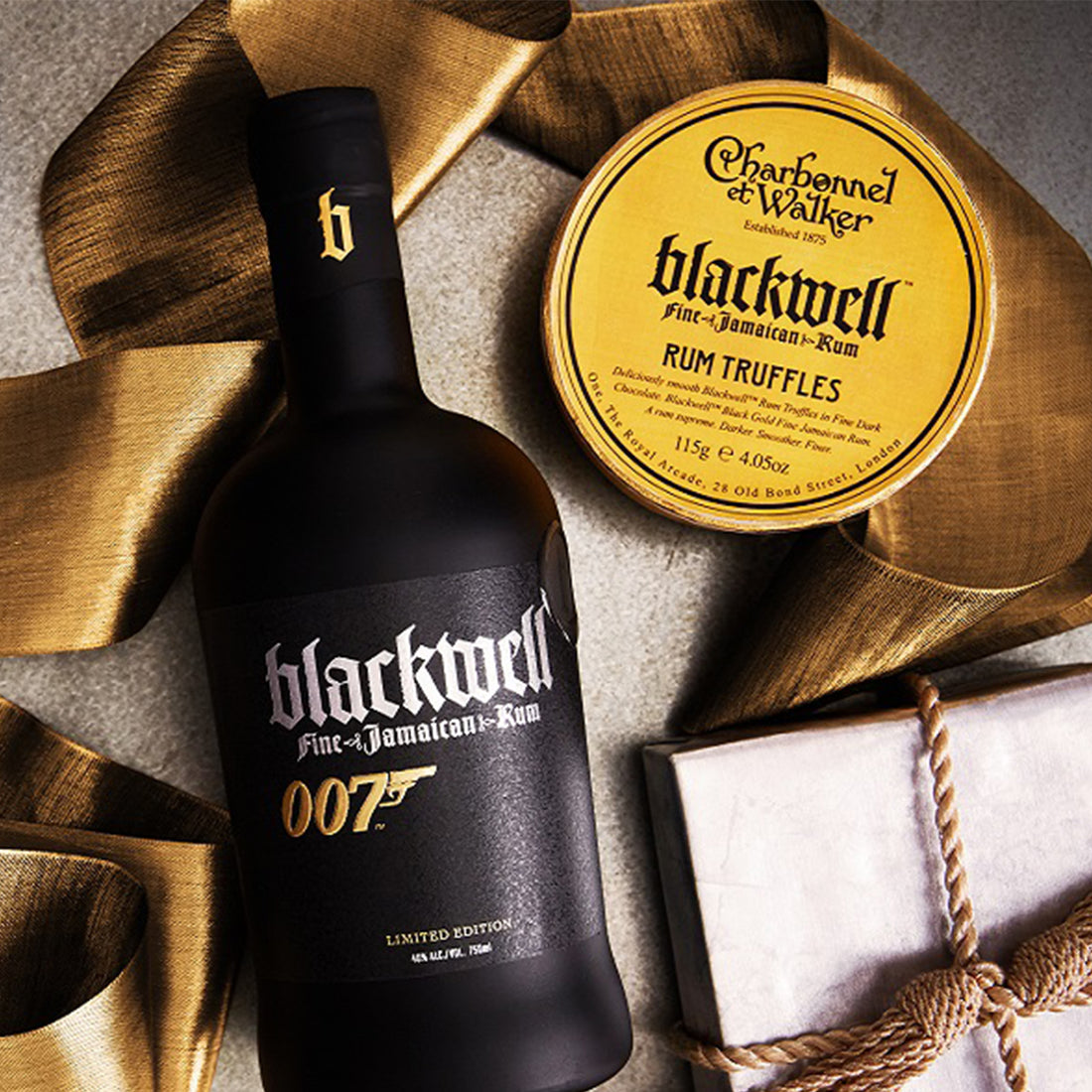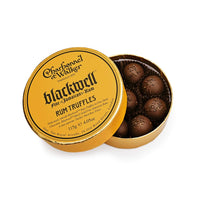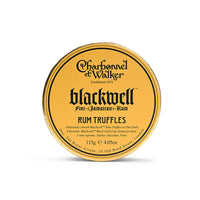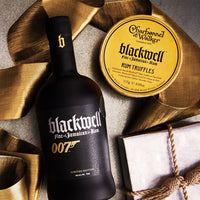 Charbonnel Et Walker Blackwell Rum Truffles - 115g
Escape to Paradise with these deliciously smooth Dark Chocolate Truffles with a Blackwell Rum, Black Gold, Fine Jamaican Rum centre. In collaboration with Chris Blackwell, Founder of Island Records, these Blackwell Rum X Charbonnel Truffles hold an exclusive surprise inside, with access to a playlist curated by Chris himself, enjoy the spirit of Jamaica with many of the finest musicians, from Bob Marley to Miles Davis, Grace Jones, U2 and more.
Ingredients:
Dark chocolate (cocoa mass, sugar, cocoa butter, emulsifer (SOYA lecithin)), milk chocolate (sugar, cocoa butter, whole MILK powder, cocoa mass, emulsifer (SOYA lecithin), natural vanilla flavouring), salted butter (MILK) Blackwell Rum (4.6%), sugar, cocoa mass, natural flavourings, emulisifer (SOYA leithin), MILK fat, fat reduced cocoa powder, whole MILK powder.
Dark chocolate contains cocoa solids 70% minimum. Milk Chocolate contains cocoa soilds 33.5% min and milk solids 20.5% min.
Allergy Advice: Soya, Milk. May also contain traces of other Nuts, Egg and Gluten. 
Suitable for Vegetarians: Yes