Bodum Vacuum Plastic Travel Mug 0.35L, 12oz. - Dark Roast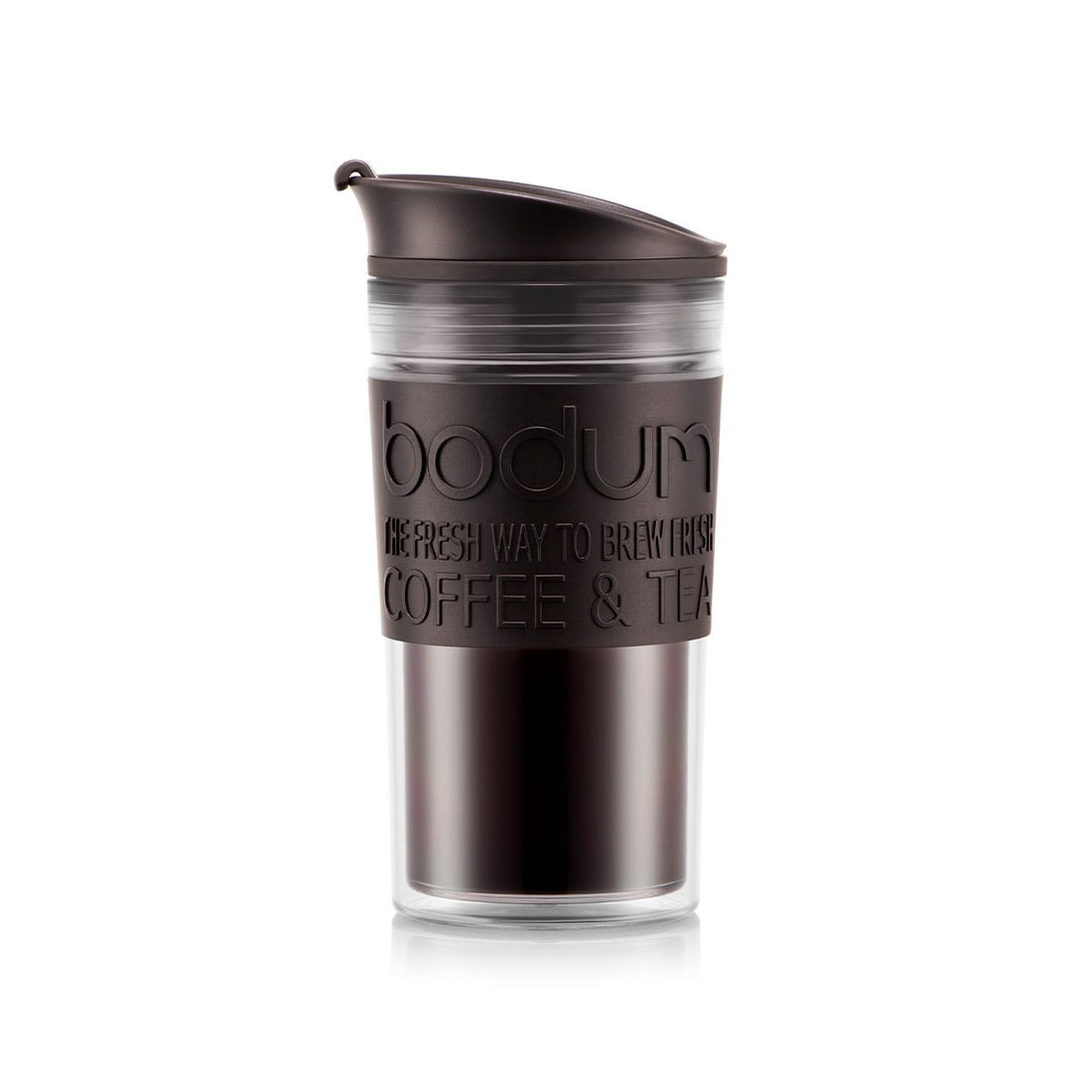 Bodum Vacuum Plastic Travel Mug 0.35L, 12oz. - Dark Roast
Bodum double walled travel mugs are made from plastic, rubber and silicone. The travel mugs have a closable lid with a stopper for the opening. The slip-proof silicone band around them comes in beautiful colours. The mug is dishwasher safe.
Size:

0.35 Ltr. 

Colour:

Dark Roast

Item code:

11103-451B-Y21

The mug is not boxed
Main Features & Benefits
Stylish, practical travel mug for hot and cold drinks.
Made of BPA-free plastic, rubber and silicone.
Double-wall plastic body
Wrapped in a colourful plastic band for safe, ergonomic grip.
Available in a choice of colours to suit any style.
Easy to clean.
Dishwasher safe.
Caution: Please do always keep the mug upright. Due to safety reason, the mug is not leakproof because of possible over pressure.