Bodum Chambord Classic Storage Jar 1 L - Copper - 11654-18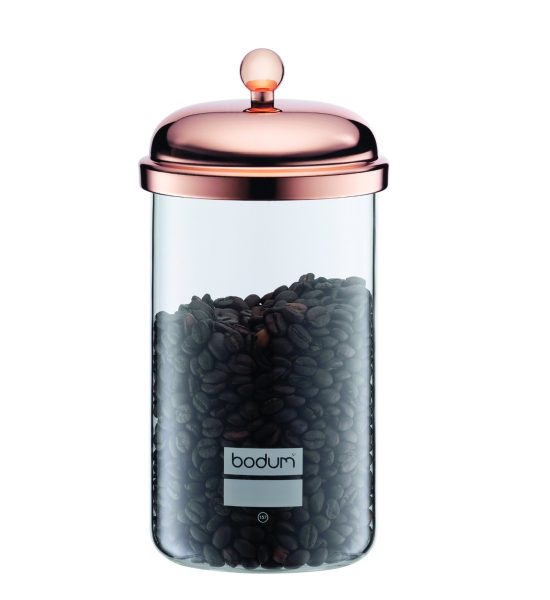 Bodum Chambord Classic Storage Jar 1 L - Copper - 11654-18
Storing coffee beans correctly preserves the aroma and flavour.
A timeless quality and high standard define what a classic is, which is exactly what this Bodum Chambord Classic Copper Storage Jar embodies.
The contemporary styled frame of this Chambord Classic Copper 1 Litre Storage Jar is made from stainless steel, with a high purity copper coating, which is then finished off with a lacquer for long lasting durability.  The Glass is a Borosilicate Glass which is heat resistant.