ALL DAY BLEND - Medium Roast Coffee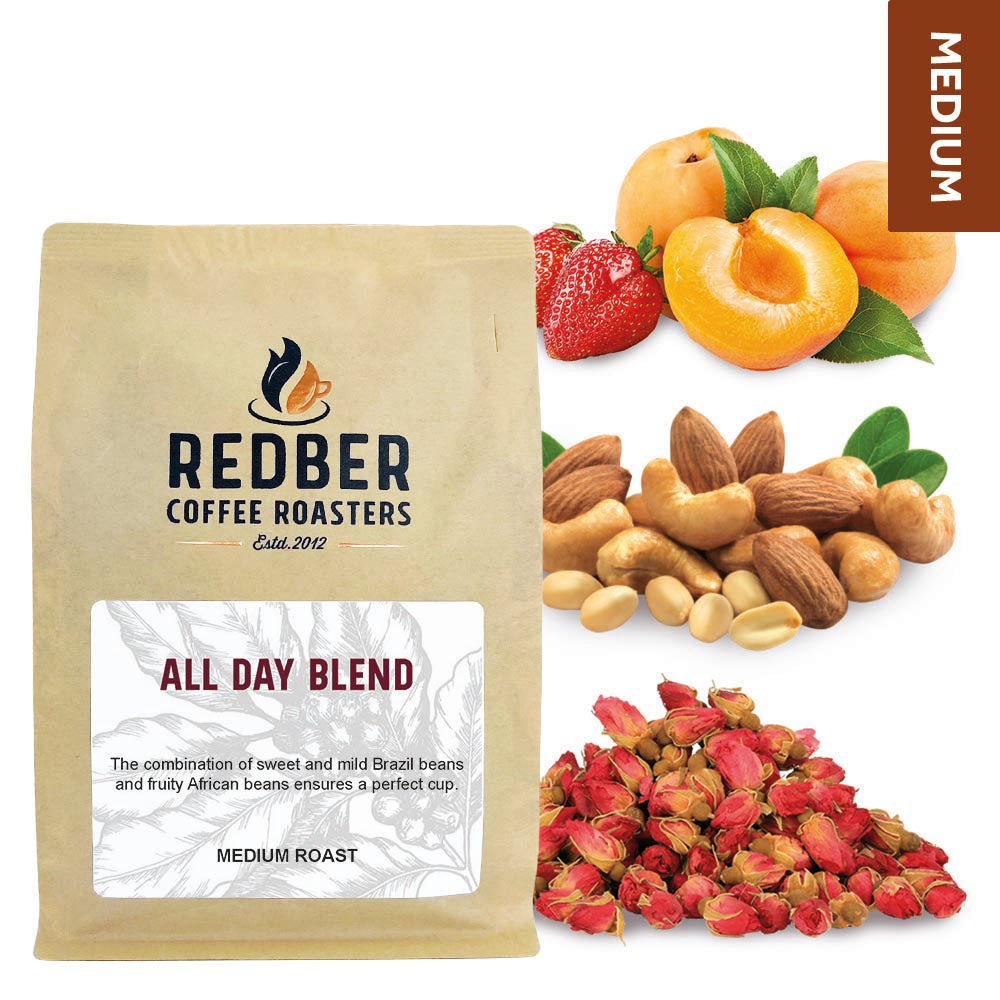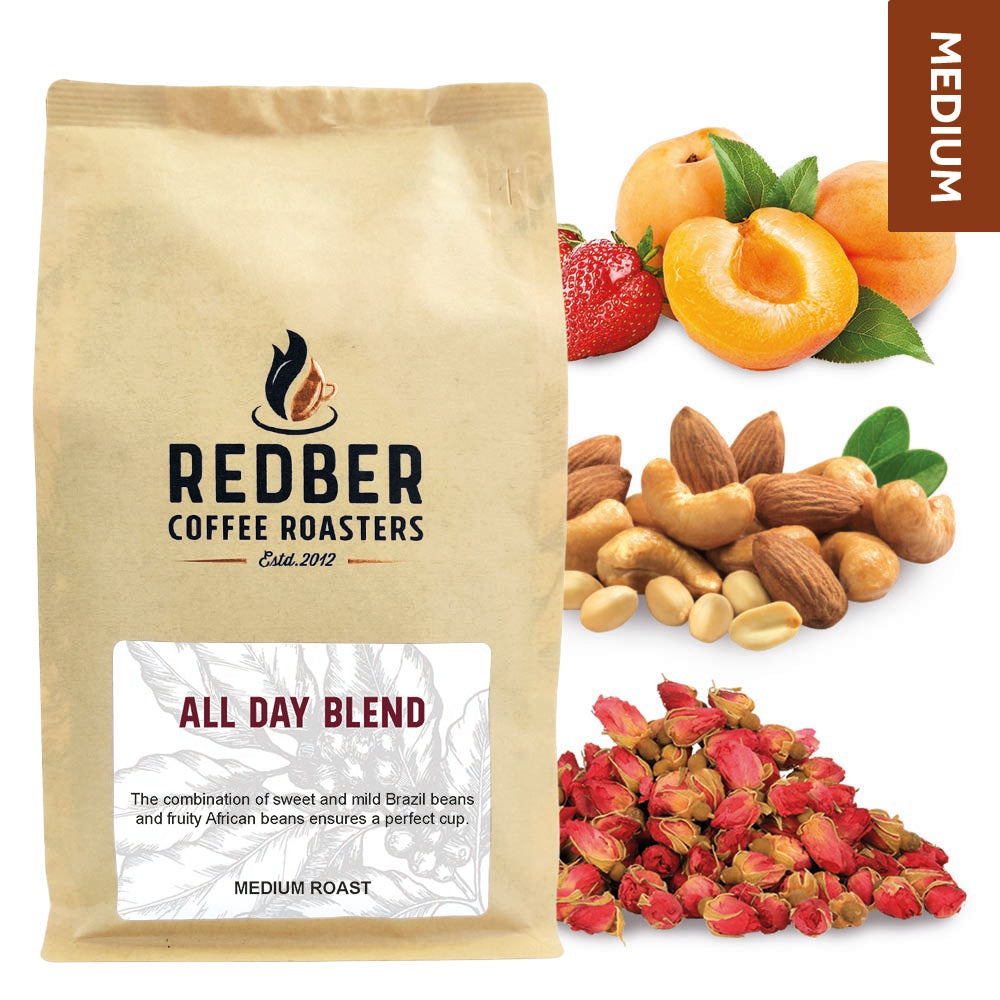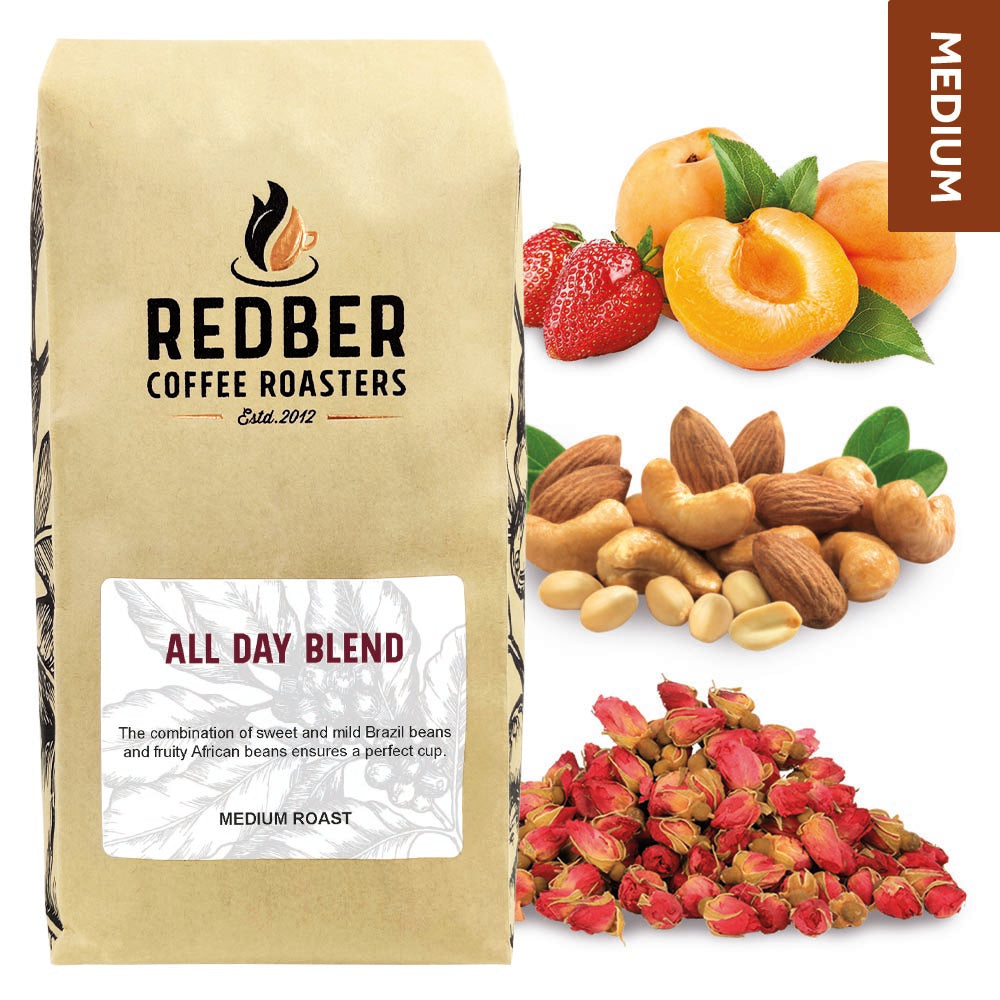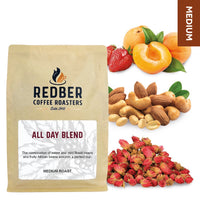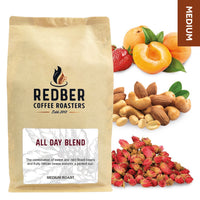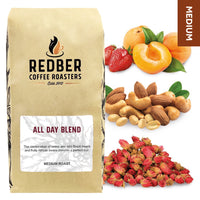 ALL DAY BLEND - Medium Roast Coffee
Our 100% Arabica All Day Medium Roast Blend combines fruity African coffees and sweet and mild Brazilian beans for an all-around delicious experience. Get your day started on the right foot with our wonderfully balanced All Day Medium Roast Blend - perfect for those who implement a light-medium taste profile!

Fruity, floral & hints of nuts
We love brewing All Day Medium coffee in the cafetiere, filter and dripper.

See our Brewing Guides to make the perfect cup.
Store in a dark, cool place. Ground coffee should be used within 2 weeks of opening to ensure optimum freshness.
Roasted to Order!
We roast coffee to order so you always get your coffee the way you like it. Our high-quality beans are roasted in small batches to ensure the freshest flavour possible. Then our bags are labelled to order, so you always know exactly what kind of coffee you're getting.

Every single bag of our freshly roasted coffee is packed by hand – no machine packing here – to give you the best possible beverage experience. Whether you're using a cafetiere, pour-over, or even an espresso machine, we also offer freshly ground coffee to accommodate any coffee maker.